Lean Process Change Management - Do You know What it's About?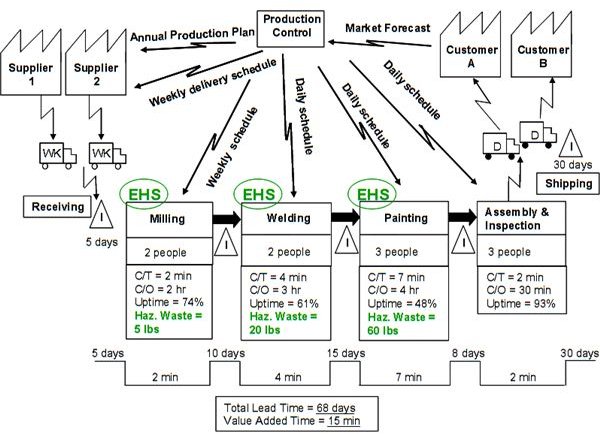 Introduction
Lean principles dictate that business professionals identify the customer requirements, identify the value of each step in the production process and make the work flow smoothly. They also need to enable continuous flow by allowing steps to pull the information or materials it needs from the previous step and constantly seek to improve processes. Lean process and change management implementation requires planning and coordination.
Role of the Stakeholder or Sponsors
Stakeholders and sponsors help to designate a project leader and form a team to identify the problems the organization needs to tackle. By analyzing their common interests through brainstorming sessions, forums and other communication mechanisms, the team establishes a common vision about what needs to be accomplished. By defining the project scope, milestones, resources and relevant metrics to measure success, they begin to create the strategic plan.
Communication
Implementing changes in processes requires effective communication. Formal and informal meetings, emails, newsletters and other means should be used to ensure all constituents have a thorough understanding of the lean process change implementation, when it will occur and why it's being done. To foster commitment and avoid disconnects, project leaders should anticipate the need for training sessions, coaching and mentoring. Launching restructuring activities to eliminate waste and improve production can only succeed if they are conducted in a constructive manner. Ongoing feedback, adjustments and periodic reviews ensure long-term sustainability.
Change Process
In order to successfully introduce top-down re-engineering and bottom-up process changes to streamline operations, a project leader needs to analyze the current state, define and communicate the future state and list the steps required to make the change. Adequate preparation for planning the change, implementing the change, rewarding those who contribute the change and monitoring the results ensures success. Leaders need to acknowledge the fears and concerns of team members. To overcome objections, leaders must respond promptly and adequately to member input. Some team members may take longer than others to adjust to process and policy changes.
Tools and Techniques
Comprehensive process mapping and statistical analysis allow project leaders to get the data they need to implement changes the results in quality improvements. These techniques allow quality process improvement teams to build visual models that help them identify bottlenecks, inefficiencies and performance problems. By communicating the need for change, the team can prepare the organization for adjustments that will reduce waste and the amount of time it takes to produce products and services.
Conclusion
With comprehensive planning, project leaders can prepare an organization to implement lean process management. Using lean process analysis tools allows leaders to make informed decisions that help them manage changes that reduce waste and allow the team to improve customer satisfaction. By reliably measuring the team's efficiency, communicating realistic performance targets and using input wisely, teams can collaborate to produce the desired results.
References and Image Credit