Conducting the Daily SCRUM Meeting as an Agile Project Management Tool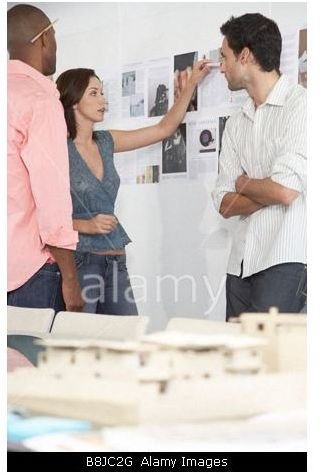 The Role of the Daily SCRUM Meeting
During the daily SCRUM Meeting, the team discusses progress, issues, and risks. This gives an opportunity to seek and provide support to and from team members. Stronger team bonding is achieved. The ScrumMaster plays a crucial role in ensuring that obstacles hindering progress of each team member are negated. The Daily SCRUM Meeting is possibly the most-used Agile Project Management tool.
The Daily SCRUM Meeting Agenda
During a daily SCRUM Meeting, the team gathers inside a room and each member answer three questions:
What did you do yesterday? This question helps set the focus of the team. If team members mention tasks or meetings that don't directly impact reducing the Sprint Backlog, the ScrumMaster needs to help eliminate obstacles interfering with delivering the Sprint.
What will you do today? This question ensures each team member is focused on the tasks directly related to the Sprint Backlog. It helps surface dependencies that have been overlooked. If team members mention any tasks that do not enable progress, the ScrumMaster should question them.
What is blocking progress? This is a question that triggers the team to proactively think about factors such as issues, risks, capability, motivation, vendor dependencies, technologies or for that matter anything that is or could be an obstacle. A list of obstacles is created and revised as the obstacles are removed. A key responsibility of a ScrumMaster is to keep a minimal list of obstacles. The ScrumMaster and the team must proactively work toward removing these obstacles.
Best Practice: Ensure tasks open and close regularly during the Daily SCRUM meeting. If they don't, then this may indicate future delays.
Customizing the Daily SCRUM Meeting Agenda
Depending on your project situation, you might want to customize the agenda mentioned above to include Team Morale, Team Goals, Team Activities, and Knowledge Sharing sessions. As the Daily SCRUM Meeting should be kept as short as possible, try and have an agenda that enables the meeting to be completed in 15 to 30 minutes depending on team size. It is quite common to customize processes and techniques to the changing requirements of your project.
Conducting a Virtual Daily SCRUM Meeting
Daily SCRUM Meetings are usually held in a meeting room with whiteboards. In the meeting room, team members stand during the meeting. However, nowadays it is very common for teams to be geographically dispersed. In such cases, you should use web conferencing tools, such as WebEx and Citrix Online, to have more effective meetings. Through the use of web conferencing tools, you can share other Agile project management tools, such as plans, virtually. That means everyone, regardless of their physical geography, can view the same plan at the same time.