Three Agile Project Management Certification Programs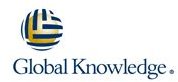 Scrum Alliance
If you work in Agile project management, having some type of certification can help you stand out from the crowd when it comes to getting promoted or even getting a job. While certifications are not mandatory, they do an edge to the person who has gone this extra mile. Luckily, there are a number of Agile project management certification programs from which to choose.
Scrum Alliance, for example, offers six certification programs: Certified ScrumMaster, Certified Product Owner, Certified Scrum Developer, Certified Scrum Professional, Certified Scrum Trainer and Certified Scrum Coach. The Certified ScrumMaster and Certified Product Owner programs are beginner certifications. The Certified ScrumMaster and Certified Product Owner programs assist a ScrumMaster to put the scrum methodology into practice. Students enrolled in this program must also pass the CMS evaluation.
The Certified Scrum Developer is a mid-level certification for scrum Agile team members. This assists members to use Agile engineering skills in order to produce a functioning product. The upper-level courses are the last three. To complete these Agile certifications, scrum professionals must show an expertise in scrum. The trainer and coach certifications allow scrum professionals to teach and coach others in the art of scrum.
Net Objectives
Net Objectives is another company that offers certifications in Lean-Agile project management. This program teaches students about three different Agile methods, including Kanban, Scrumban and Scrum.
This course analyzes three key areas of Lean-Agile methodologies. It looks at the business side, including prioritizing tasks based on importance and portfolio management. The course also examines getting the most out of development teams and organizational management. The goal of the program is to provide the necessary management skills that are needed to run a Lean-Agile team.
Global Knowledge
Global Knowledge also provides a number of certification classes, including the Project Management Professional (PMP) certification. This certification program was created by the Project Management Institute and is highly respected by many people within the project
management field.
The PMP certification requires those who wish to be certified to have a certain amount of knowledge and education. Would-be candidates also need to uphold a professional code of conduct. The major part of the certification is a project management exam, designed to calculate and evaluate a person's project management knowledge.
The exam measures a person's ability to manage the following subjects:
Communication
HR
Cost
Risk Assessment
Quality Control
Procurement
Time
Scope
Social Interactions
Professional Duties
The test also measures a person's expertise and experience in the following project management arenas:
Launch
Planning
Execution of plan
Examination of progress
Organization of process
Project End
Before taking an Agile project management certification program, do some research. Depending on what you want to be certified in, one program may suit you better than another.