Thinking About Getting a Degree in Project Management? Here are Some Things to Consider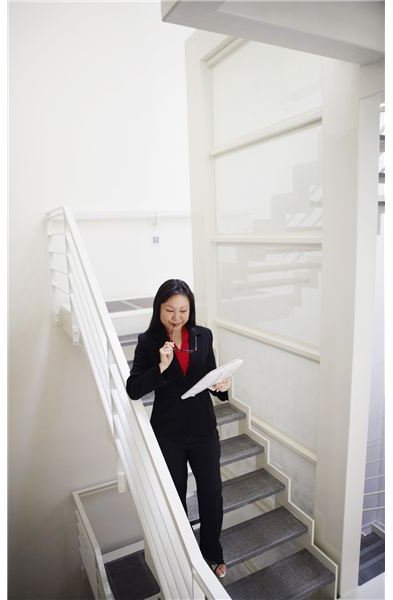 Project management is a popular and rapidly expanding field. According to the Project Management Institute, the global economy will add 15.6 million project management jobs by 2020. The rapid growth is promising for project management professionals, but employees and job candidates with the best education will tend to have a major advantage in market. Most, though not all, job candidates will be smart to pursue a degree in the field.
Reasons for Pursuing a Degree
People working in the project management field without a bachelor's degree of any kind are most likely to benefit from a project management degree. The evidence that college graduates earn more money than people with a high school diploma or associate's degree is unequivocal.
According to the National Center for Education Statistics, the typical college graduate earns more than $15,000 a year in extra income. Even for people who already hold a certification in project management, a bachelor's degree is a sound investment. Extra income is only one factor. "College degree required" is an increasingly common phrase in employment ads, so degree-holders have more opportunities than their peers.
Getting a degree in another field can also help, but for students who know they want to work in project management the extra depth of a project management degree program makes sense.
People hoping to start a career in project management from scratch would also be wise to pursue a degree. Certification courses provide valuable knowledge and information, but they don't look as good on a resume as a degree. Additionally, project management degree programs typically go into much greater depth than certificate programs. The Project Management Certificate at the University of Redlands, for example, requires only 15 hours of coursework. A degree in project management usually requires at least twice as many credits. A degree program in project management will typically require at least two accounting classes plus some work on leadership and management. The added depth makes degree-holders much more appealing to employers and makes it easier to pass the certification exam.
Things to Consider
Have an End-Goal in Mind
The equation for degree-holders who already have a project management certification is more complex. As a general rule, it only makes sense for established project management professionals to seek a master's degree or doctorate if they have a specific objective in mind. Graduate coursework is time-intensive and potentially expensive. The M.S. program in project management at George Washington University, for example, costs roughly $52,000 for tuition, fees and supplies. That kind of investment is logical for an employee who only needs a master's degree to guarantee a big promotion, but it's much riskier for people with no clear prospects. A master's degree might help them get a job or a promotion, but the added salary benefits might not offset the cost of the degree for a long time.
Can You Get Tuition Reimbursement?
Many employers will pay for some or all of their employees' education costs. The generosity of reimbursement programs differs from company to company, but according to the Huffington Post some major employers will pay more than $10,000 per year. If this is the case for you, I would seriously consider broadening your education.
References