Free Sample of a Change Control Checklist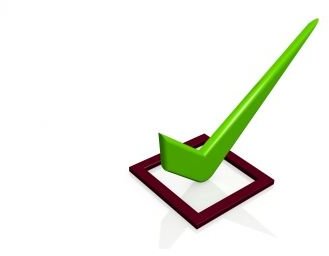 Managing Through Communication
Nothing is more frustrating than being misunderstood. When you are working on a business undertaking, a communication fumble can prove costly to the business–it may even cost you your job. Putting a checklist in place encourages a standard procedure to present changes that need to be made. You can customize the form to fit any business project's definitive needs.
The Basics
The basics include:
Requests for Changes
Reports of Problems in Current Production or Parameters
Specific Types of Changes
Requirement Specifications
Group Procedures and Processes
Documentation
Justification for Changes
Each form should include a blank area that allows the stakeholder to expound on the specific reasons for the change. It should also allow staffers to attach documentation or further elaboration on the reasons for the change or changes.
If there is a defect that an engineer finds in the design or in the production, the list gives her the opportunity to state her case by detailing the problems that exist and what changes need to be made to correct them. Any member of the project management team, the engineers, the manager or the stakeholders should utilize the form to document any changes that need to be made to successfully complete the project.
Applicable Projects
Projects that use change control include:
Software Testing
Creating New Products or Services for Market
Implementation of Industry Standards Within the Organization
Correcting a Defective Product or Service
Publishing Documentation or Training Manuals and Testing Hardware
Since a wide range of applications fit well when implementing a list, many companies create a customized one for controlled project management.
Tips on Customizing a Checklist
You should create a specific form for each individual project, categorized by the task. For example, if a company sells software, the list should be created for testing the software, and another should be created for marketing the software; different issues of change would be required for each enterprise. A company selling software may also need a list created for software that's utilized in house by staffers who are requesting an upgrade. Many applications can be customized to utilize the form to its fullest potential.
Companies can also customize the list by department. Different supervisors may want to create their own version specific to their way of testing products or asking their staffers for feedback.
Risk Reduction
Manufacturing a new product that doesn't serve the users' needs and having to recall or re-manufacture that product can be costly. A checklist helps prevent errors in production or project management from occurring as long as supervisors encourage feedback from stakeholders. They must also invest in testing and correcting methods that produce results. Today's products and systems are more complex and critical to running successful business applications.
Designing the List
Create a form based on your specific project. Download the sample Change Control Checklist, and remember to customize it to fit the specific needs of each individual undertaking. Encourage supervisors to fine-tune it to make it easy for their staffers to provide valuable input.
References