5 Key Elements of Change Management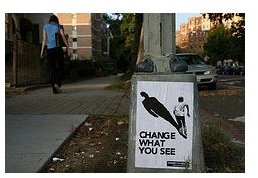 The Five Elements
In every project there are many paths you can follow to get you from the beginning to the end. If you've tried the same old ways again and again and aren't getting the results you want, it may be as simple as identifying how to implement change effectively.
When deciphering change, break out your needs into these five categories:
The Goal - Understand the goal or task at hand. Analyze the project you are given. Who will the project affect; the company or a client?
The Team - Your team is your most important asset so before you begin, assess your team.
The What - Decide on which team members will work on what area of the project.
The Rules - Create a change management control process that clearly defines how you decide on the how teams are chosen, how tasks are assigned, and the rules you set for changes, accountability, and project completion objectives.
The Future - At project end, analyze your control process and be able to explain why the changes you make will identify your team, company or client.
Making It Work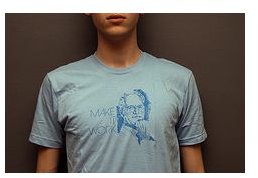 These five key elements of successful change management will work if you approach them in order and with good control measures. Harvard Business School Professor, Rosabeth Moss Kanter told Business & Strategy magazine that change is "a culture that just keeps moving all the time."
You could look at this and say, every project should be in a circle! It starts and goes around until it is complete–but that wouldn't be how it's done. Change control is more of a guided flow chart that decides what comes next and when change should be implemented. Let's say our project is to revamp the company's software system. If we use our five key elements from above, we could determine how to control the project at every level.
The Goal - to revamp the company's software system.
The Team - Here you may look at different options upfront. Do you have people who understand the ins and outs of software, servers, and your IT system? If not, use your resource management skills to get them on board or hire them away from another team. Once you've assembled your team, make sure they all understand the goal and what it is and what it is not expected from them. For example, it is not to buy new printers, it is to buy new software.
The What - Give yourself ample time to decide what team members will be working on each area of the project. Match your team to their skill sets. It's better to change team members to another spot first rather than later. You may have team members researching software systems, add ons, and pricing. Another may be working with the company's IT people to see what options are available for your system. Finally, others may be looking at how long a new software system will work for the company's future. A good idea here is to hold a team meeting so everyone gets a feel for the project. Offer a good question and answer session at this meeting.
The Rules - In change management, the rules are your nuts and bolts. You should have a written change control policy including how to implement change requests. If you don't have one, we have a great download on how to write one. Remember the one team member who was all about printers? Your change control process should be reviewed and understood especially by team members who have never followed a change control process. You define the rules, the when, and what changes will be considered and who has authority to initiate change or change requests.
The Future - The future part of your change control process analyzes if what you do in any project celebrates success. This is a good time to rely on the project's results and determine how you got there. Did team members work well and deliver the goal? Did they follow the rules of your change control process? If change was requested, were the ideas deemed important enough to regroup?
Change management offers up many elements but the basics can keep you on track no matter what the project brings. Before you begin your next project, take time to write a good change control guideline and make sure everyone understands how it all fits together.