6 Advantages of Project Portfolio Management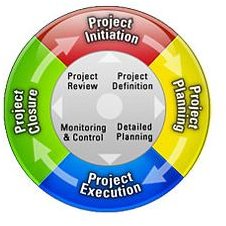 When it comes to running a business, companies need to know the advantage of project portfolio management in order to get the whole picture of performance and other data on not only individual projects but also on the business as a whole. Knowing how to use this data is the true benefit of project portfolio management. Here are some good points to help you in running your company or business more efficiently:
Vary Projects
If you are able to put together the right grouping of your projects in your portfolio, you can help the company get the maximum amount of profits. The projects should not all be the same length or have the same general goals, but should be able to work together to accomplish the main goals of the business itself. Your portfolio, if done correctly, will help to get rid of repeats, similar content, and other unneeded items and help to get you saving on time and money through using this type of portfolio.
Balance Risks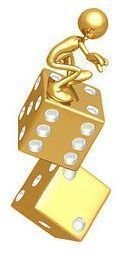 It is extremely necessary for companies to create portfolios that lessen any risks, but at the same time, balances the deeds necessary to produce just enough risk to make the profits good. You must set a happy medium between playing is so safe that you never reach your full potential and taking too much risk and losing everything.
Balance the Resources
In this day a lot of companies are downsizing to save money. Thereby, it is a good idea to properly spread out your resources so you get the best results from your people as well as your supplies and other resources. A project management software can also be handy in such a case.
Watch Out for Performance Issues
If you properly use project portfolio management, you will have a better chance of catching and fixing any performance issues among your employees. You must nip those in the bud and keep the projects ready to go and in business or you will lose profits. This is a main advantage of portfolio management.
Align Projects With Goals
If you properly use project portfolio management you will be able to keep up with the management issues at your company because it helps you develop good communication to make sure the projects stay on track. It will show you how to get things back on the topic if the company's goals were to change, seamlessly keeping you in the proper place to help build up your business.
See the Results When PPM Supports Projects
If you use this system correctly it will help you to make sure that your projects in the company are successfully pointed to the right goals and objectives that are key to your success. You will avoid issues like having to do work over, improperly directing your resources, and not using money properly, and it will help you to figure out how to avoid crucial problems in your personnel performance.
Conclusion
The advantage of portfolio management is that it will help you to keep many aspects of your company in order, including finances, personnel issues, meeting your goals, increasing profit opportunities and other worthwhile issues to make your business grow and prosper. You will be able to keep your company on track for the future and beyond.
References and Image Credits
1. Makers, Andrew. "IT Portfolio Management Goals & Benefits." Tactical Product Management. Web. 02 Jan. 2011. https://www.tacticalprojectmanagement.com/project-portfolio-management-tips/portfolio-management-goals-a-benefits.html.
2. Hayes, Ian. "The Benefits of Project Portfolio Management | Cutter Consortium." Cutter Consortium | Access to the Experts. 1 July 2011. Web. 03 Jan. 2011. https://www.cutter.com/research/2003/edge030701.htm.
Project Management: Image by Ivan Walsh on Flickr.
Risk Management: Image by Scott Maxwell on Flickr