The TQM Role in Building Customer Relationship: Creating Value, Quality & Trust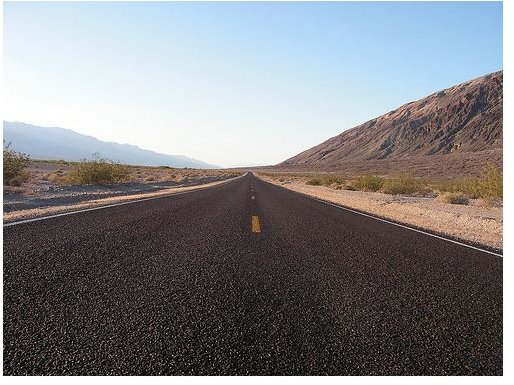 Quality is delighting the customer by fully meeting his needs and expectations, and Total Quality Management (TQM) is a management philosophy that strives to meet customer needs and expectations in the most efficient and cost-effective manner through all-round improvement. It ensures product quality through managing people and business processes to do things right every time, and defines "right" based on customer needs.
The TQM role in building customer relationships lies in making customer satisfaction measurements the basis of quality standards, ensuring that each level of the quality chain strives to satisfy its internal customer and thereby satisfy the end-customer, and effecting a cultural change to ensure customer requirements remain a top quality consideration.
Image Credit: flickr.com/Wouter Kiel
Customer Satisfaction
The bedrock of Total Quality Management (TQM) is satisfaction of both internal and external customers. External customers or end customers are clients who place orders with the company or people who buy the company's products or services. Satisfaction of external customers remains possible only with the satisfaction of internal customers. Internal customers depend on the specific worker or work process. It can, for instance, include one department, the work of which depends on the output of another department. The entire workforce remains internal customers of the human resource department.
Prior to the implementation of TQM, price remained the major deciding factor when manufacturing products or offering services.TQM strives to effect policy and operational changes to match and exceed the expectations of internal and external customer at all stages, and the implementation of TQM ensures fixing customer-centric quality and timely delivery values with price.
Customers rate quality based on design considerations such as look, feel, and function as well as performance parameters such as adherence to a range of values. Customers then determine the value of the product or service as the relation of such quality standards to price. TQM customer satisfaction aims to optimize value for the customer by enhancing design standards, reducing variability to eliminate problems, and improving process efficiency and productivity to reduce costs.
Such a customer-centric attitude requires active interface with the customer to determine his needs and preferences, or understanding the design levels, performance standards, and the relative price levels that would satisfy or delight him. This policy of involving the customer, taking his feedback, and responding to his requirements contributes to building a healthy customer relationship.
Quality Chains
Total Quality Management (TQM) works to respond to customer needs through quality chain, or a series of customers and suppliers.
The TQM steps involved in building customer relationships for each level of the quality chain are:
identifying both the external and internal customers properly
determining customer needs and expectations
measuring ability and capability to meet customer needs and expectations
devising ways to improve capability, if required, and match customer needs and expectations
determining whether customer needs are being met, and if not, why, if capability exists
identifying ways to monitor changes in the customer's needs and expectations
One major way by which TQM tries to meet expectations of the customer is by backward integration, or aligning suppliers to the same level of customer-centric focus. TQM requires each unit or function to communicate customer needs and expectation to his suppliers and ensure that suppliers can measure and meet such needs and expectations.
Failure to meet customer requirements in any part of a quality chain also has a multiplying or cascading effect on the overall product or service delivery.
Culture Change
Many management concepts fail or remain short-lived as they fail to address the culture of the organization. Total Quality Management (TQM) strives to induce a cultural change, to effect a commitment of the entire workforce toward imbibing values of TQM customer satisfaction, keeping abreast of customer requirements, and doing things right every time with zero tolerance to errors or defects.
The TQM role in building customer relationships allows organizations to respond to changing customer needs. This provides the organization with many advantages such as resiliency to adopt to different market conditions plus the ability to embrace new technology and leverage new opportunities.