The Best of the Basic Tools Used by Project Managers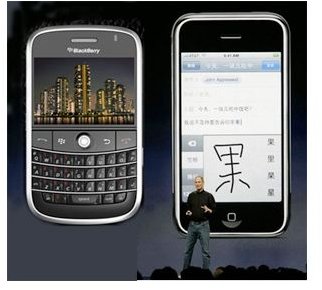 Using Tools in Project Management
There is a wide variety of project management tools available for the beginning or even experienced project manager to use in their daily routines. These tools range from being the traditional pen-and-paper mediums to more modern devices. I find that, while the modernization of organizing and management tools is quickly causing their analog counterparts to fade away, the analog still serves an incredible purpose of creating reliable back-ups just in case of any unforeseen incident.
I, personally, find myself using a mix of all the tools below. These basic tools used by project managers might have some overlap in their functions, but the overlap creates a comfortable back-up for me to act without the fear of data loss or accidentally missing something important because of mismanagement.
Communication
Communication is the most essential aspect of project management that you will have to contend with. You have to be able to direct people from various distances at any time and be able to be contacted at your desk or while you're on the go in order to maintain control over your project. There are several types of communication that play a role:
There is absolutely no reason any project manager should be without e-mail. E-mail servers are very easy to set up through corporate servers or set up through free services like Gmail or Hotmail. E-mailing is an incredibly effective way of sending and receiving messages of any size, along with file attachments.
It's a good idea to have a landline phone located in your office to receive calls with the best amount of quality. This is a less important tool if you find yourself constantly unavailable or away from your office.
If you are often in different places throughout a project it is a good idea to get a smart phone to replace a landline phone. Smart phones allow you to send and receive e-mail while on the go and with a data plan can access the Internet wherever there's a strong cell phone signal.
Data Management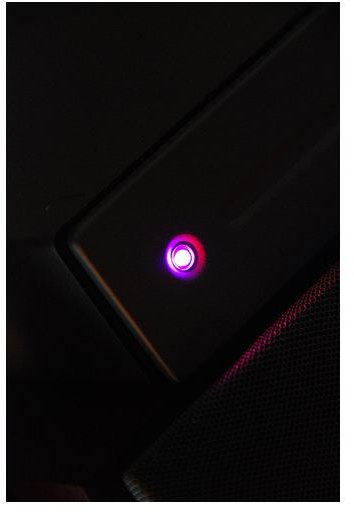 Reliable data management is a must for keeping tabs on important information regarding your project. Data storage is not only important for the project manager, but great for subordinate employees to have as well in order to keep everything in a secure and reliable spot.
Flash drives and External Hard drives are USB storage devices that allow connection with any computer that features USB ports. These devices can hold up to several terabytes worth of data depending on the model. Their usefulness to a project manager can be incredible as they allow for the quick and easy extraction of data and back-ups from any system that supports "plug-and-play," allowing for back-ups to be stored or shared with other similar devices.
There are also dozens of web-based data storage services available such as Amazon S3, OpenDrive, and SugarSync, all for very reasonable rates. The advantages to this service over a physical device is that the information can be accessed by the account owner from anywhere in the world that has an Internet connection. These services are some of the best short-term solutions if you are only having to store a small amount of data at a time and cannot justify spending the money on a flash drive or external hard drive.
Contact Management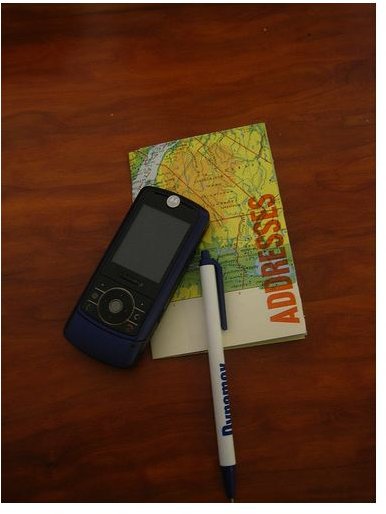 As a project manager, you will want to interface with a lot more than your team and your superiors. You will need to keep a lot contact information on hand in order to reach specialists, third-party companies, and anyone else critical to your project's success.
Programs like Google Desktop, Mozilla Thunderbird, and even the software available on most smart phones have some form of address book feature available for your use. Such programs allow you to enter basic fields such as name, number, e-mail, and addresses and also permit you to create additional fields plus include pictures of the contact or even scans of their business cards.
While I find that between a phone and computer software, both are reliable enough to maintain all of the contact information, and that a phone is portable enough to take into meetings or places where I might meet someone important, I would recommend getting a pen-and-paper address book as a back-up.
Please continue on page 2 for more on basic tools used by project managers.
Schedule Keeping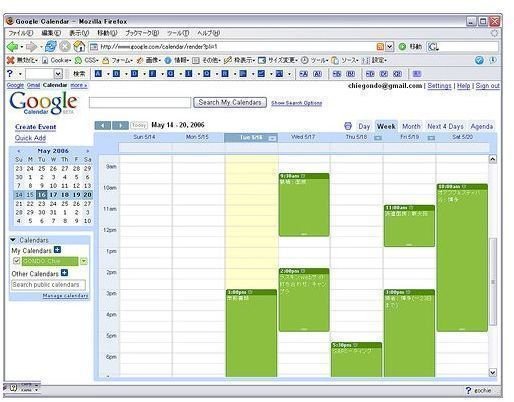 Some of the most basic tools used by project managers are important because they are the ones that keep you and your team always on time. Schedule-keeping is critical for maintaining a project's progress, presenting said progress to superiors, and keeping on top of any critical work that needs to be done at a specific time. For that reason there are many tools that are widely available in order to make and keep appointments in written form as a reminder.
Analog calendars are the traditional pen-and-paper calenders that we've all seen before. They are still fantastic tools in an age of e-mail and software because they can be placed in direct view where you can see them and constantly be reminded of any upcoming appointments. There are downsides to this type of calendar. You have a limited amount of space, and if you mark down the wrong date it's difficult to change what you wrote, especially if you used ink. These calendars need to be updated every year, which can be bothersome to a degree.
If you find that you run out of space on calendars too quickly, or you just want a quick reference tool to have on your person to keep your schedule, day planners make excellent tools for the job. Day planners allow you to schedule things by the hour of each day, sometimes even down to 15-minute intervals Usually, day planners include a variety of additional features such as a place for contact information to be stored and even a yearly calendar.
There is a lot of software out there that can mimic analog calendars and even surpass them in other ways. Calendar software, like Google Desktop and Mozilla Thunderbird (with Lightning 1.0b2 add-on), allow you to have an unlimited amount of space to note appointments. They are able to break down each day of the calendar into minutes to keep a more organized schedule, if you so choose.
Presentation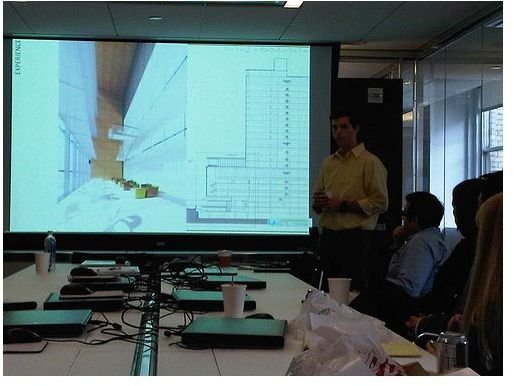 Unless you're focusing on personal project management, presenting your work and project's progress to people and stakeholders involved or interest in the project. Presentation software is the easiest route to go because it can be organized and presented in a neat package which is useful in projects where data and results are the key element, but in choosing presentation software you often losing important interpersonal contact with others.
Good presentation software isn't hard to come by. Microsoft PowerPoint has been used world-wide for a long-time and isn't incredibly costly or difficult to learn, but it lacks a sort of grace and neatness that one might hope to present in a professional setting. Other presentation software such as freeware software, OpenOffice and free to subscription based application such as Prezi are a bit more complex, but can create beautiful and naturally flowing presentation slideshows.
If software is too expensive, too difficult to learn, or you're just looking for something simple, you can use a combination whiteboard, dry-erase markers, and pre-printed graphs and charts to create a presentation in real-time. This option is just as good as software, if not better on an interpersonal level because you show that you understand the information going into your project and you are interfacing with stakeholders without presenting them a mechanical and cold slideshow.
Credits
All images are used for promotional purposes only and are listed in the order they appear.
Smart Phones with Steve Jobs by Judy Breck
Sources:
_Project Management Software Base: Software Tools: https://www.pm-software-tools.com/_
_Prezi - The Zooming Presentation Editor: https://prezi.com/index/_
_OpenOffice Suite: https://www.openoffice.org/_
_ProjectSmart.co.uk: Methods and Tools: https://www.projectsmart.co.uk/methods-tools.html_