The True Purpose of Business Research Methods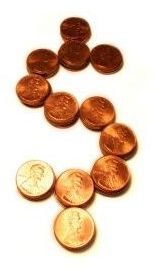 Why Do Organizations Need Business Research?
Organizations use different business research methods for different purposes. They use both quantitative and qualitative methods to conduct business research. Through this article, you will learn how effectively these methods help companies to analyze markets, manage finances, satisfy client requirements and achieve business success.
The most commonly used qualitative researches include:
Interviews(direct as well indirect methods)
Group Interview like focus groups
Ethnography
The most commonly used quantitative methods include:
Case Studies
Survey
Experiments
These methods use the collected data through interviews and questionnaires. The results are obtained by analyzing these data through various methods like regression analysis, cross-sectional analysis, etc.
Achieve Competitive Advantage
There are consumer research methods that help to analyze how the competition is performing. Social media is ruling the marketing world now. By analyzing the marketing techniques of successful competitions and by adopting the best practices through business research methods, organizations can achieve a competitive advantage. There are many technologies, digital marketing measurement models or software based tools to help companies compare their social media activities with competitors. You can also opt to use system based performance measurement tools like MIS or HRMS to track the performance of your employees, products, services and overall operations in your organization.
Determine Price
Is your product or service valued and priced appropriately? Do your customers achieve a return on investment by purchasing your product or service? If you price it very low, just to be competitive on the market, customers may think that the quality of your product is on the lower end.
At the same time, if your product is labeled too high, you will see a drastic customer attrition. Business research methodologies help to decide the right price for your product or service. Through these methodologies you can find out the price of a similar product offered by your competitions. Remember, even if the pricing of a particular product from yours and the competitors are the same, you need to check whether your competitor is offering any additional services or special discounts along with the product. Determining the right price for your product is very important.
Evaluate Market Trends
Evaluating the market trend is an essential task organizations undertake during the initial stages. The market trend analysis is also conducted during the product / project planning phases. Unless the management understands how the market works and how the trend flows for a particular product or service, managing a project will be tiresome. Simply having an enthusiastic feeling and motivational thoughts cannot help conducting a business in this ever-changing competitive world. The business research methods such as questionnaires, surveys and focus groups are widely used by businesses to gain insights on evaluating the market trends. Through business research models, you can check if the market is huge enough to earn revenue by selling your company's product or by offering its services.
Helps in Decision Making
The management makes hundreds of decisions in order to achieve business success. The employee attrition is also an important factor which affects decision-making in businesses. Using questionnaires to learn what motivates employees is critical in decision-making when acquiring new businesses or expanding the existing business.
Business research methods help in analyzing key business parameters and in turn, managers become successful in decision making. Let's look at the key parameters which can be analyzed and used in decision-making.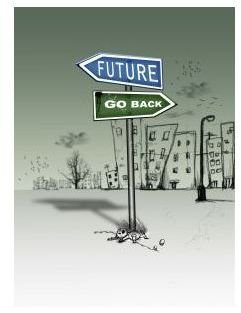 Identify customer requirements
Analyze consumer behavior and satisfaction levels
Find out potential openings
Choose the target market
Develop market segmentations
Deploy marketing and sales activities
Track market performance
Manage expenses, pricing and costs
Forecast external factors affecting the business
To enhance the effectiveness of decision-making, companies also implement processes for conducting continuous business research.
Manage Costs
Be it a capital investment or the day-to-day expenses, it is critical to forecast how much you are going to spend on your business. Just planning the costs without forecasting the expenses will lead to a chaotic situation in your business. One of the key purpose of business research methods is to evaluate the costs involved in conducting a business. You can forecast and strategize your investments, expenses and the return on these investments before developing an action plan. Remember to include cost based data such as the software licenses, business licenses, insurance, package, inventory, storage, transaction, advertising and marketing while using these business research methods.
Link Stakeholders
Focus groups are widely used business research methods to link stakeholders and reach business objectives. The purpose of business research also includes linking the stakeholders such as customers, employees, vendors and all levels of management while conducting businesses. The systematic way of conducting business research will always be fruitful to your business.
References