Drawing on Cultural Intelligence for Offshore Outsourcing Projects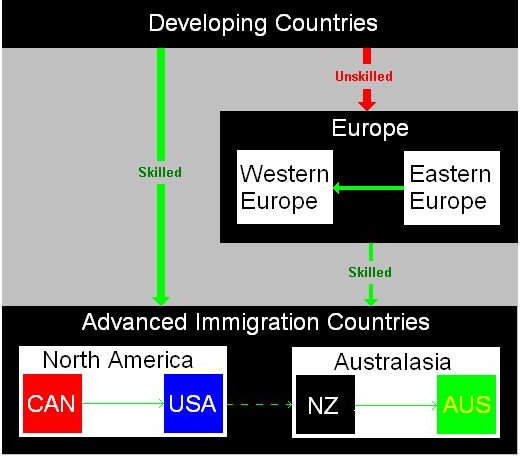 The Road to Economic Recovery
The increasing movement toward global trading and business ventures has likewise increased the need for harnessing cross-cultural competencies. Offshore outsourcing activities are now more than just hiring strategies aimed at cutting-down costs. Most entities have extended their business ventures internationally as a means to recover from the effects of the recent economic recession.
This means that specific goals are set within the context of international standards, hence requiring the application of cultural intelligence in assuming responsibilities and carrying out tasks. International collaboration includes harnessing global virtual teams and soliciting foreign investors, partners or vendor-clients.
There may be a common understanding of a shared goal, but the differences in culture may come around in the form of variations in standards due to traditional and religious practices or influences. The degree of cultural intellect required in order to manage or to participate in offshore outsourcing projects necessitates higher understanding not only of societal traditions but also of national and governmental policies. Forming an alliance with foreign interest groups means comprehending the values of their decisions based on their culture.
Organizing Knowledge to Become Culturally Intelligent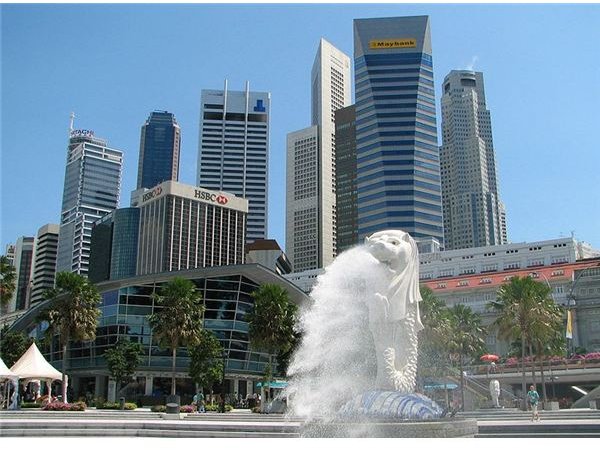 Commitment is a key factor when venturing into offshore outsourcing projects because the company has to build and organize a different set of visions by embedding globally-coordinated values and strategies.
To become a culturally savvy project manager, one has to streamline the knowledge he has to acquire in order to gather data that has immediate importance and relevance to project goals.
(1) Consider the types of international activity being undertaken by the global partnership or business venture. Distinguish the requirements demanded by your company's role either as an outsourced provider or as an outsourcing purchaser. Accordingly, there are several primary types of international ventures, which include but are not limited to:
Export-Import Trades
Direct Investment or Capital Infusion
International Franchising
Global Management Contracts
Foreign Licensing Agreements
(2) After determining the type of global venture, asses the extent of your knowledge and how well your ideas, competencies or skills fit the task of navigating a global team in the right direction.
(3) Determine other nationalities involved, whether as team members, investors, partners or client-vendors.
Gather data about general traits as individual workers and as team members.
Know about their religious fetishes, taboos and practices.
Understand their strengths and weaknesses as entrepreneurs or as service providers.
In doing all these, consider the likeliest sources of information and ascertain data consistency gathered from databases, from actual interviews or by developing contacts via social networking sites.
(4) Clarify issues concerning sources of supplies to determine the supply chain and identify the following:
The likeliest business organizations to contract as a guarantee of quality;
The technologies that will be used to determine adequacy and availability;
The activities and information needed in order to move the required materials or services from the source to the project site.
(5) Financial concerns and necessities are critical issues, and determining funding arrangements should be fleshed out at the onset. Is there a willingness to provide financial support after knowing all the known and anticipated project risks? Are there compulsory long-term financing requirements imposed by the host country?
(6) Assess the project's conditions in its related cultural setting, the local regulations and the traditions that influence the market in relation to the product or solution being offered. Consider adjustments or alternatives to be presented which include justifications for increased costs, or possible partial loss of quality, or the likelihood of attracting negative feedback.
(7) Identify the risks involved whether known or anticipated, which could be geographically, climatically, politically or racially instigated. Seek solutions to mitigate if not totally avoid them, to ensure the continuity and eventual success of the business venture or project. Otherwise, present good reasons that render the undertaking not feasible. Make sure these are properly supported by documented facts, by actual case studies and by statistical analyses
Managing Global Project Costs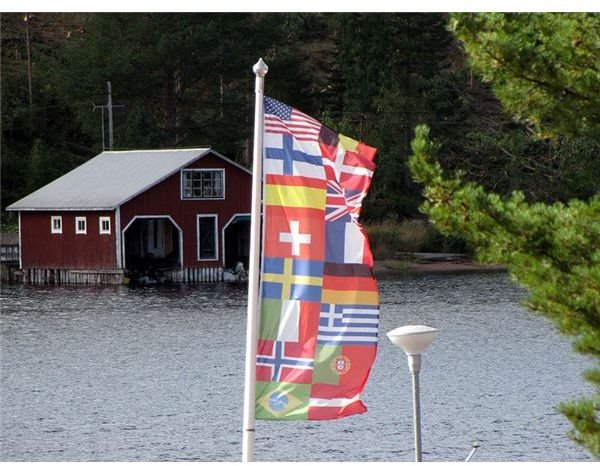 Most U.S.-based multinational companies have made their global marks long before offshore projects are presented as part of the solutions for economic recovery. Their custom database have been built to support major undertakings launched on a global scale.
Business organizations that embark on offshore outsourced projects use information drawn from the achievements of similar organizations. These resources allow the project managers:
1. To organize data to determine the competitive options.
2. To conduct studies on how other systems and set-ups operate in their geographical locations and conditions.
3. To get ideas about other attributes to integrate, based on best practices;
4. To extract information from the vendor list through scripted scenarios that present comparable features of materials and tools, and are quoted at current prices.
Some examples of database hosting services for building cultural intelligence provide resources for:
Build or Buy Options – Researches compile existing processes, technologies, availability of manufactured parts and services. Accessibility of this data enables the stakeholders to arrive at logical decisions whether to build or buy a particular investment for a manufacturing company. The University of Cambridge's Institute for Manufacturing has completed a comprehensive research for the" make or buy dilemma." It is a compilation of practical guidelines that are presented in the form of a workbook on how to review factors that can affect a decision to "make or buy."
The guidebook further provides insights about hidden costs, the software to use for automatically analyzing data plus illustrative case study samples. (Find the link to this resource in the Reference section found below).
Pricing Models for Global Buying Selections – There are online resources that make use of project-based pricing models that the team can use in submitting proposals or offers for offshore project bids. Part of the software solutions provided are document creations that will assist project managers in organizing input coming from different contributors, i.e. engineering, financial institutions, banks, legal assistance, security consultants and telecommunication networks.

Materials Property Base – Explore information about mechanical, physical and environmental properties for major material categories like: ferrous and nom-ferrous metals, technical ceramics, wood , laminates, glass, polymers, and natural or synthetic fibers. Included in the information provided are the industry processes, suppliers and materials experts located from all across the globe. Visit "Matbase".com, which is a free online resource where one can gather physical and mechanical facts and figures for all the major materials categories. (Find the link in the Reference section).

Implementation Support – Worldwide resources for researches and consultancy services include different standard processes and tools, based on previously executed projects. This enables the team to leverage their plans, which could be in relation to demand for manpower, for the functionality of their design, or to reduce the impact of a forecasted shortage.

Global Energy Supply – Another important aspect to consider are research efforts conducted for energy production statistics, international projections and analysis. It's vital to understand the susceptibility of energy to a wide range of potential implications — climate changes, politics, population, ecology, urban planning, financial support and even religious influences. Project managers can have a better understanding of the choices for energy alternatives, i.e. renewable energy sources, low energy derived from agriculture and how it can impact project costs. Energy costs and the availability of alternative sources could present other considerations like relocating the project or the need for additional financial support. (See Energy Bulletin in the reference section).
Managing the Unpredictability of Outsourced Offshore Projects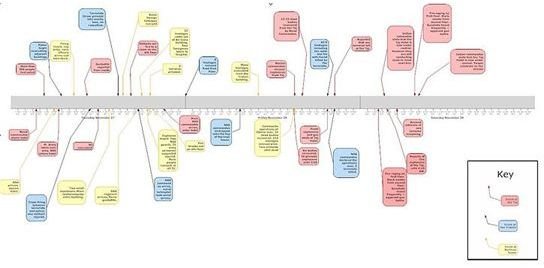 Unpredictability whether politically, geographically or environmentally instigated can imperil a project's success or continuation. This aspect should form part of the project's risk assessment plans.
Literature about the failures of global projects provides information about the component risks of different types of undertakings. The aim is to distribute risk-assumption decisions to the different stakeholders involved instead of simply allowing the known perils to surface and take on its natural course. Some allocated risks are identifiable as political, regulatory or judicial; hence, it becomes incumbent on the management of the host country to decide how to address the risk before the project goes underway.
Perform predictive analysis which entails data mining about the possibilities and trends in a local setting and then determine the causal factors that commonly contribute to project failures. Formulate a statistical model that could validate the risks predicted. This type of analysis is applicable regarding issues about security (e.g. terrorist attacks), genetics or inherited influences, economic conditions and market trends.
What It All Means
Today, most business organizations are advised to join the globalization fray. The known drawbacks stem mostly from differences in cultural behaviors, language, time zone, political structures and at times weather conditions. Hence, modern management employs cultural intelligence, which refers to the ability to make use of available resources as a means to cope with the different global challenges.
Reference Materials and Image Credit Section:
References:
Image Credits: