Conflicts of Interest Between Different Stakeholders: Whose Interest Must Prevail?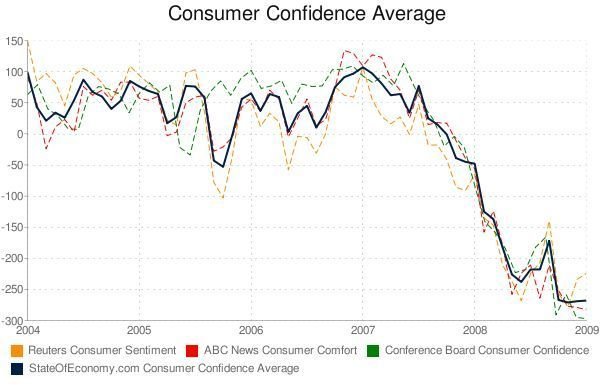 Figuring Out What's Most Important
One of the complexities of project management includes dealing with conflicts of interest that arise between stakeholders. By stakeholders, the first sector that usually comes to mind is that of the shareholders, whose interests have always been regarded as first and foremost by virtue of business traditions and norms.
In managing this issue, however, project managers today should be aware that many CEOs have come to regard the concept of shareholder value management as a thing of the past.
In fact, critics believe that the overemphasis placed by top management over the shareholders' interest contributed to the downfall of numerous companies during the recent decade. Senior executives came to use it as their own excuses to further their personal interests, which many regard as a contributing factor to the economic crisis that subsequently transpired.
Hence today, in taking into account the concept of conflict of interest, project managers should be aware of the current views expressed by business executives about shareholder value. It is worth mentioning that their respective company's performances have been tested and can attest to the soundness of such views.
To quote the CEO of Unilever, Paul Polman, in a Financial Times interview published last April 04, 2010:
"I do not work for the shareholder, to be honest; I work for the consumer, the customer," he says. "I discovered a long time ago that if I focus on doing the right thing for the long term to improve the lives of consumers and customers all over the world, the business results will come…"
This being mentioned, a project manager confronted with issues of conflict of interest would find it best to adopt the same outlook. Taking care of consumers' or customers' interests is taking care of business. The entire planning, scheming and modeling are, after all, directed at gaining their patronage to ensure not only the success but the security of a project.
However, we should first be clear on what "conflict of interest" means, and when is it considered a problem to deal with?
Clashes of Opinions and Interests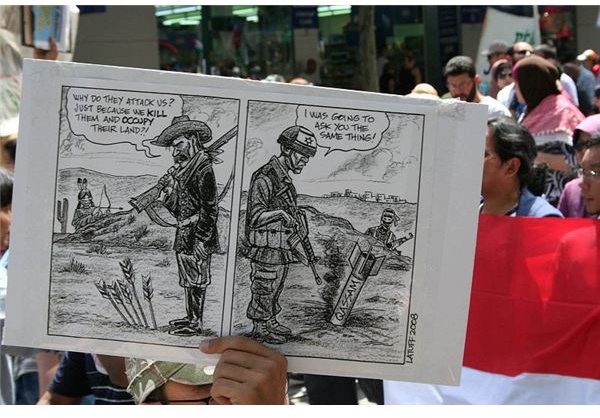 Conflicting interest exists if the desire or goal of one stakeholder or its sector, including yours as a project manager, becomes incompatible with the objective of serving the common good.
As a project manager, you are entrusted with the responsibility of coming up with plans and processes that will ensure the successful outcome of a venture. Any venture, of course, is intended to benefit all the "interest groups," which may be in proportion to their contributions, but should be distributed in ways that are considered as fair, ethical and legal.
Any stakeholder who signifies or approaches you with intent to influence your plans of action and decisions in ways that are contrary to the ideals of fairness is a problem you have to deal with accordingly.
The matter of handling such problems with utmost diplomacy is important since a stakeholder, regardless of the impact of his interests in your project, can still be capable of affecting the results of a project.
Important Steps to Consider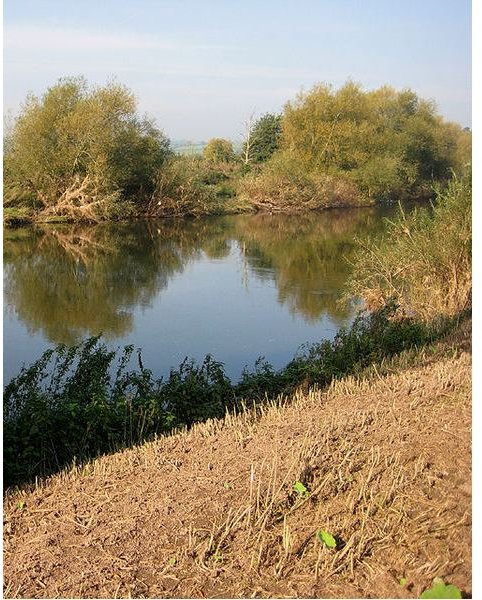 Stakeholder management provides us guidelines on how to deal with problems concerning clashes of interest. Every business, in fact, has to operate in a complex system of differences of opinions and values. In addition, there are rules, policies, codes of conduct, laws and ethical tenets to consider when in the process of devising ways to deal with conflicting views and values. Thus consider the following courses of action:
1. Establish and make known your integrity in relation to your role in the project management team.
In so doing, any individual or interest group that intends to influence your judgments or your plans of action for an undertaking will think twice before approaching you with a proposition in exchange for the prevalence of his interests.

It may not serve as a deterrent but would at least define your commitment in serving the interest of the common good.

Those who deem it necessary to put forward self-serving propositions during the project planning stage will make an effort to present you with factual bases on why their interests should be given special considerations or attention.

This then can serve a purpose, as in the case of labor unions who provide management with details regarding the employees' stance, if reconciled against company policies and interests of other stakeholders.
2. Establish and make known the significance of your role in a project undertaking.
In the event that a stakeholder misconstrues your role in the organization, it would be best to clarify the extent of your participation or function.
As an example, a shareholder who is also an investor in a construction company approaches you with a financially rewarding proposal, if you will facilitate awarding the construction contract to the company with which he is affiliated.

If you are not in any way directly involved with the actual bidding process or the committee that will select the bidder, you should make this clear to the individual who approached you.

The matter of establishing your integrity will also come into focus in case this person insists. He may ask you to extend his financial proposal to those who have a direct participation or influence.
Please proceed to the next page for more of our recommendations for dealing with conflicts of interest between different stakeholders.
3. Make a written report of any known conflicting proposal that can affect the potential outcome of a project, through proper channels, beginning with your immediate superior.
Keep in mind that your responsibility as a project manager does not end in declining or deflecting the financial proposal to influence your actions.

The element of conflicting interest still exists and has been made known to you. It is possible that other players or members of the business organization may be approached and be well received.

Going back to our previous example, it becomes your moral responsibility to inform the head of the procurement team about the shareholder's affiliation with the construction company who intends to submit a bidding proposal for your company's project. As head of the department, the procurement manager is in a better position to reject the processing of the bid proposal before it is even brought to the approving committee.

Informing the head of the procurement department can also serve as a deterrent, since there's a possibility that the financial reward was offered to the procurement manager instead. In knowing that there is a written report regarding the said issue, he is aware that he can be implicated in an illicit deal, which he had the authority to investigate or verify.

However, the procurement head is only a component of the procedural system by which bidding contracts are awarded. The contract approval is granted by a committee, who selects the bid-winner after evaluating its merits. Hence, it is also your duty to inform every member of the approving committee.

If in case your written report is ignored and the contract is awarded to the shareholder's affiliate company, bear in mind that you still have a duty to perform.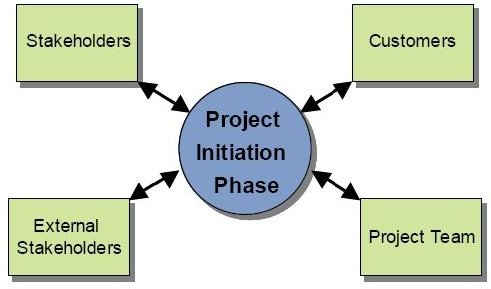 4. Examine the company policies and procedures on how the issue should be reported.
As a result of the 2001 spate of accounting scandals, most companies implemented appropriate policies pertaining to conflicts of interests.
As a manager, your first course of action is to deal with it at management level, by allowing the mitigation strategies to take effect as planned. That way, the problem would be resolved discreetly by involving only those who are concerned with the issue.

However, in case the element of connivance will cause the prevention measures to fail, you will have no other recourse but to follow the directives of the company policies pertaining to unfair practices.

Your report will now be directed to the Head of the Internal Audit Division, who will set in motion the wheels of investigation and reporting procedures to the Board of Directors.

At this point, your duties as project manager as far as reporting procedures are concerned have been fulfilled.

The remaining duties to perform will dwell mainly in providing evidence and documents to aid the Internal Audit's investigation.
How to Monitor if There Are Ongoing Self-Serving Interest Deals
In monitoring this type of problem in project management initiatives, you have to ascertain first and foremost if employees know and have a clear perception about the company's policies pertaining to such issues.
In investigating complaints, put in place a clear set of guidelines on how they should be reported. It should be noted that substantiating such matters with documented proofs is necessary. In such cases, you have to:
Take note if employees are observing the company's policies regarding vendor gifts and the limit by which employees are allowed to accept gratuities as tokens of appreciation from external parties.

Ascertain the causes of project delays and then determine the level of authority or the right of the employee or officer who may be responsible for the root cause of the delays.

Examine increments in costs and determine if there is a notable disparity of current costs being billed by suppliers against historical costs and industry standards. Determine the authority and role of the person who authorized any exclusive procurement from those suppliers. Investigate if a supplier has a direct affiliation with any member of the organization.

Address any complaints of favoritism, retaliation or harassment by ascertaining their underlying causes. In most cases, conflicting interests often stem from internal or external fraternizations. However, resolving the problems regarding violation of fraternization policies should be relegated to the human resources department.
As a matter of best practice, maintaining an open line of communication with employees, particularly among team members, can provide you information that conflicts exist.
References:
References:
Images are all courtesy of Wikimedia Commons: