The Business Meeting: Dress for Success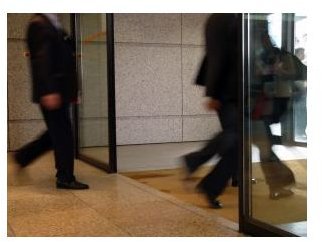 More Than a Meeting of the Minds
Everything in business goes in cycles, and that includes business meeting dress. For success in the way you present yourself, it's important to
take into consideration the effect that the economy has had on meeting attire. In the 1990s, a decade when the economy was booming and Bill Clinton played the saxophone on late night television, people dressed casual but smart—hip but fashionable.
Twenty years later, with a flat economy that signals survival of the fittest, you must follow stricter dress standards for business meetings. Your style must depict you as a real contender in today's business world, bent on success and take no prisoners. Corporate executives want their managers and top employees to wear conservative, neat clothing that will satisfy their most traditional clients. Even if your boss loves tattoos, piercings and feathered headbands, he is aware that potential customers can be turned off by them. Let's look at suitable apparel for men as well as women attending business meetings in today's corporate climate.
Business Meeting Dress Code for Men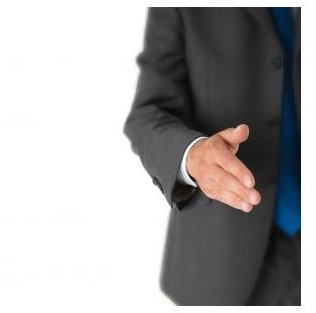 A suit with jacket and trousers that match is de rigueur for today's male attending a business meeting. Dress for success means nixing the coordinating blazers or sports coats. If you don't have a suit, coordinate a dark jacket with dark khakis—think Dockers, Haggar, Stafford, or brands marketed by specific department stores.
Wear a shirt made from cotton or a cotton/polyester blended fabric. This year's collars have spread points, and you want long sleeves, especially ones that can be French cuffed—and for Pete's sake buy a nice but small-sized set of cufflinks!
Don't choose a short-sleeved shirt for under your jacket. When the shirt sleeves aren't peeking out from the jacket sleeves, it just gives a look of nakedness. And wear an undershirt under your dress shirt; nobody wants to see your shirt sticking to your skin if you perspire!
Socks should match your pants, and it's better to choose over-the-calf style so that your calves are fully covered if body mechanics cause your pants legs to ride up.
The best neckties are made from silk—and they come in all price ranges. Avoid clip-ons by learning how to knot your tie properly. Avoid anything gaudy; look for a color that sets off your eye color or skin tone.
What Are Women Wearing?
Women at business meetings are also wearing conservative matching suit pieces. You've got to pay close attention to the skirt: Too short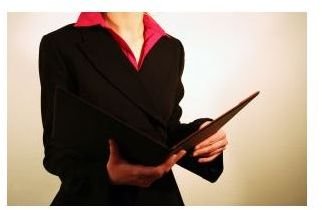 makes others think more about your sexuality than your brains. Sit in it before you buy it so that you are certain it won't be too constricting.
If you're investing in a suit now with the hopes that it will remain in style for several years, buy something with a skirt no shorter than the knees. Hemlines tend to follow the economy by a three-year delay; this year's harsh economy will result in longer skirts within the next few years. Pantsuits are also quite acceptable.
Like men, women do well to choose darker colors, but certain lighter shades work well. Soft shades of blue or gray or a power-red shade are suitable. If you're thinking of something like a peach or yellow pantsuit, just remember female political candidates who ran for election in recent years—and stick with the more conservative stuff!
Your blouse should not be too low cut. It should fit your bosom nicely and complement your suit. Don't go unisex and sport a necktie; they just look gimmicky on women.
Today's pantyhose styles call for shades that match your skin. Opaque, patterned and textured hosiery only work for social affairs. Flat shoes are perfectly acceptable. If you opt for heels, be certain you can walk in them successfully and avoid anything higher than 2-3 inches. 
Advice for Both Sexes
We've talked about wearing suits or closely coordinating pieces, but what about fabrics? No matter whether you're a man or a woman,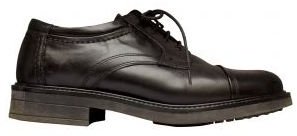 fabrics can range from wool to polyester blends; for a few bucks extra you can try a cotton/silk blend. Avoid cheap synthetics such as rayon or acetate; rayon itches, and both of them wrinkle easily and wash poorly. Never, never wear jeans, even if they're black.
Coordinate your belts, shoes, handbags, and briefcases, both by color and texture. Shoes should be polished, and if your heels are worn down it's time to replace them.
Choose small-sized jewelry for business meetings. Successful dress options include small earrings for women—but, men, you must remove them. Men with any piercings and women with facial piercings should utilize acrylic posts; some people find piercings distasteful and inappropriate in the business world. You want your colleagues or clients to concentrate on what you're saying without being distracted by your style.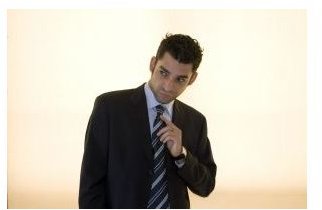 Hair should always be clean and well groomed. For women, this means that if your roots are showing, touch them up. Men who wear facial hair should trim and line it. Manicured fingernails work well for women–and for men, too, if the polish is clear.
Give yourself a last look-over in the mirror before you leave. Are there tags left on your clothes? Can you see any trailing strings? Be certain your buttons are all in place. If you see a hole in anything, you've got to quickly stitch it, tape it, or even staple it! Put on a spritz of cologne—but nobody likes to be anesthetized by an overpowering scent, so keep it light.
One acceptable way to add a touch of your own personal style is with a bracelet. Both women and men can add a bracelet or wristband that decorates the wrist without promoting a cause.
To Be Absolutely Certain…
If you know with certainty that your business colleagues dress more casually, then by all means follow their lead. If you want to check out a place the day before you go there and you have the time, do a drive-by at quitting time and see what people wear as they're leaving for the day. But if you really don't know what people wear at a place where you have a business meeting, dress for success by choosing the conservative route—it's never wrong to look dressed up.
Resources
Baardwick Marjolein and Franses Philip. The Hemline and the Economy: Is There Any Match? Economic Institute Report (2010) retrieved at https://publishing.eur.nl/ir/repub/asset/20147/EI%202010-40.pdf
Virginia Tech Division of Student Affairs. What Your Clothes Say About You, retrieved at https://www.career.vt.edu/Interviewing/InterviewAppearance.html.
Writer also draws on her own experience in the business world.
All images from these artists posting on sxc.hu: