Why Project Managers are Needed to Monitor Outsourced Contracts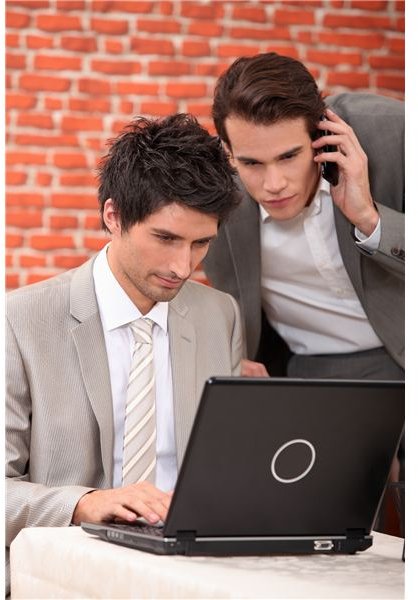 To complete its 787 project on time and under budget, Boeing took numerous steps, including turning to outsourcing solutions for manufacturing and other processes. Boeing's outsourcing process had the opposite effect on the project; as of early 2013, the project was three years behind schedule and billions of dollars in the red. Outsourcing wasn't Boeing's problem—lack of appropriate project management was.
The largest of projects are the ones that benefit most from outsourcing, but they're also the projects that are hardest to manage when dealing with disparate systems, locations, or resources. Developing strong in-house project managers and tools can combat the risks associated with outsourcing, allowing your company to avoid the expensive fate of the Boeing 787 project.
Project Managers Are Trained to Recognize Risk
Trained project managers understand the importance of the planning process to developing strong monitoring tools. The things you do prior to launching a project in order to minimize risk, increase efficiency, and plan for communication help ensure outsource resources know what it is they are supposed to do.
In the Boeing project, one enormous risk was that airplane parts created by different teams in various locations may not fit together as planned. This is a risk with any outsource project, whether you're providing services or manufacturing something. Good project management works before and during the project to identify and negate risks that may endanger budgets, timelines, or overall success.
Project Leads Link a Team
Today's technology allows for a wide range of communication between offsite teams, but you need more than a web conference or telephone linking the limbs of your project. Project leads become the heart of a diversified project; they are the traffic cop through which information and decisions flow. When you deal with outsourcing teams, it's likely your project is large enough to span multiple departments within your own organization as well. With multiple managers on your end, outsourcing managers offshore, and hundreds or thousands of team members, it's important to have a few people versed in the communication and organizational tools necessary to keep a project together. Monitoring production stats from your outsource team isn't enough; you also need to monitor communications, supervision, and decision making.
Experienced Project Managers Drive Continuity
The best project managers don't lead a team to success. Instead, they provide the tools and focus necessary for achieving success. Managers and teams from all arms of the project deliver reports, statistics, and data to the project manager. The project manager calls, organizes, and chairs essential meetings. The project manager ensures decisions made in meetings are followed through, and touches base with the individuals responsible for each piece of work.
In essence, it's the project manager's job to drive continuity throughout the process. He or she acts as the track master, radioing the car that's going too far off course. When companies and teams allow project managers to do their jobs, they often avoid expensive misunderstandings and are better able to monitor all aspects of outsourced work.
References