Project Management Office (PMO) - Functions, Responsibilities and Benefits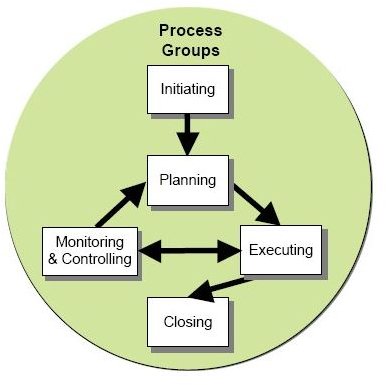 As running a business is becoming increasingly complex and competition is getting fiercer, organizations feel the compelling need for setting up a project management office to minimize expenses, improve work efficiency, and increase productivity.
What is a Project Management Office?
A Project Management Office (PMO) is a department in an organization that has been specifically set up for the purposes of setting standards, implementing management policies, and making it more feasible to accomplish the projects that are a part of the business. PMO is expected to guide and effectively manage and monitor all matters pertaining to projects within the organization.
A project management office functions systematically and in conformity with the principles and processes dictated by the industry standards and formulated by PMBOK (Project Management Body of Knowledge) or PRINCE2 (Project in Controlled Environments).
There are three types of Project Management Offices:
Enterprise PMO
Organizational PMO
Special–purpose PMO
It is entirely to the description of the organization as to what type of PMO to create, considering its needs and its best interests. It is also for the management to determine the degree of control the PMO can have on the affairs of the organization.
It is certainly worth a mention here that the effectiveness of a PMO largely depends on the role and powers delegated to the project management office and the support it receives from the other departments and the higher management.
Project Management Office – Functions and Responsibilities
As more and more organizations, across the globe, are keen on standardizing procedures and practices - the role of a project management office has gained a good amount of significance. Here's a bit more on the functions performed by the project management office.
Providing support and guidance to managers in project implementation.
Introducing the right processes and developing suitable methodology – all aimed at developing acceptable standards.
Design training programs to increase the efficiency of the team members.
Continuously monitoring the progress of different projects and mentoring the team members.
Selecting, introducing, and monitoring the use of software tools.
Developing program managers and training them to work on multiple inter-related projects.
Allocating resource optimally for timely completion of work.
Benefits of Setting up a Project Management Office
As business management is becoming more complex and competitive, organizations are searching for fresh and innovative methods to minimize expenses, improve work efficiency, increase productivity, and expand business operations. That's where most organizations find setting up a project management office as a ray of hope.
Businesses have realized the immense benefits of having a project management office. To begin with PMO makes it easier to manage the diverse projects, the human and monetary resources, rapidly advancing technologies, and the challenging competitive scenario. Companies that cannot afford a full-fledged PMO are also seriously contemplating to outsource PMO work to qualified professionals.
Best Practices in Project Management Office
Merely setting up a project management office is not enough. The company management has the responsibility to ensure the PMO delivers the expected results. For this we have here some of the best practices that will ensure the success of a project management office.
The project management office must be assured of support from other departments and the senior management.
An objective method for selecting project manager and team members must be in place.
Project teams must be properly constituted with participants from different business functions to bring in objectivity.
Task-oriented and team strengthening training programs should be arranged as and when required.
Standardized tools and templates must be used and all team members must be well acquainted with their use.
A knowledge library is established with reference materials.
The project management office is entrusted with management of the entire project portfolio.
Image Credit: Wikimedia Commons