Beyond Traditional Performance Appraisals: Three Components of Effective Team Performance Evaluations With Templates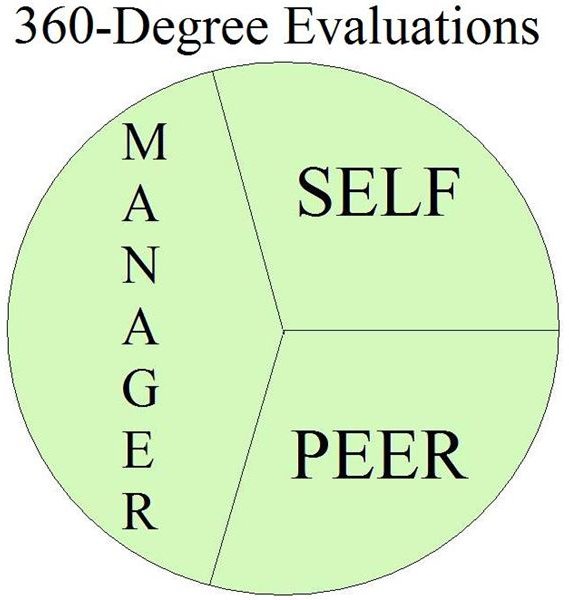 Three Components of Project Team Performance Evaluations
Performance evaluations serve many purposes within an organization. They offer insight into an individual's or team's performance, and they provide a standardized way to make comparisons among teams and individual members. They also provide a company with information about its employees' strengths and weaknesses, which can then be translated into strategic planning initiatives.
Unfortunately, since there are so many different types of performance appraisal systems, companies typically choose a one-size-fits-all approach that often results in ineffective reviews of performance, yielding poor comparative decisions and development strategies.
To ensure project teams and individual members within those teams are evaluated fairly and consistently, the following three-component performance appraisal approach is recommended. In addition to the traditional manager review, this approach includes a peer and self-evaluation component. By utilizing this 360-degree evaluation, also called a multi-rater evaluation, method, project managers and project teams can rest assured that performance evaluations will yield more accurate portrayals of individual and team strengths, weaknesses, accomplishments, and shortcomings.
Manager Evaluations
Managers should continue to evaluate individual team member contributions as well as overall team performance. Individual-based reviews instill the importance of unique individual contributions to an overarching team goal, which reduces social loafing (free-riding on others' work) and increases satisfaction, innovation, creativity, and overall productivity due to healthy competition among team members. Team-based reviews support the notion that teamwork and outcomes are important; therefore, performance appraisals will include a component based on the overall achievements, interactions, and interdependence of team members. This sample performance evaluation template for managers has been developed as a Word doc and can easily be customized to meet specific project needs and goals.
Self Evaluations
The next component to the 360-degree review is a self-evaluation. This component is critical because it instills the importance of self-accountability and self-motivation in team-based situations. Self-evaluations also provide individuals the opportunity to reflect on experiences and goals for future team endeavors. Furthermore, the inclusion of a self-evaluation component in the review process sets the expectation that the company encourages a performance-based culture that expects active involvement and equal contributions. This sample performance self-evaluation template has been developed for team members and can easily be customized to meet specific project needs and goals.
Peer Evaluations
In addition to the traditional manager and self-performance review, it is critical that project teams incorporate an aspect of peer evaluation. A peer evaluation gives managers an insight into individual members' attitudes, cooperation level, and professionalism, which are often concealed by individuals when interacting with a supervisor. Furthermore, this component provides a more balanced perspective on how well individual members interact with other team members, since most individuals "put on a show" when managers are observing team interactions. This sample performance evaluation template for peers has been developed and can easily be customized to meet specific project needs and goals.
Making Sense of the Evaluations
After implementing a multi-rater evaluation system, performance-based decisions become more difficult because managers must comprehend multiple reviews that may disagree to some extent due to the different perspectives employed in the review process. Although it may seem overwhelming, managers can often make sense of the evaluations by adhering to the following guidelines when interpreting manager, peer, and self evaluations.
Place a greater emphasis on the manager evaluation, since it is often the least biased review of the three.
Place an equal weight on the self-evaluations and peer-evaluations because their biases often complement one another.
Don't assume friends will rate friends more favorably, or vice versa, unless there is a documented pattern of this behavior.
Pay attention to an individual's overall ratings of other team members. If they are varied, one can conclude they are more accurate. If they are consistently good or poor across all members, it may indicate the individual does not care about or understand the peer-evaluation component.
Since projects and teams differ in terms of needs, expectations, and resources, review the pros and cons of 360-degree evaluations to confirm whether this approach aligns with project, company, and team goals.