Disadvantages of CMMS - Do Not Let CMMS Turn into a Downside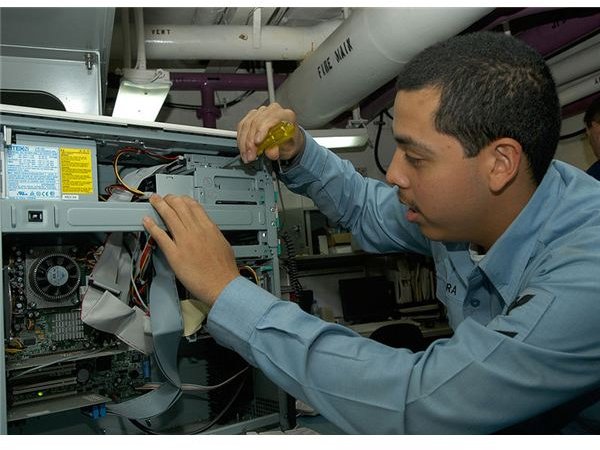 CMMS and Its Use
A computer maintenance management system or CMMS is basically a database of any organization's maintenance operations. This database is used by maintenance personnel to keep a control on preventive maintenance on machines. It can also be used to keep track of spare parts, calculating the cost of the maintenance operations and can be used to also track breakdown repairs in addition to the regular maintenance. This database can help the management to keep track of maintenance operations, identify non performing machines or assets, keep track on costs and thus help management decisions which may be required to identify replacement strategies or spot those machines that are obsolescent.
While implementing CMMS the focus is quite often given to computing skills, whereas what needs to be stressed is the need to understand why the system is being used. It is only when the maintenance personnel understand how the data that is being stored is being used or will be used in the future, that they will input data that is meaningful and useful. It is also essential that those inputting the data based on actual events are also concerned with decision-making while ordering spare parts or newer machinery.
What Are the Disadvantages in Using CMMS?
CMMS can only be really effective if the system is used by trained personnel. The training needs to be given in all areas of maintenance and also needs to be constantly updated. This would require that the concerned staff would have to be made free for such training, and quite often in manufacturing situations, this is not always easily possible. The training needs to include the reasons why certain data is required for the efficient use of the CMMS.
The selection of a CMMS vendor who understands the requirements of the concerned manufacturing processes, the machineries and materials involved, the environment in which the machinery is being used (building, temperatures, ventilators, vibrations) is very important. This requires probably customizing of the existing software which can raise the initial cost.
Maintenance can be based on conditions, reliability or predictability. Unless the CMMS software takes this into account, it is quite likely that maintenance schedules may be erroneous and not geared to the specific requirements of each of these maintenance types. Deciding on the type of maintenance is a complicated affair and would require the inputs of production and planning staff. Continuous process industries are more suited to reliability concerns. Condition based maintenance becomes more valid once machineries reach the limit of their life cycles. Predictive maintenance is generally following patterns indicated by the manufacturer of the machinery.
CMMS requires that supervisory staff be given additional training in planning and scheduling. They would also need to enhance leadership skills which could include failure investigation and analysis. If such skills are not developed the CMMS tools can turn into nothing but creation of records without really understanding how to use the data in a meaningful way.
Another of the disadvantages of CMMS is that an over reliance on it can negate the advantage that any organization has of its own experience and history of the machines that it employs.
References