How to Automate and Standardize Processes with Project Management Workflow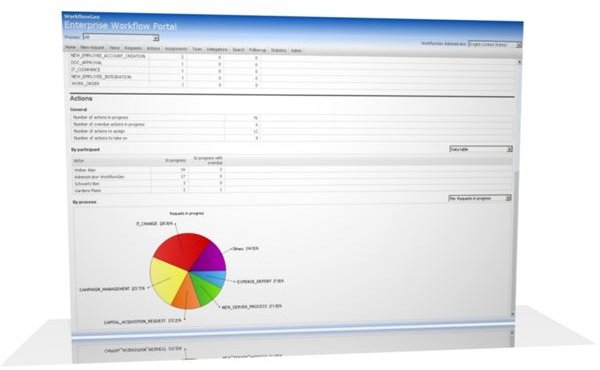 PM Workflow
Project management workflow helps you automate your business processes. You can manage and control processes and establish the rules for those processes. Workflow project management helps you manage risk, the work breakdown structure and your schedule.
But, the question is, "what makes a great workflow-driven process?" An adequate workflow solution should be based on the following standards:
A workflow engine that can be charted
It should be based on industry standards
Usability
Transferability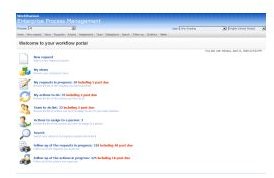 Your workflow solutions for charting can come in any form. But, they just need to be consistent. There are many software programs out there, including WorkflowGen BPM/Workflow software, that offers ways to standardize your processes and helps you graphically follow your progress.
WorkflowGen automates processes, including project proposals, statement of work and communication. The software helps you control processes and leaves a paper trail of decisions made on particular projects. As a project manager, you need to be able to graphically chart the different projects, check on their progress and assign resources as needed. It would be to your advantage to use a software system that takes care of all these problems.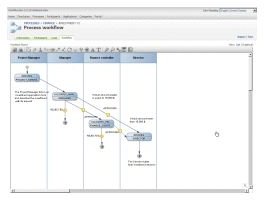 Standards are important because they keep you up-to-date on new technology in your industry. You don't want a system that's behind the time. While for simple projects, a paper workflow can be great. You can work on one project at a time, budget your hours and move on when your done with it. Unfortunately, most large organizations do not operate on such a simple workflow. Most organizations have many projects commandeering time and resources. So, companies like this need a much more efficient workflow system to address all their needs. This is where your organization's technology and software come into play.
But, you don't want a system that you don't understand, thus hindering you from using it. If you're working on a project, you shouldn't have to call in IT every time that you need to change something. This is where the usability function becomes so important. You want everyone in your company to be able to know the system and understand how it works.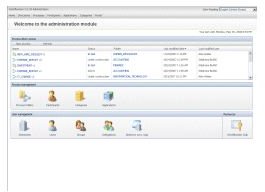 Since your processes will change as your business matures, you need a workflow system that is scalable and adaptable to other areas in the company. You will also need a workflow solution that will integrate to your existing software. Don't buy into a workflow system that you can only use in accounting.
Whatever solution you choose, project management workflow is very important. It is intended to keeps things moving systematically towards efficiently delivering projects to clients consistently.
A free Project Management Workflow template is available in the Project Management Media Galley.
For a PM workflow model, check out https://www.brighthub.com/office/project-management/media.aspx.