The Best Free Conference Call Services to Ease Project Communication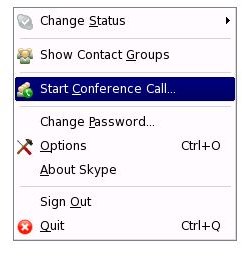 Free Conference Call Services Ease Project Communication and Don't Cost a Cent
There are many ways in which you can communicate within the team but not all of them are equally efficient. In-person meetings can be very efficient but when your team is globally dispersed, such meetings are impossible. Even when your team is gathered in one area, it might take longer to arrive for an in-person meeting than the duration of the meeting itself. This is such a waste of time.
One of the alternatives to in-person meetings are free conference call services. In many aspects free conference call services are even better than in-person meetings. The problem with free conference call services is to gather all the participants at one time but this is a piece of cake compared to gathering the participants for in-person meetings. When you manage to get everybody to take part in the call, this can help a lot – for instance, you can fix a project behind schedule problem fast and easily.
One more advantage of free conference call services is that they don't cost a cent. It might sound strange that such an advance communication tool is free. In fact, many of the companies that offer free conference call services offer paid packages as well and this is where they make money from.
Free Conference Call Services to Try
If you decide to give free conference call services a try and you search a bit, you will soon discover that there are surprisingly many such services. Some of them are audio only but the majority are video conference services. As a whole, the free packages are pretty generous and chances are that you will never need a better package. Here are some free conference call services to try:
Skype. One of the most obvious choices for a free conference call service is Skype. Skype has limitations on the number of participants in the call but if you need to talk to just a bunch of other people, then its limitations aren't an issue. The quality of the conference call over Skype is generally good but if your Internet connection is weak, then VoIP will be a problem and you will experience sound issues no matter which free conference call service provider your choose.

Free Conference Calling. If you need larger capacity than what Skype can offer and/or some other extras, such as conference recording (Don't forget to ask permission from the other participants to record the conversation!), then you need a service such as Free Conference Calling. In theory their free package also has its limitations but you will hardly ever hit them. At present the free conference call service limits the number of participants to 500 but you will hardly ever need so many people, so this limitation isn't something to worry about.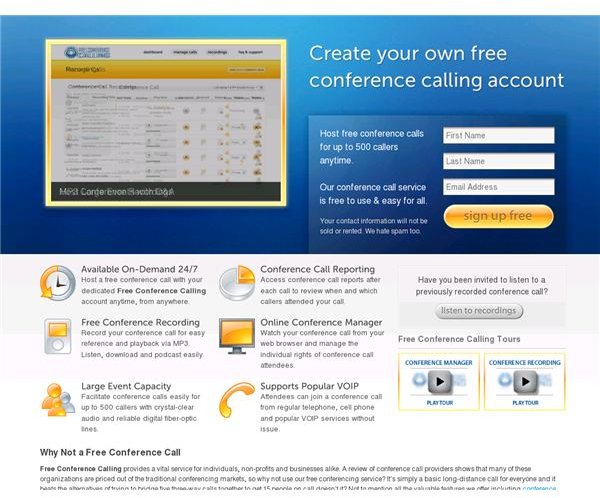 Free Conference. Free Conference is another free conference call service you might want to try. The number of participants in the free package is limited to 150 and the duration of the call is limited to 3 hours but in many cases this is just fine. They also offer conference recording and other perks.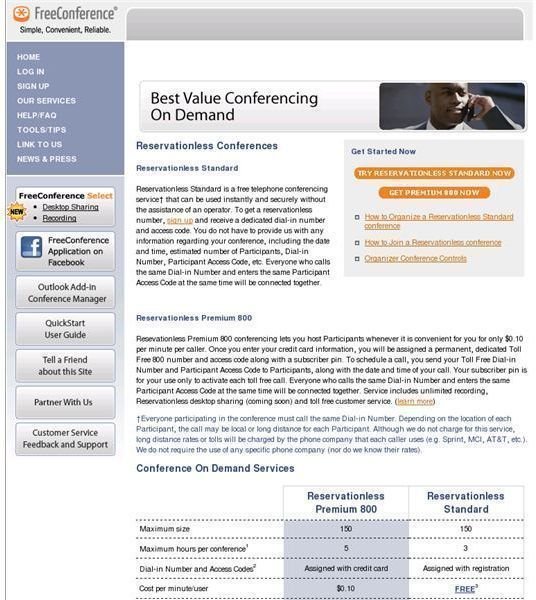 The free conference call services listed here are just a few of the many similar services on the market. Try them and see of their quality and features are acceptable for your needs. If you don't find them a good match, just move on and find other free conference call services to try.