Key Meeting Planning Tips: Get the Most Out of Your Next Gathering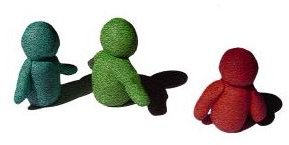 Planning an Important Meeting?
You can use the tips discussed in this article for practically any meeting. Send the meeting request only after you've implemented these strategies. This article starts from the basics and then helps you see how each tip is connected. In particular, we'll focus on topics such as audience, objectives, agenda, presentation and venue.
To Attend or Not to Attend!
Which project stakeholders are required to attend the meeting? This is a key question you need to answer when you plan for
the meeting. There are two types of project stakeholders that can attend: Required and Optional. The stakeholders that are a must to attend are called required stakeholders. Without these stakeholders, the meeting would not be successful. Similarly, you could create a list optional stakeholders that may or may not need to attend.
Now you must be wondering…how do I know which stakeholders are required? Well, apart from using the stakeholder analysis artifacts, such as the Power Influence grid, you could use the meeting objectives and then work your way backwards. Actually, many other meeting planning tips feed off the meeting objective.
Let's take a look at what the meeting objective is about.
Image credit: SXC
What's the Objective?
When you plan for a meeting, it is important to determine the meeting outcome. By using meeting objectives, you can plan and conduct a focused meeting. As far as possible, use the SMART Framework to create a meeting objective. Since the objectives are fundamental to any meeting, several key strategies are influenced by the objective. For example, the objectives are used to determine the project stakeholders that are required to attend. Similarly, the meeting agenda is created by reviewing the objectives.
Food for Thought: Whenever people walk out of meeting feeling frustrated or bored, odds are that either they weren't required in the meeting or the meeting objectives weren't met.
What Is This Meeting All About?
The meeting agenda is derived from the meeting objectives. It contains key elements that need to be covered to ensure the meeting objectives are addressed. There need not be a one-to-one ratio between agenda items and meeting objectives. As a matter of fact, multiple agenda items typically correspond to one objective. By making the meeting agenda, you will also be able to gauge the time required for the meeting.
Do I Need a Presentation?
Nowadays, presentations are an essential part of any meeting. Software such as Microsoft PowerPoint is used. However, not all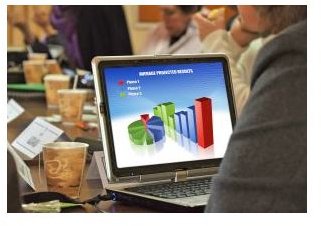 meetings require a presentation. Rather, the meeting can very well be conducted with a couple of whiteboards. Either way, if you create a presentation or intend to use whiteboards, ensure you have the meeting agenda listed. Read the Tips on Making Project Presentations article for more.
Image Credit: SXC
Who Is Taking Notes/Meeting Minutes?
Before you set up the meeting, there are a few other planning items that you need to take care off. One such thing is to identify a notetaker and ensure he/she uses a meeting minutes template.
Tip: If you are facilitating the meeting, do not take notes. Focus on facilitation and delegate the task of note-taking.
Which Room to Book?
The venue of the meeting depends on two factors, audience and meeting requirements. A large audience requires a larger room. You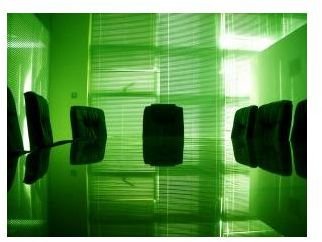 may also require whiteboards, markers, extra chairs, access to the Internet with laptops, note pads and extra rooms for brainstorming. The meeting requirements may also require video and teleconferencing facilities. Never overlook the technology requirements of the meeting. Also, always have enough chairs. It's very annoying coming into a meeting that does not have enough chairs or if the room is too small for the audience size.
Image credit: SXC
Help Me Visualize
Important meetings require visualization techniques. Walk yourself through the meeting agenda and take notes on how you'll guide the meeting to meet the objectives. While visualizing, ensure you think about things that can go wrong. This will then help you plan the meeting. However, just before the meeting, visualize a successful meeting! You'll feel more confident.
Send the Meeting Request
If you've followed these meeting planning tips, then at this stage, you would probably have the required and optional stakeholders, meeting objectives, meeting agenda, presentation strategy, note-taker, and a booked venue. All these elements are required before sending the meeting request. The key to the Send the Meeting Request tip is that you should send the meeting request well in advance. This enables stakeholders to plan more effectively and if required reschedule.
Tip: For stakeholders that have booked calendars and meeting conflicts, you should call them to see whether they juggle their meeting for you. Call them before sending the meeting request.
References
Author's personal experience.