A Business Intelligence Project Plan for a Beauty Salon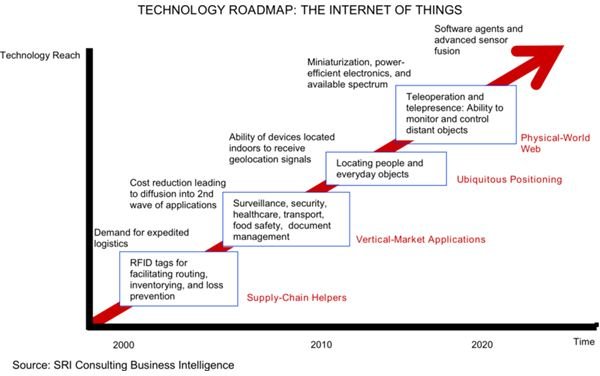 Defining the Objectives of the Project
In developing plans for business intelligence (BI) projects, there should be clear descriptions of the goals that the project team intends to achieve. At the onset, it should be plain to all concerned that the undertaking is geared toward the integration of tools to forecast and analyze opportunities. It is quite different from the standard applications used in developing business process (BP) applications that support the performance of day-to-day business needs.
Data gathered by BI software are intended for strategic purposes, while data used as BP tools are used to satisfy operational requirements.
Hence, the point of implementation or deployment would be different, inasmuch as business intelligence tools are used to evaluate specific conditions or environments. On the other hand, the business process management tools are deployed simultaneously in carrying out the functional tasks present in a business structure.
Still, the best way to explain this project management discipine is to illustrate by way of an example. Hence, we study a business intelligence project plan for a beauty salon, in which the fundamentals are systematically outlined.
Sample of a BI Project Plan for a Beauty Salon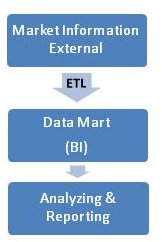 I. Provide Justifications
In justifying a BI solution, emphasis should be placed on presenting the anticipated benefits based on the merits of the processes supported and not as a provider of financial returns or ROI (return on investments).
The processes can either be for decreasing costs or for increasing revenues by using a data warehouse as a complement to the existing operational system. The data warehouse serves as the repository of the business entity's historical records and research information. The objective of the repository is to organize the increasing volume of data. That way, forecasting and decision-making processes for long-term goals can be facilitated by analyzing the schedules generated and reported by the repository at specific intervals.
Justifications are based on how:
1. It can increase business knowledge. Basically**,** the BI solution integrates a program that facilitates performance analysis by comparing the salon's business data against benchmark reports. The beauty salon's performance for services, product sales, client retention, productivity, pre-bookings, pricing and inventory management can be measured over a range of dates against industry standards.

2. The BI features can furnish comprehensive reports for improving customer relationships, by using:
An appointment book that includes appointment tracking – This tool manages both clients' and salon staff's appointments by providing a quick view of available dates or the type of appointments scheduled for a particular date. This facilitates booking and re-booking of appointments as well as allowing the accommodation of clients' special preferences or monitoring the status of pre-paid services. If the beauty salon offers spa services, availability of massage rooms or facial clinics can be easily viewed using the appointment book's resource features.

An automated reminder message sender that notifies clients via mobile phone or e-mail address before the scheduled date.

Call-reminder software where a pre-recorded appointment reminder message is sent to each client booked or scheduled for the day. This is usually provided as an optional tool to complement the appointment book and is regarded as useful for managing clients who frequently cancel or miss appointments. That way, walk-in customers can be immediately notified if there are open time slots still available.

A tracer for tracking appointments and purchasing history can likewise create the salon clients' individual profiles. Compiled data are used for generating reports pertaining to client retention percentages, or about the top-spending clients, new clients, referred and referring clients, frequently purchased products or services, or clients that frequently cancel or miss appointments. Business relationships can be improved by ensuring availability of product and function rooms or apprising staff of clients' fashion or color preferences, clients' formula histories, allergic reactions, lifestyles, pet peeves, and similar partialities.
Please proceed to the next page as it presents more of the justification points for the sample business intelligence plan for a beauty salon project.
2. The BI features can furnish comprehensive reports for improving customer relationships (continued from page 1):

Picture manager to store, display, present or print a client's "before and after" images and profile photos to easily determine what the client wants.

A wait-list of clients who are currently in the salon's anteroom or those waiting for open booking dates is prioritized as it readily establishes if there are available time slots for the day. Clients who are willing to wait will be notified how long they have to wait or at what time they can be back in order to optimize their waiting time.

Connect to the salon's website to accept, confirm, re-schedule or cancel online appointment bookings.

Keep important information about legal, medical or personal information, particularly for spa services. This is stored separately by way of scanning signed documents such as service agreements, questionnaires, waivers and other forms used as countermeasures against risks from lawsuits or run-ins with customers over health and safety issues. Notes will appear in each client's individual profile to inform the salon management and staff of any limitations.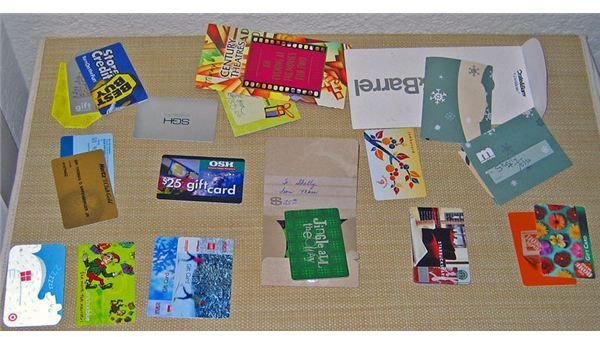 3. The business intelligence software provides tools that can increase sales by providing:
A fully-functional website in which promotional offers or offers of special discounts can be advertised. The website likewise contains information about the salon services offered as a way of marketing the uniqueness or sophistication of equipment and technology used to prospective clients.

E-mail templates for sending out birthday or special occasion greetings that come with special offers or seasonal offers for home services or referral discounts during active marketing campaigns.

Other forms of promotions like custom-designed gift cards purchased or prepaid by clients at discounted prices. The promotonal tool not only provides income that is immediately realized but also serves as a marketing medium as it uses the beauty salon's logo or theme design.

Reports on return rates regarding the effects of marketing strategies and providing views of clients to whom notifications or offers were sent.

Information regarding breakdown of the sales generated, whether by rendering salon services, selling of products, or both. The sales returns, including sales taxes, are also indicated to readily determine the net sales.

Tools for credit card processing at competitive rates. The business intelligence tool ensures that credit card processing has adequate security features including compliance with PCI–DSS (Payment Card Industry Data Security Standard).

General ledger report accounts that generate information about the gross profit margin as tools for determining price mark-ups or inventory turnovers to determine salability of the right product mix.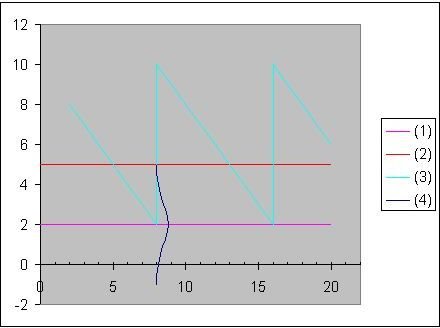 4. BI software generates timely reports used for determining areas of cost reduction or for monitoring expenses:
Real-time reports on profit and loss information to monitor the gross profit margin. This establishes the safety zone for incurring additional expenses that should not go over and beyond what was projected in the cash flow budget.

Inventory turnover levels to show which products have faster turnover rates, since this indicates the number of times that gross profit was realized during a business cycle.

A complete product list that readily shows which items need replenishment based on sales history and tracking of customers' purchase records via barcode scanners.

A built-in reorder reminder and a template for purchase reorders based on a low-inventory list. The reorder can be e-mailed directly to the supplier and used as a basis for preparing accounting records or check issuances.

Barcode labels and scanners that serve as data gatherers. The software allows regular printing in various sizes using label sheets or label-writing devices.

Reports on general ledger account transactions, i.e. bank account balances, outstanding checks issued, rent payments, utility expenses, supplier shipments and similar recurring expenses. Moreover, the general ledger "cash in bank" account serves as an interactive tool, as it readily calculates the actual cash available.
Please proceed to page 3 for more of the justifications presented in a beauty salon's business intelligence project plan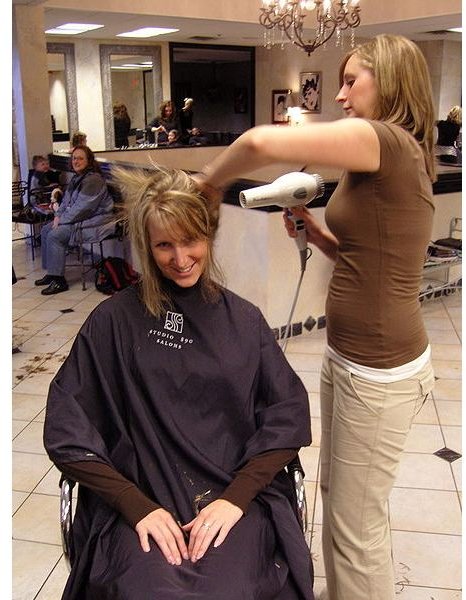 5. The data warehouse collects information to monitor productivity. By cross referencing with all other inputs, graphical presentations of how manpower and capital assets are being used can be produced.
Data extracted from the appointment book will show employees' working hours in relation to the appointments handled and served.

Employee time-clock inputs will determine if there is a real need for adding more staff, as the clock monitors how the employees' hours of work have been harnessed. Data can be plotted against the information provided in the appointment book, since it contains a log of all services or functions rendered by a particular employee during the day.

The use of capital assets, like those employed during facial treatments, massages, tanning sessions, hair drying-setting, and spa services are also linked to the appointment book. This function provides information related to employees' data.

The appointment book also sends notifications to employees regarding their scheduled appointments for the day. These are marked as "complete" or "incomplete" simultaneously with the updates made on the appointment book.
II. Evaluating the Beauty Salon's Business Infrastructure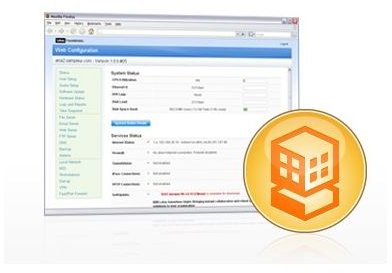 In this sample project plan for beauty salon business intelligence, the infrastructure supports everything that is related to women's beauty regimen. Aside from the raw operational data collected, there should be additional information for which strategic financial and marketing decisions are made.
This may be delivered in the form of educational resources for spa and skin care services, latest trends in hair, nail, make-up, color and styles as well as innovations in devices and equipment for beauty treatment and enhancements. Other important areas of good value would be about green initiatives, organic ingredients, health and safety regulations, promotional strategies, and competitive pricing through better cost allocation.
Evaluations should start with the operating systems that support the day-to-day operations; hence it must be efficient and automated in its delivery of historical facts. Next is the data warehouse that is designed to bring in the different variables that will enhance customer relationships, operational efficiency and productivity, web visibility and profit optimization.
On top of these two structural layers are the BI applications that are based on the need and resources of the beauty salon as an enterprise. A balanced scorecard provides a summary of the business analytics as it puts into view the target categories, i.e. financial, customer, human resources, capital assets, and other classifications of intelligence that could accelerate the resolution of business issues.
An open-source application has the flexibility to integrate with other tools and online systems. A start-up business can have as much information without the need to invest heavily on programming services. Yet it can still make use of a system that works well with data farmed from any sources, including those coming from other business intelligence providers.
This stands opposed to the infrastructures used by large-sized or highly-complex organizations operating globally, whose proprietary systems are programmed by math-savvy software engineers and maintained by experienced IT specialists.
The emphasis in evaluating the infrastructure is in determining the efficiency achieved by the layers as technological tools. The aim is to streamline the tool functions from point of compilation, to storage, and to data management in a way that they can reduce expenditures and limit the strain on capital investments. Additional information for innovations and techniques in beauty trends are for making informed business decisions for expansions or additional investments that could enhance competitiveness and, subsequently, profitability.
III. Determining the Design of the Beauty Salon BI Software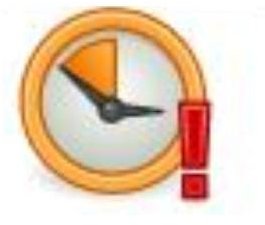 Included among the objectives of the technological tool is facilitating the booking of customer's appointments; hence, most designs are intended to enhance the functionality of the appointment book. These include but are not limited to:
Ability to network with other store locations or branches, to allow exchange or submission of store information that will be deposited to the data warehouse. That way, branch-wide reports can likewise be generated by the main office.

The use of special pop-up notes to serve as warning messages regarding client peculiarities, unavailability of clear cash balance, missed appointments and other similar circumstances.
Please continue to the fourth page for concluding discussion on business intelligence project plans.
Determining the Designs of the of the Beauty Salon BI Software (continued from page 3):
Use of color codes to readily distinguish transaction types, or employee appointments, or the clients who still need to be confirmed.

Use of full-color HTML e-mails carrying the beauty salon's logo and color theme with options for layout, font style, size and color. The tools allow insertion of images or photos as a means to create attractive newsletters, notifications, special occasion greetings or simply to ask after a customer who has not been active as of late. The messages generated can be sent directly to the individual and can be stored as templates for future use.

Reports extracted from appointment book data can be presented in spreadsheets, or using grid lines as well as bar graphs or charts to organize data presentation in a more compact form.

Availability of a technical support team to assist the beauty salon owner in creating his or her own report, especially if is not supported by the built-in tools.
IV. Facilitating the Deployment or Implementation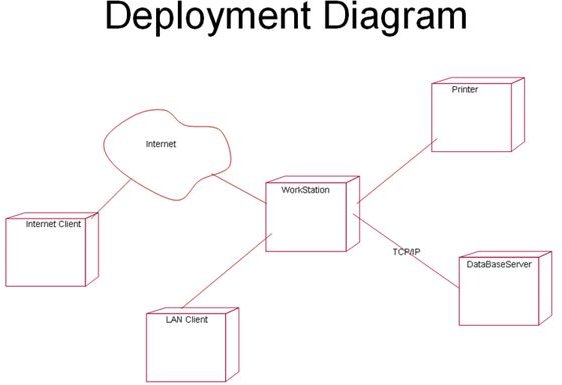 Recognize this as a critical stage, because the benefits provided by the BI tools can only be harnessed if the end-users know how to employ the tools according to the salon's functional requirements. The last part of the business intelligence project plan is to create training strategies on how to teach the key-users. Efficiency in this aspect is important because the latter will roll out succeeding training initiatives for the other salon staff members. Implementation also includes customizing the tools in line with the organizational structure and set-up.
Determine the right teaching methods that allow the beauty salon owner and the staff to perceive the significance of:
the business intelligence processes in place;

the alerts that communicate the need to take action;

the harnessing of the automated process of data delivery and report generation;

finding answers to key business questions pertaining to customer, product, trend, competition and financial decisions based on standards; and

the balance scorecards that highlight the key performance indicators.
The main objective is to achieve proper training during the deployment and implementation processes by aligning the business intelligence solutions with the beauty salon's business strategies.
Summary
The objective of a business intelligence project plan is to outline the fundamental values of the BI applications to an organization. Adequate justifications give emphasis on its usefulness as a data warehouse, where historical and research information are stored and managed for use in optimizing the entity's resources. The evaluation of its infrastructure includes the assessment of the operating system, the kinds of information required by the company and the type of application that is most useful to the entity's performance, yet within the boundaries of its capital resources.
In addition, the suitability of the software's design must be adequately explained, including how the features can optimize business performance to stay competitive in the industry. Last, arrangements on how the BI applications should be implemented or deployed are clearly mapped out by way of a training plan. The purpose of the plan is to apprise the business owners and their key employees about the available tools that can best serve them. The training process and how it is rolled out to the subordinate staff should likewise be monitored to ensure the success of the business intelligence investment.
Reference Materials and Image Credits:
References:
Images Courtesy of Wikimedia Commons: