Project Planning: The Most Important Steps to Prioritize Tasks In Your Projects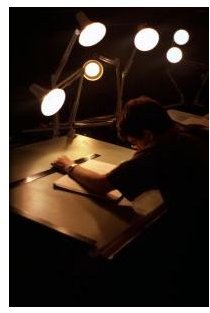 The effective prioritization of tasks is vital to on-time project completion. There are managers who handle multiple projects where they prioritize tasks depending on the criticality of one project over another. At the same time, there are different tasks within a project which require different attention levels at different periods. These variances impact the project deliverables. Let us look at the intricacies involved in prioritizing project activities.
Plan the Project Phases Efficiently
The process of prioritizing tasks starts in the project planning phase. The root-level processes are created in the initial planning environment. Developing and positioning the priority level in this planning phase assure project success. Remember to always keep the predefined processes in the lower limits. Too many predefined processes create complexity in the projects. Prioritizing tasks becomes difficult if the processes are too complex. Simplifying the processes will be very helpful for completing them without many hassles. Set priorities keeping in mind the project deadline, milestones, payment terms and other consequences.
Take the example of prioritizing tasks according to payment terms. Some clients prefer paying you based on completed milestones. Assume you are paid based on the milestones, and you are about to complete one milestone. Assign quality time to finish the project tasks to complete that milestone before getting into the next task.
Check the Milestones
Most of the time, projects will have a deadline only at the end of its lifecycle. As we know, a project is composed of multiple activities. Each activity in a project must have a work deadline. These deadlines are commonly known as milestones. Check whether all the activities in your checklist have a deadline. If any of the activities are missing a deadline, create one immediately. Completing the tasks according to milestone deadlines will definitely pave the way to having smooth processes.
Not all clients want to know how milestones work. However, some clients prefer working alongside with your team while you are creating these milestones. Those who work with freelancers or virtual teams especially prefer fixing the milestones and monitoring activities agreed upon under each phase. These milestones help you to keep track of your project activities and avoid last minute surprises during the delivery phases. Consider these steps to prioritize tasks while managing virtual global teams and stakeholders.
Determine the Criticality Levels of Project Tasks
You can prioritize tasks depending on the criticality levels of the different project tasks. The criticality level is normally divided into three degrees.
Simple
Moderate
Complex
A simple task can be anything from setting up a meeting to sending mails. Allocating tasks to the right resources depends upon these three levels to ensure a smooth process while prioritizing your tasks. Imagine assigning a complex process to the employee with less experience than other employees have. What will happen to that particular project task? Without an adequate skill or experience, that employee will struggle to complete the task within a given timeframe. If a project manager doesn't use the criticality levels of tasks while prioritizing, his or her project can be delayed indefinitely and cause serious damage to the organization.
Be Serious about the Project Deadlines
Are you submitting a product or a service as a final deliverable to your client? Customer satisfaction can be achieved only by submitting project deliverables on time. Planning and prioritizing the activities to meet the work deadline is essential for the project victory.
Does your action plan have deadlines in the chronological order? This order will help you to understand which particular task needs your immediate attention. Check how far you have progressed in completing that particular task. If the project is not in a position where it should be, it is hightime to create urgency in completing the task. Assign additional resources, if necessary.
Important Questions to be Asked while Prioritizing the Tasks
There are important questions to be asked while prioritizing tasks.
The key questions are given below:
Is this task really important?
Why is it important?
Can this task be eliminated? If eliminated, what would the consequences be?
Is this task necessary for completing the project?
Is this task an urgent one?
What is the urgency level?
Which factor has caused the urgency?
Who is going to handle this specific task?
Is he or she the only resource who can handle this task?
Is a backup necessary for this resource?
What happens if this particular resource is not available?
What is an alternate solution to complete this task?
Look at the questions. There is a key difference between the level of importance and urgency in project tasks. The manager must understand this difference while working to prioritize tasks.
A Bigger Picture
So far, we have discussed prioritizing tasks within a single project. Let us focus on the bigger picture now. No one starts a business without an objective. To achieve your business objective, it is imperative to set periodic goals to analyze whether you are going in the right path. This is very important if you are the business owner or in a program manager position where you handle a program consisting of multiple projects. Remember, each project will have multiple activities, which need proper planning while prioritizing.Create a periodic checklist (weekly or monthly) to meet the overall program and business objectives. Depending on the periodic checklist you have created, plan the action items at the beginning of the week or month.
The uncertainty level in project activities becomes high if success depends on too many factors like people, time, tasks, skills and client relationship. At times, a project may not be critical but you will be in a position to develop a relationship with a new client. There could be another project for an existing client which needs your immediate attention. You must work hard and sacrifice many things to achieve satisfaction from an existing client. Moving this project to the backseat will lead you to loose the long term relationship built through hard work.
How will you prioritize tasks in this situation? The client relationship should be used as a key element in emphasizing the task. Depending on the relationship you have built with the existing client, you may ask for a deadline extension. Again, you will need to consider the criticality level of the deliverables in both the projects. Remember, your clients are also accountable to their customers. They are highly depending on the delivery of your product or service to achieve success in their business.
Be Your Own Judge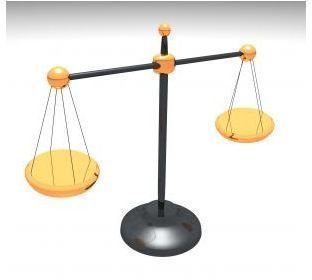 Every project is different and has various dependency and difficulty levels. Be the best judge in determining the criticality of the project and its activities before prioritizing the tasks.
References:
Planning by Priority, How to prioritize project tasks to maximize delivered business benefits, a whitepaper by Andy Carmichael, PhD,CEng,FBCS retrieved at https://www.openxprocess.com/whitepapers/Planning%20By%20Priority%20_04_.pdf
Credit Image:
Working on Deadline, ian123, sxc.hu