How to Build Your Project Management Network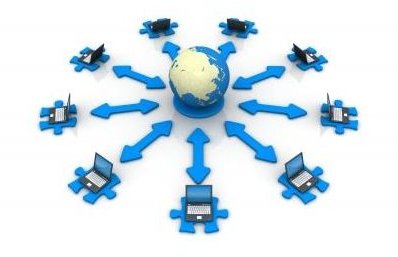 Why Network?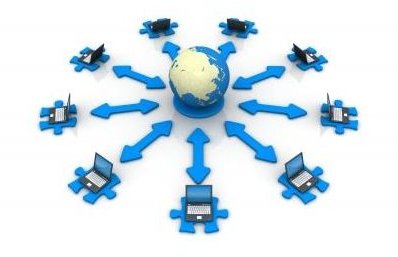 Professionals network because they can meet others in the same industry, learn new information, keep up with competition, and make friends.
For project managers, it is important to network with other project managers because you gain industry-specific news and knowledge like new tools, technologies, products or even a lead to a better job. Project management networks not only allow you to socialize with like-minded peers, they also benefit your career.
Types of Networks
With the explosion of social media in recent years, networking has gone to a whole new level. Professionals no longer only physically connect with each other, they connect digitally as well. With websites like LinkedIn, Facebook and Twitter, communication becomes faster and easier. If you have a message to share, you can reach a wide audience at the click of a mouse.
However, some people still prefer to network traditionally. They feel more personable and in touch attending physical gatherings and having real conversations.
To maximize your networking experience and build a wide project management network, it is best to use both physical and digital means of networking. This way, you can receive information quickly while have a deep connection with others.
Traditional Networks
Traditional or in-person networking remains popular among professionals because it has a more sociable feel. When you talk to someone face-to-face, you get a more personal understanding of the person and make a deeper connection. Here are some great ways to find project management networks that organize in-person meetings.
Work
If your current employer doesn't already, you can always propose a get together with other project managers at work. This gives you a great way to meet co-workers and showcase your leadership skills.
Email other teams, talk to managers, and ask around different departments. Surely, there are other PM's who want to connect with each other. Just make sure that your meetings don't interfere with work—a brown bag lunch or happy hour make great ideas—and you can start networking right away.
Local PMI Chapters
PMI or Project Management Institute is a worldwide organization that serves practitioners and businesses standards, practices, resources, certifications and development for the profession of project management. It also organizes communities sectioned by location. When you join PMI, you join the PMI chapter in your area.
Each PMI chapter hosts structured meetings and networking events on a monthly basis. If you want to broaden your network outside of work, then you should try joining a local PMI chapter.
Meetup.com
Meetup.com is a website where an organizer sets up a group pertaining to an area of interest. Other people with the same interest can join the group. Groups are also set up by location because members do get together physically.
Unlike PMI chapters, which fall under the international PMI structure, meetups are run according to the structure set up by the group's event organizers.
If you go to meetup.com and search for "project management" in your area, you will most likely find quite a few. Some of them meet often, others occasionally. However, they are all good groups to join for networking with local professionals.
Type of Digital Networks
Although networking in person is a great way to connect, it takes time and effort. Someone as busy as a project manager might want an easier way to connect and might seek social media websites for networking.
LinkedIn
LinkedIn was founded in 2002 to connect professionals from all over the world. On this platform, you can set up a profile with your educational background, career history, and other pertinent information. If you link with another person, you can connect to this person's colleagues or friends; therefore, expanding your professional network. By joining LinkedIn, you also expose your credentials to potential employers.
Within LinkedIn, you can create or join professional groups. LinkedIn groups offer forums, promotions, discussion boards, and other features. It enables people in the same areas of expertise to exchange information with each other.
Twitter
With a Twitter account, you can post a short message, often called a "tweet," about your current status. For example, if you are attending a project management conference, then you might tweet "At PM conference now." This message gets displayed to all your followers or other twitter users who elected to see your updates.
On your Twitter account, you can follow as many people as you want, and let others follow you as well.
If you want to utilize Twitter for professional networking, then set up an account specifically for your PM endeavor. Also, indicate your intentions clearly in your profile as a PM professional looking to connect with other PM's. This sets off a professional tone so your followers most likely have the same intentions.
When you tweet, make sure that most of your messages are professionally related. When you comment on other people's tweets, comment only on other professional messages as well. This way, you create a virtual support group through the same type of tweets.
Facebook
Facebook also lets you expand your professional network by "friending" others. You can create a personal profile on Facebook, and provide as much information about yourself as you want. It gives every member his or her own personal webpage and the means to connect with each other.
A positive feature of Facebook is the ability to set privacy on your account. Your profile may contain a lot of information, but not everything has to be shared with others.
You can also set up or join groups on Facebook that pertain to a specific interest. There are many project management Facebook groups to add yourself to, and they also contain forums, chats, information and even meetings.
Networking has always been an integral part of people's careers. The way you network, however, has changed over the years. No matter how you do it, you always want to expand your network, because it is good to know other players in the same field.
References