Attention Project Managers: Why Branding Yourself as PMP to Get a Promotion is a Necessary Must!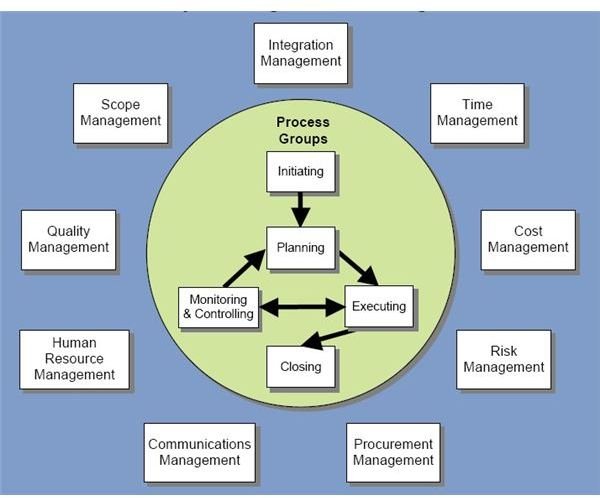 Benefits and Features of Branding
Solidifying your personal brand identity typically involves demonstrating to others that you are different. Focus on promoting your previous project management experience by developing a comprehensive resume, portfolio of sample project documents and testimonials from past stakeholders and sponsors. Prove your expertise with the project management knowledge areas defined by the Project Management Institute (PMI). Enhance your visibility by volunteering for stretch assignments, writing a blog on project management topics, leading workshops, speaking at project management conferences and offering to coach and mentor less experienced personnel. Maintaining your personal brand helps you obtain promotions, new positions and respect from peers, superiors and subordinates. Establishing a brand identify for your role as a seasoned project manager also makes it possible for you to clearly define your own career goals and establish a personal development plan that enables your continued growth and success.
Becoming an Expert
Establishing yourself as an experienced project manager usually involves demonstrating to stakeholders, sponsors and team members that you have the skills and knowledge to lead complex projects. For example, to prove you have the ability to initiate projects effectively, show prospective stakeholders scope statements from your previous projects. To demonstrate you know how to plan large projects, show your team a work breakdown structure you developed on another project. If you're new to the company, you may need to describe to your new team that you really know how to get things done. Provide examples of a risk register or stakeholder analysis you developed. This helps instill confidence in your ability. Lead brainstorming sessions and contribute your ideas for running projects to demonstrate that you take your role as project manager seriously.
Marketing Your Skills and Services
By branding yourself as a project manager, you establish yourself as an asset to a company. To become irreplaceable, you need to show how your skills and knowledge provide a unique and innovative service to producing the company's products and services in a timely way. Communicate effectively with your stakeholders so they can spread the word about how you successfully achieve strategic goals. Publish newsletters, write a blog, participate in online forums and produce webinars and podcasts to market your project management expertise. You can even earn Professional Development Units to maintain your project management credential by participating in these events. By publishing articles about complex project management tasks, such as calculating earned value management or determining the critical path, you show that you have sufficient expertise to lead others in excelling at managing projects for your company.
Creating an Image
Branding yourself as a effective project manager also involves establishing an image that is consistent with what you have to offer sponsors, stakeholders and clients. Create business cards that reflect your role as a project manager. Add a logo to enhance the visual appeal. Websites such as the Logomaker website sponsored by HP makes it easy to develop a logo that reflects your personality and skill set. Choose colors that create interest but don't conflict with type of message you want to convey. Additionally, create a video resume to showcase your presentation, facilitation and reporting skills.
Building Trust
Once your stakeholders, sponsors and teams begin to trust your competence, they become committed to working with you as a project management professional. Additionally, the odds are that stakeholders and sponsors will recommend you for additional work. Developing loyal clients involves delivering on the promises you made at the beginning of the project management process. People naturally return to brand names they can trust for critical projects and you want to be one of them. Act with honesty and integrity in all situations and you'll be the one they call for future project management work. Building trust takes time. Run team building activities to promote collaborative behavior and foster productivity. Establish a reputation as a project manager who understands the fundamentals and is willing to expend the extra effort necessary to ensure all team members reach their full potential in order to achieve the company's strategic goals.
Fostering Creativity
To brand yourself effectively as a competent project manager, offer consistent services, adhere to a strict code of ethics and professional conduct, follow established policies and procedures described in the Project Management Institute's Project Management Body of Knowledge (PMBOK) but don't be afraid to break new ground and streamline processes when the situation calls for it. By creating innovative solutions to complex problems, your brand as a project manager will flourish and develop over time. Successful project managers know that managing complex projects takes not only organization and planning but also the flexibility to respond to opportunities and threats with appropriate actions.
References