Image Gallery: Are You Guilty of One of These 13 Corporate Wear Wardrobe Mistakes?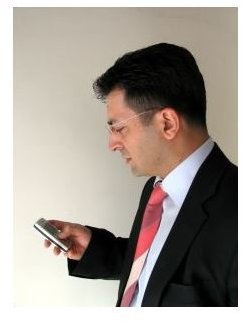 All Dressed Up but Headed for the Wrong Place?
This is a great look if you are heading out for a fabulous day of shopping with your BFF, but if you are headed for the corporate boardroom, you might want to rethink your attire.
You could pull off this jacket if you paired it with a longer skirt or a skirt in a dark shade comparable to the color of the leggings. Matching the skirt color to the leggings creates a seamless line that does not accentuate the skirt's short length (like the light color does) and might be an acceptable option.
To be on the safe side, opt for a knee-length skirt. The hemline of a skirt and the color of one's hosiery should be as similar in shade as possible for the professional look. If it is impossible to match the shades, the best choice is a shade like taupe or soft brown, which gives a natural look rather than nude or opaque shades, which are usually too light, or darker shades, which create too great a contrast between the legs and the hemline.
We'll talk about shoes in more depth later, but you might want to wear a lower heel height for work and slip into the spine-killing stilettos for drinks and dinner dates. Now, talk a long look at yourself in a full-length mirror to make sure you look your best from head to toe. Off you go!
Don't Take Your Blue Jeans to Work
While you may think it is okay to let down your guard on casual Fridays and wear your favorite jeans, most career coaches would advise you not to do that. Your clothing tells your boss how serious you are about your career and what kind of attention to detail you have.
A better choice would be a nice pair of dress slacks topped with a collared polo shirt or silk tee-shirt, or a two piece pantsuit. However, if you absolutely must have your denim, then opt for a tailored denim blazer to finish off your outfit.
You can give any outfit a more casual feel and appearance by choosing fabrics with a soft, flowing drape and hand like silk, rayon or polyester blends, and these luxurious fabrics allow you to feel comfortable without sacrificing your professionalism. Collarless tops like shells or tee-shirts are typically perceived as more casual than a shirt with a collar, and they are an inexpensive way to dress down without looking underdressed for business.
No Cleveage Allowed
Cleavage and career are like oil and water. They don't mix to your advantage. While you may think that adding a layer (like in the image) to provide a little coverage is sufficient, the smartest choice is always to err on the side of modesty. Bare your shoulders, collarbone, cleavage and derriere at the beach but not in the boardroom.
To transfer a look like this into business appropriate attire, just swap the tube top for a black silk shell and wear it under a blouse or jacket. Fold a long, oblong black scarf in half and wrap it loosely around your neck. Gather the loose ends into one hand and slip them through the "loop" created by folding the scarf. Arrange the scarf on your shoulders and secure it with a pin or decorative brooch. Let the ends dangle down: one in front and one in back for a polished, signature look
Go Undercover
There are at least three wardrobe malfunctions going on in this picture, so let's break them down one by one. First, bare legs belong at the beach or at home. If you want to be considered a serious professional, you'll have to deal with the inevitable pantyhose.
Next, skirt lengths for business clothing should be knee-length at a minimum and mid-length at a maximum. Save the micro- and miniskirts for dancing and dates, and use the floor length skirts for formal affairs and galas.
Finally, in addition to paying attention to the length of your skirt, you'll want to be aware of the styling details of a garment. Bubble hems are synonymous with cocktail attire, so if you want to make this look work, you need to swap the skirt for a pencil skirt, A-line skirt, gored skirt or gently flared skirt. Any of these styles are generally the better business choice.
Note: If you insist on going bare-legged, then invest in a high-quality sunless tanning product. These products, when used according to the package directions, provide a natural look, and smooth out and hide imperfections. While they are not the perfect solution, they are step up from not wearing any hosiery. Think of them as make-up for your legs.
Cover Your Tummy
Let's face it…most businesswomen have had this happen to them. Your blouse or top is just a little short or it shrank the last time it was washed (we won't even mention the alternative), and when you reached for something on the top shelf in your office, there was your bare belly for the whole world to see.
It's important to check each garment with the other pieces you plan to wear to make sure that the total look is clean, tailored and polished. A full-length mirror is the business person's best friend because you can nip any wardrobe mistakes in the bud quickly.
As we mentioned earlier, it's best to leave the jeans at home, but a top like this in a longer length would look stunning under a suit jacket or blazer or even under a casual top left unbuttoned for dress-down days. Just make sure that it isn't too revealing and if it is made entirely from lace instead of being lace-trimmed, consider wearing an appropriate undergarment for the sake of modesty.
How High Should Heels Be for Business Purposes?
Let's talk a little footwear 101. Shoes that enclose the heels and toes and have a low-cut upper (aka pumps) are the uber professional choice. Cutaway arches, ankle straps and peep-toes are styling details that designer use to add sizzle and sex appeal to otherwise functional footgear. Avoid toe cleavage just like you would other cleavage and keep your heels and arches concealed while at work.
Flip flops, espadrilles and sandals are great for summertime activities but are inappropriate business attire. The best business footwear options are flats, mid-heels or heels that are no more than about three inches high. However, even a low heeled shoe looks more feminine than a flat shoe.
If you want to add pizzazz to your shoe style, focus on heel shape rather than height. This look can work by pairing skinny leg dress slacks to a pair of patent leather pumps with a princess or high stacked heel, and remember to don your prettiest, sheerest hosiery to show off your ankles to their best advantage.
Hosiery Is Not an Option
Regardless of your personal beliefs, respected experts in the field of image consulting advise their clients who want to transform their professional appearance to always wear hose. Bare legs are just not accepted no matter how lax or non-existent some dress codes appear to be.
Wearing hosiery is a great way to conceal any minor imperfections or blemishes and it covers up those unsightly heels. If you want to get a rude awakening, peek at the heels of any barelegged sandal, mule or flip-flop wearers in your work environment. Odds are good you'll see lots of cracked, dry and flaking looking skin, and you'll probably think long and hard before you don your next pair of casual shoes. It might even inspire you to buy a pumice stone and give those heels a working over!
While we are on the subject of hosiery, just like the styling details like peep toes or cutaways impart an air of sexuality to a pair of shoes, unconventional patterns, textures and designs on stockings can have the same effect. Leave the seamed, fishnet stockings at home and wear your sensibly colored, sheer stockings to work.
Just in case you think the male executives have been getting off scot-free, our next group of slides highlight some dos and dont's for them as well.
Just Think…We Could Create the Next Google!
Sometimes men who do not work in a traditional white-collar business think they have a free pass to dress as casually as they please. The truth is, whether there is a written or unwritten dress code in place, the aspiring businessman should always follow conventional dress for success guidelines.
What that means will vary from industry to industry, but if your corporate culture does not call for the traditional button down collar and tie paired up with a business suit, you are still better off and look more professional in a shirt with a collar and dress trousers. Your belt and shoe color and fabrics should match, and your socks should always match your trouser color or be very similar in shade and texture.
Follow these simple guidelines and you create a basic business uniform that is quickly dressed up by adding a tie, a sport coat or blazer, and dress shoes and then dressed down with a polo or golf shirt and a casual shoe.
What's Wrong With This Picture?
Okay, time for a quick test: why is this an inappropriate business look? If you guessed the satchel is not appropriate for the office…you're wrong! However, if you spotted the real mistake—an untucked shirttail—give yourself a pat on the back for your corporate attire savvy.
Even if you are just dashing into the office and are on your way to a private area to tuck in that shirttail, you'll lose points and appear less professional or even sloppy if your boss or other key company figures spot you. Whether it is a men's dress or casual shirt, golf or polo shirt, you should always wear it tucked in for business purposes.
Men's Footgear Is Just as Important as Women's
When you are power dressing in your suits and ties, you'll want to go with a dress shoe like your wingtip Oxfords or your Chukka dress boots. However, when you are attired in your dress slacks or khakis and blazers or sport coats, you may want to go with a more comfortable and less dressy shoe.
Driving shoes, low vamps, spectators, top siders, or Norwegian peasant slip-ons…no matter what you call them, relaxed footwear like loafers do have their place in the business arena. You can use a casual shoe like this on dress down days to give a sporting air to your outfit. Leave the hiking boots or work boots for those days in the field or on job sites where you'll need their protection and ruggedness.
Body Piercings Affect Careers
Like it or not, body piercings are a controversial issue when it comes to appearance and corporate cultures. Piercings could make you less promotable or impede your career progress in other ways. Employers may be concerned that they will be a distraction to clients and other employees. While some career coaches encourage clients to remove the piercings during the interview process, what happens when you land the job and show up for work…fully decorated with all your piercings intact?
While we can't tell you how to live your life, we do suggest you think long and hard about how something like a visible body piercing could affect your long-term career aspirations.
Tattoos May Be Taboo in Your Corporate Culture
While tattoos and body art are slowly gaining acceptance in other areas of life, when it comes to employment, most employers are still cautious about issues related to nonconforming expressions of individuality such as body piercings and tattoos. As with piercings, you are probably better off if you conceal these or if they are on an area of the body that is not visible when you are fully clothed.
However, there's no need to just take our word for it. A report on ABC News reveals "A recent survey by Vault.com found that 85 percent of employers say having a tattoo will hurt an applicant's chances of getting a job."
Transform Wardrobe Malfunctions Into Wardrobe Magic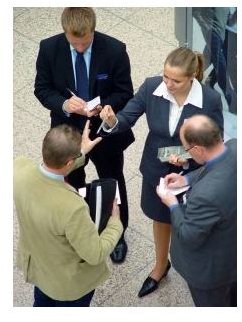 It does not seem fair to show you all these pictures of what you shouldn't wear without giving you an image of what you should wear.
Whether you are wearing a business suit or casual Friday attire, your garments should be clean and neatly pressed.
Keep your hair trimmed and styled in a professional looking cut, and keep jewelry, fragrances and other accessories (such as scarves or shawls) to a minimum.Shoes should be shined to a high gloss and heels should not be run down or scuffed.
Remember that full-length mirror we mentioned in our first slide? Always do "10-second blink" tests before you head off for work or play. To do this, face the mirror, shut your eyes and count to 10. Open your eyes and check your reflection.
Close your eyes again and count to 10, and then open them and look again. You'll be able to quickly spot any minor imperfections such as a sagging hem, a crooked tie, or a run in your stockings that could mar your perfect look.
References
ABC News With Diane Sawyer, "Careers and Tattoos May Not Mix," http://abcnews.go.com/WN/story?id=3507725
Christa Worthington, Accessories: Chic Simple Guides, Alfred A. Knopf, Inc., 1996
The author is a Certified Image Consultant who has enjoyed the satisfaction of designing and selling custom tailored clothing to a client list that includes but is not limited to CEOs, COOs, CFOs and other high-level executives in a wide range of disciplines and industries. She gained her experience in the custom tailoring industry by working for two of the world's largest custom clothing manufacturers, Hunter and Lords and Tom James Company, as a custom clothier.