Key Differences Between Program and Project Management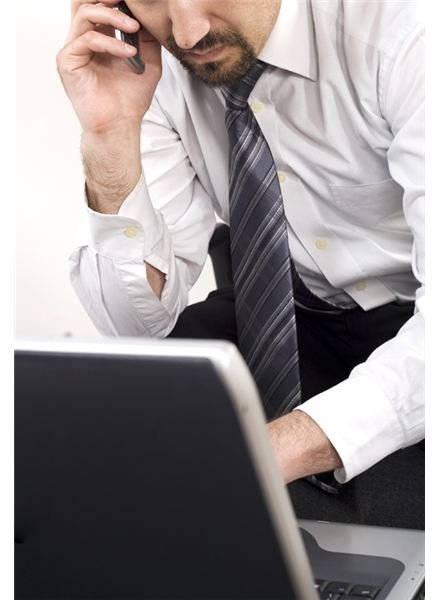 Key Differences
Although they have similar functionalities, program managers and project managers have different jobs. For one thing, program managers have more responsibilities. While both types of managers might have similar educational backgrounds, program managers usually require extended experience. They have more involvement in a product's life cycle, and they provide visions and goals for the organization.
Project managers, on the other hand, assume far less involvement in the process. Their main responsibility is to ensure the completion of a project, not designing the product and projecting its impact on business.
With proper experience, project managers often become program managers. If you desire to step out of the PM role and get into program management, then you should familiarize yourself with the differences between the two, and learn the extra responsibilities program managers have.
Similarities and Common Skills
Program and project managers do share quite a few of the same duties. They are both integral parts of a project team that will be releasing a product. They must execute project plans, assess risks, manage scheduling, communicate with the team, report to stakeholders, issue change management, conduct quality control, and ensure an overall successful production.
They share in common both verbal and written communication skills, presentation skills, leadership abilities, time management skills, interpersonal skills, an ability to multitask and a meticulous attention to detail.
Differences
Program managers do assume more responsibilities than project managers, and they have more visibility within the organization. A program manager's involvement with a product begin far earlier–he is normally the one to start a business initiative for the creation of the product–and lingers until after the product's release.
These managers also conduct a lot more analytical functionalities such as reviewing market statistics, trends, user surveys and financial data. This type of work requires a certain amount of experience in the industry and with the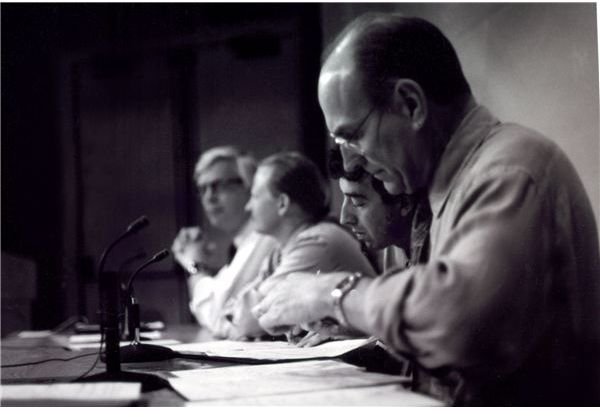 company
Responsibilities
While a project manager doesn't engage in the project until the project plan is in place, a program manager has already spent much time creating the product and initiating the effort.
A program manager has a vision of the future and define a product to satisfy that vision. He foresees something that will profit and benefit the organization, and he solidifies the vision by conducting heavy analysis and assessment.
Analysis and assessment include talking with business owners, users and stakeholders to validate a need: Do users have a problem with the existing product? Do they need something new or will updates suffice? What are the benefits of building it? Will it increase productivity, provide better service, increase profit, etc.? What are the disadvantages, risks and loopholes? How much effort and expenses will the project require?
A program manager also analyzes reports such as market data and industry trend to ensure that her vision and the new product will indeed be useful.
These facts are important because the program manager determines the return on investment (ROI) before starting a brand new project that impacts both business and employees. Investors and stakeholders will also ask for this information prior to agreeing to and granting a budget.
When the project solidifies, the program manager must then provide a strategy on how to build it. How will the budget be spent? How many people should be added to the team? What's plan B if things fall off the track? Should he use the existing framework and technology or try some cutting-edge methods?
When a project plan is in place, both program and project manager must execute the plan and finish production by communicating with others and leading the team.
Program managers must also close out the project when it finishes and tie up any loose ends. If remaining issues persist, then they must propose updates and maintenance.
Education and Experience
Program managers are usually a step up from project managers. Therefore, program managers require more experience. An undergraduate degree in project management helps. The Project Management Institute will certify managers with four years of experience beyond a bachelor's degree.
However, on-the-job training is perhaps the most important asset for a PM to transition into a program management role. Industry experience and familiarity with the company is key to career growth.
Expectations
Program managers have more senior status; therefore, their expectations are higher than those of project managers. Because the product being built is a part of their vision and creation, program managers are the experts who must explain everything from functionality to process when asked. They are also expected to have close relationships with business units and stakeholders, and they represent the team to those people. Also, if project managers run into problems, program managers need to step in and help. As the senior person, the program manager has the responsibility to step into a mentorship role when needed.
Are You Ready for More Challenge?
Despite similarities, program and project management have stark differences in roles and responsibilities. For a project manager looking for a more challenging career, program management might seem like the right fit.
References