How to Prioritize Your Projects to Align with Your Overall Business Strategy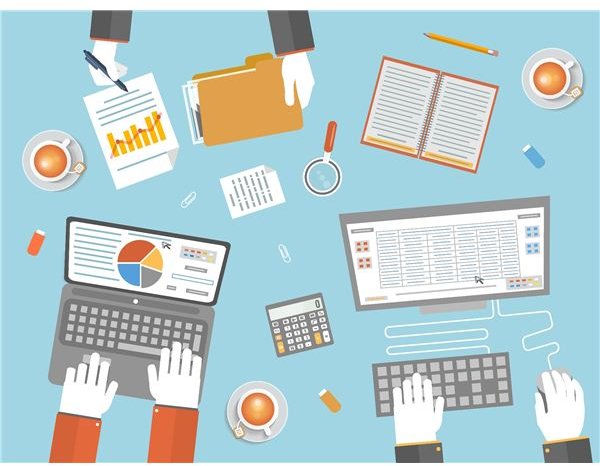 It makes good business sense to align your project investments with your business strategy. But it is not only possible but also far too common for a portfolio to contain projects that are largely irrelevant to your organization's future strategy and direction. These projects may be promoted, approved and actioned, even as future-critical projects are stalled due to a lack of resources (funds, people, commitment, etc.).
There will always be more potential projects than the organization's capacity to resource or even implement them. Therefore organizations need to have an objective and consistent means by which competing ideas and proposals can be evaluated and their relative priority determined.
The primary assessment question should be "Is this idea/proposal strategically relevant — how will it advance our strategy?"
Strategy and Project Alignment Process
There are only two paths to executing strategy, either:
through continued or improved business-as-usual—executed through normal operational and continuous improvement management processes;
OR
through changes to business-as-usual—which you execute through (a portfolio of) projects or programs.
Operational management should manage strategy execution through continued and improved business-as-usual. This is part of their 'day job'.
Strategy execution through changes to business-as-usual needs to be managed and driven by executive and operational management—assisted by project management specialists in a supporting role.
In many organizations the development of the strategy is viewed as a one time event and project selection and funding is a separate event. However, another approach is to look at project selection as a process that is connected to the execution of the business strategy.
To ensure your limited resources are visibly working on the highest priority projects requires you to have an objective means of scoring and assessing their priority. Most importantly, the process must be both "visible" and "transparent" so that everyone understands the basis of the assessments.
Traditional statements of strategy (including the strategic plan) are mostly too general or inappropriately worded to enable each project to independently assess and 'score' its strategic impact or contribution on a basis which allows project scores to be compared. You need to get behind the strategic statements to the strategic drivers and business imperatives that determine the strategy. This isn't difficult; it just requires an additional process to generate a "Strategic Contribution Assessment Tool" and scoring mechanism. Once developed, the same Framework can be used across the organization to score all projects (of whatever size) on a common basis.
The Opportunity
The TOP Strategic Contribution Assessment Tool™ (SAT) addresses this problem by enhancing the organization's project evaluation focus from mostly ROI/risk analysis to incorporating each project's measured and scored strategic alignment and contribution as part of the value proposition.
Each organization's SAT is different. The main steps in generating a SAT involves:
capturing your organization's strategy in a unique manner (this is the key component)
translating your strategy outputs into a one-page strategic alignment matrix
proving the validity of the SAT and its matrix against existing projects and proposals
generating the completion instructions to ensure consistent use, and
planning and implementing the SAT across your organization.
The TOP Strategic Contribution Assessment Tool™ (SAT) consists of
A one-page matrix of weighted business imperatives, goals and success factors,
A simple 1-to-3 contribution/impact scoring mechanism and
Organization-specific completion instructions.
Each project's strategic alignment and contribution is simply scored and justified for subsequent evaluation and prioritization.
Adoption of a Strategic Alignment process allows the assessment of each project's strategic contribution to move center stage, with each project being objectively assessed on its contribution to the future of the organization. To achieve this it is necessary to move beyond the strategic statements (stratagems) to the strategic imperatives that will enable these stratagems.
About the Author: Bob Phelan is the Regional Partner of Totally Optimized Projects (TOP®) and a Partner with P & Y Associates, LLC a certified TOP® Delivery Partner. He helps business leaders bridge the gap between strategy and achieving business results. He has executed strategy in several executive roles at GE that includes leading the Six Sigma implementation at a GE Capital business as well as in consulting roles. View his LinkedIn Profile.