Surviving the Start of Ambitious New Projects Without Losing Sight of the Old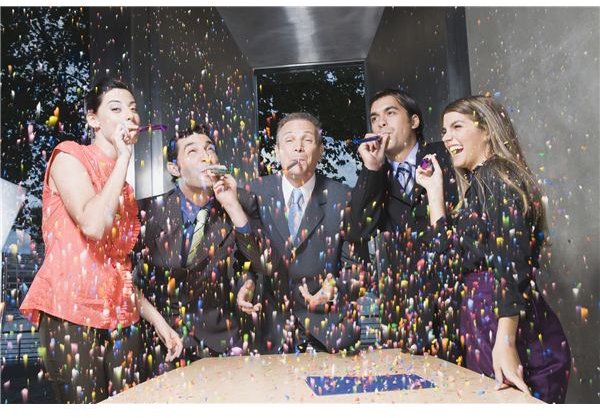 If you are an experienced Project Manager you know what January brings. If you are new to project management…get ready. Each January kicks off a new list of goals and objectives for most businesses. If you are lucky you have been engaged in the planning process and have been able to influence what projects need to carryover from the prior year, help set priorities to manage the workload and develop a calendar for project delivery.
Unfortunately, for most of us we find ourselves opening an email with a list of new projects for the year. There is little direction, no clear owners, no timelines or priorities. So what do you do? I've often been told to just ignore the email or list and wait until I get someone standing in front of me ready to kick-off a project effort. While this approach may save you from the stress of staring down a mountain of projects, it is probably not the best career move. Over the years I have found some successful methods to get a handle on new projects, satisfy the organization and, most importantly, start getting some projects completed.
Starting a New Project Off Right
First, let's assess where we left off last year. If we have done a good job of keeping up a project portfolio, the organization should know the status of each project. Then we can look at where we are headed for the New Year.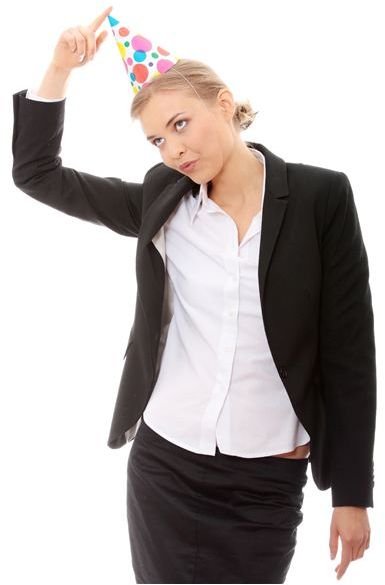 1. Review Open Projects From the Prior Year.
This review may be with your direct supervisor, as part of a Project Management Office (PMO) review or it may be with a group of executives that guide strategic projects. Get the meeting scheduled in January. The earlier, the better. Review each project from last year's portfolio. Remember to include all the projects you completed. It is always good to remind the organization about your accomplishments. Then review the list of projects that have not been completed. Get an answer for each open project. Is the effort still a priority for the new year? If you are carrying over projects from the prior year, it is critical to get them on the list for upcoming year. Nothing is worse than to be working on a project that is no longer a priority.
2. Evaluate the Project List for the New Year.
The list must contain three items: the project name, the project sponsor and the project priority. It is a short list but provides all the direction you need.
Project Name: You need to be able to reference the project. It's great if you get a description so that your initial conversations can be somewhat informed. However, a name is really all you need.

Project Sponsor: Once you have a project name, you can ask the simple question of who is the sponsor. If you don't have a project sponsor, you don't have a project. If the sponsor is yet to be determined, move it to the bottom of your list. If you do have a sponsor, your next step is to schedule a meeting to discuss the project. You will generally get an idea within the first five minutes of talking to the sponsor how the project will progress. Is the sponsor enthusiastic? Do they have ideas for making the project successful? Have they developed business requirements, gotten budget approval, scratched out a project plan? If you do not get any of these reactions from the sponsor, move the project to the bottom of the list.

Project Priority: Every project manager hopes to see a list with projects ranked based on importance to the organization. Ideally, the projects are aligned with an overall strategic plan that sets a direction for the year. However, setting priorities aren't always realistic. A high priority project with no sponsor or a dis-interested sponsor can equal failure. A high priority project that is too big, too vague or lacks research can equal a failure. A large number of high priority projects that are expected to be completed within the first few months or quarter of the year can equal failure.
3. Propose a Calendar.
Now that you have had a chance to review prior year projects, the current year project list and discuss with project sponsors, it is time for you to develop a plan to complete all the projects.
When I say develop a plan to complete "all" the projects many Project Managers respond with frowns and guffaws. I like to share the story of a time when I worked in distribution. Our general manager dictated that we immediately increase our productivity by 8%. No one saw how this was possible but we put together a plan to reach the goal. The plan included overtime, additional headcount and equipment purchases. We met with the GM and reached a compromise on how to improve productivity without increasing costs substantially. If we had said no to the 8% increase from the start? Well, we would have probably been looking for new jobs.
One can view project management productivity in just the same way. Any number of projects can be completed. It is the responsibility of the Project Manager to set out a realistic plan to reach the goal. Achievement may require adding contracted resources, outsources specific projects or adjusting the scope of a project. However, presenting a well thought out calendar, with requirements, opens the door to a collaborative environment with management that accomplishes the goals for the organization while maintaining realistic expectations of project management.
Project Managers are often put in a difficult position of delivering bad news to their organization – project is past due, project is over budget, project deliverables cannot be met. It happens. As a Project Manager you understand that ensuring these conversations are never a surprise to the business or the project sponsor is critical. We learn to deal with this on an individual project basis quickly but it is equally important to address your entire portfolio. As you begin the new year take time to review your current active projects, the time, effort and support of the prior year. Then assess the new project pipeline that you have been tasked. Develop your plan, communicate your plan and be prepared to adjust your plan to achieve maximum success.
About the Author: Clay Fuller has more than 20 years experience in project management and technology innovation consulting. Today his primary focus is leading companies in business intelligence efforts that take advantage of the big data revolution by providing unprecedented insight into performance, opportunities and risks. Follow him on Twitter @realcaf.