Tips for Project Managers: Analyzing Roles and Relationships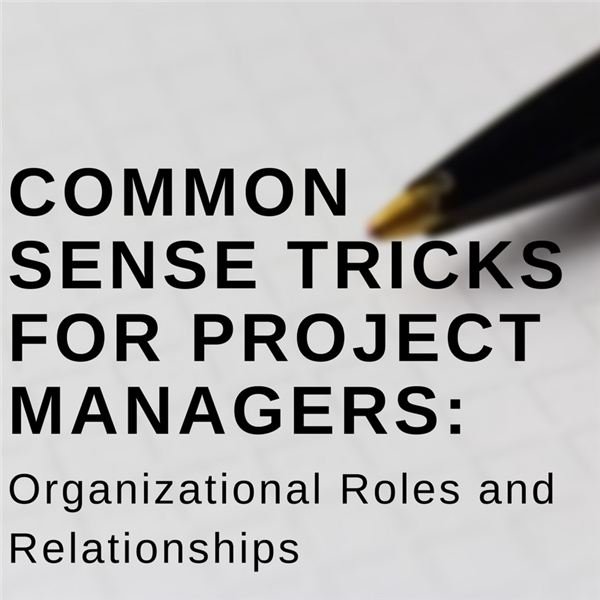 Understanding Your Stakeholders
How can you give yourself and your team a complete and formal picture of the organization, in the area of your project's operations?
The key is to understand your stakeholders, and in particular the position of the stakeholders within the organization. You need a global picture of the whole organization, but especially want to make sure you sketch out a clear picture in the area of your project's operations. That sketch needs to show formal relationships, but you also need to delve deeper to understand 'informal relationships that might exist due to personal relationships, history, shifting priorities, unique skills and personality. Finally, you need to include both internal and external stakeholders in your sketch.
Significant Factors to Consider
The important thing is to develop sensitivity to position in the organization, and how it can help you to get things done. Without an understanding of organizational context and the power grid within the organization, your project will be isolated. Here are some key considerations:
Overall organizational chart: Larger organizations typically have formal organization charts, but make sure they are up to date. They can provide context and an overall high-level understanding of how the organization is supposed to work.
Localized organizational chart: This is a downward extension of the overall org chart that applies in the immediate organizational vicinity of your project. It could be the org chart for the division, department or location that your project immediately serves.
Relationships to external stakeholders: External stakeholders, such as suppliers and subcontractors, can exercise heavy influence on the project. There can be long-term relationships in place, irreplaceable services or very arm's length agreements with no history or services that could easily be offered by another supplier. All are important to know.
Special considerations: Once you have a good sketch of the organization at hand, you need to understand the nuances. Are there gaps? Are there positions in transitions? Which are well established, who are the gatekeepers, who are the key contributors?
Your project can have all sorts of complexities, including the complexity of the technical content, coordination of deliverables across internal and external teams, different locations with unique local issues, and incidence of variety and number of organizations involved. You need to understand, cultivate and leverage the power relationships involved.
Have you developed a strong understanding of the working relationships critical your project's success, and have you put in place a plan to leverage them for project success?
This post is part of the series: Common Sense Tricks for Project Managers
This series of four articles on 'common sense tricks for project managers covers changing perspectives, understanding roles and relationships, BLUF and beginning with the end in mind.