Project Initiation Checklist Template How Tos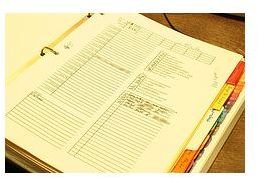 Defining a Project Initiation Checklist
Before you tackle any project, create a project initiation checklist to ensure your project will flow the way you want it to. Project initiation checklists are essential to define the project's scope, teams, charter, organization, schedule and business case. Beyond helping the project flow smoothly, the checklist is a great way to get approvals in advance by the client, upper management and team leaders upfront.
Good initiation checklists should be clear on defining goals and risks. A budget can be set as well as time lines for project landmarks. Time lines take the guessing out of what comes next and outlines team members, what is expected of the team, and a great place to give your project structure before it begins.
Successful project managers not only create an initiation checklist, but also hold a project initiation meeting with a clear agenda as well as weekly project meetings so everyone remains on the same page until project completion.
A good software tool to create a project initiation checklist is SmartDraw. You can download a free 7 day trial of the program and here, I looked at how to create your checklist in SmartDraw.
Using SmartDraw for Checklists

When you first open the SmartDraw business graphic program, you'll find yourself at the home page where your form creation can begin. Project initiation checklists can be completed in various ways using SmartDraw. You can select from their huge library of templates and customize the form to meet your needs or start with a blank form and insert tables, flow charts, and landmark bubbles.
If you choose one of SmartDraw's templates, the good ones I found for a project initiation checklist were in the Organizational Chart section and the Planogram section. You can also customize the Gantt chart template to create your checklist or modify one of the Deployment Charts in the forms library.
SmartDraw is extremely user friendly and the Smart Panel Link not only guides your checklist creation but offers suggestions and tips. You can utilize just about anything from font changing to changing the titles on their templates to shading various parts of your checklist for importance. The special effects feature allows you to choose various tools to embellish each area of your checklist or change the perspective of your checklist. Bullet points and numbered lists are good options for your checklist and to make the checklist uniquely your own, try their drawing tools to insert project expectations and achievements.
SmartDraw offers an undo feature and allows you to save, print, and even use PowerPoint to save your checklist as a .pdf file. The navigation tools are easy to understand and if you find yourself lost, you can go to the help section or save your template and take a tutorial that includes all the how to's you'll need.
SmartDraw Options & Pricing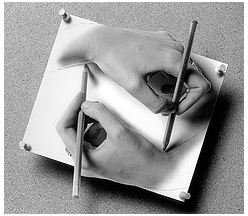 The free 7 day trial for you to jump in and play around with SmartDraw downloads and installs quickly. If you decide to purchase the software you can download the entire program or have the software shipped to you. It is user-priced and starts at $197 for one user; $895 for up to five users; $1659 for up to ten users; and, $3995 for up to twenty users. The twenty user version of the software comes with a freedom license that allows you to install the software on any PC or view right at the client's office. SmartDraw comes with free lifetime upgrades for all user levels.
Before you begin your project initiation checklist, check out FaveFive's Project Initiation Phase article to help you define what should be included in the initiation phase of any project.