Manager Tips on Discrimination and Sexual Harassment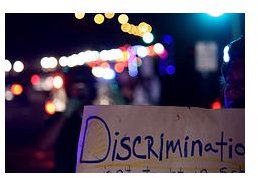 By Definition…
Discrimination - Back in 1964, Title VII of the Civil Rights Act said employers and managers couldn't discriminate against race, sex, religion, age, disability, or national origin. For project managers, what this means is that you need to select your team members and their roles based on their merits, not any of the categories that fall into what could be considered discrimination. Going a step further, project manager tips on discrimination and sexual harassment also apply to hiring a buddy or friend over another team member or applicant. For optimal office productivity, the best way to avoid being accused of discrimination if you're a project manager is to rely on the applicant's resume or team members' skill set. Never consider who the person is or what they believe. Stick to the written word or the recommendation you have for the person and use it as a guide.
Sexual Harassment - Gone are the days when girlie calendars were hung in the workplace or a co-worker called another co-worker, baby, sweetie, or honey. The Equal Employment Opportunity Commission (EEOC) describes modern-day sexual harassment two ways. The first is the quid pro quo method, or, you do something for me and I'll do something for you. While this definition is broad, a project manager may not tell a subordinate that in order for a them to receive a shining review. The team member must complete more than his or her job in in order to earn that kudos. The second sexual harassment issue arises if inappropriate words, behavior, gestures, or materials are available for all to see and someone is offended by the nature of the words, behaviors, gestures, or materials.
Help for Project Managers
The best project manager tips on discrimination and sexual harassment can be found online and are available on the EEOC's website. The EEOC offers free outreach programs on avoiding discrimination and sexual harassment in the workplace. From the EEOC website, you can download federal law posters for the workplace that define and identify discrimination and sexual harassment and what options are available to employees and what managers should do if issues occur. If you're a project manager and need to know more, take the time to visit the EEOC for more information.
Additional help for project managers can be found at your local workforce solutions center or department of labor. Most offices, even satellite offices, have posters, training, and offer in-house or on-site group training for managers and employees.
Remember that the EEOC laws on discrimination and sexual harassment apply to employers who employ fifteen or more employees. However, if you're a project manager in an office with less than fifteen employees, take care and abide by the rules. Any person, no matter the size of the company they work for, can file a claim or seek legal advice if they feel they have been discriminated against or sexually harassed.
Training You Can Purchase
Respect in the Workplace, a DVD from Audio Graphics Training Systems can be found on their website and is available for purchase for repeated use at a cost of $895 or you can rent it for $295. Another DVD from Business Training Media is Harassment Hurts: It's Personal can also be purchased for $895 or rented for $295 from their website.
A good book for project managers on discrimination and sexual harassment tips is Effective Supervisory Practices published by ICMA Press. Now in its fourth edition, this book helps project managers deal with not only team player issues, but ethical problems and informs the reader how to deal with sexual harassment or discrimination concerns.
To succeed in every aspect of project management, get on board and develop good and effective discrimination and sexual harassment policies in your office.