Project Initiation Document Template & Tips for Project Managers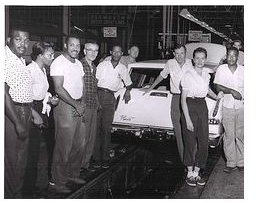 Project Initiation Example
When you think of a project initiation document or PID, think about how something is manufactured or produced. Before that vehicle goes into production, all the elements of how it will be made, who it will be sold to, and how profits will be distributed are outlined ahead of time. While there are change control issues with any product, essentially, a PID can help you determine everything about the project before it begins. It helps you define things like goals, the project scope, risks, controls and budgets. This article will give you access to a project initiation document template and give you a project initiation example. [caption id="attachment_133111" align="aligncenter" width="640"]
Proper planning will increase likelihood of a positive project outcome[/caption] Trying to take on large projects without a PID can lead your project down a risky path of undeliverables, mistakes, and failure. Actually, knowing upfront how a project will flow with a document that provides all the key elements will make your projects more successful.
Elements of a Project Initiation Document
Before a car hits the assembly line, it usually has most of the kinks on how it will be built worked out and thought through. Your PID will do the same for your project. As the project manager, it's important to involve all the stakeholders and the client in the PID process. Include these elements in your project initiation document: Goals - What are the project's goals? Understand what a goal is as well. If your project is to determine a flawed area say in your IT system, that is your goal. Identify the Deliverables - Unlike the goal of fixing your IT problems, the deliverable is just what it sounds like. If you have a flawed IT system, your deliverable may be to end up with a new or changed IT system. Keep in mind that some projects can have more than one deliverable. A deliverable may even be a recommendation at the completion of the project. Project Scope - If the flaw in your IT system is internal email delivery, your project scope should define how you will find the solution. Your project scope should not include items that don't apply to the project. This can cause scope creep. Budget - Your budget should be clearly outlined and should include in-house resources, outside input or services, and the cost to complete the project. If you can, include a risk budget. Project Resources - Who will work on the project? Will different teams be assigned? If so, identify the teams, team leaders, and any outside resources if necessary. Define what each resource will be responsible for. Risk Management - Are there risks you foresee during the project? Are there things that may sway the project or interfere with the project? If so, try and identify those risks and how you plan to mitigate them. Change Control - Here, you'll need to outline your change control plan in case unforeseen changes develop. Read more about change management right here on Bright Hub to help develop a good change control plan. Acceptance - Your PID should be reviewed and accepted by stakeholders and clients.
Examples of a Project Initiation Document
Writing a project initiation document may seem to be a daunting task, but we've included a project initiation document template in our Project Management Media Gallery to help guide you. This Microsoft Word project initiation document can be modified to fit your project and offers appendixes for your project plan, business case, and risk analysis. Creating a project initiation document is necessary to stay on top of your project, understand how the project will flow, and that everyone has agreed to be on the same page. Image by Arek Socha from Pixabay