Project Deliverables Examples & Relevance to Project Scope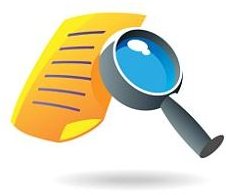 Getting It All Down on Paper
Why do we create and manage projects? Pretty simple – we expect to have some kind of output at the end of the project that makes doing the project worthwhile. This is known as a deliverable. When starting a new project, one of the most important tools to help solidify the needs of the project and to get stakeholder buy-in is the Project Charter. The project charter also helps define what kind of deliverables will be considered part of the project. This article will cover several project deliverables examples and will give you a Project Charter template you can use to track your deliverables. [caption id="attachment_132964" align="aligncenter" width="640"]
Deliverables should be noted in the project charter[/caption] By writing down the project charter deliverables, your stakeholders and sponsor will have a clear understanding of what they can expect at the end of the project. Defining your deliverables can also help you build your scope statement. The project scope is important to outline so stakeholders not only know what will be done as part of the project, but also what will not be done as part of the project. When writing your deliverables, be sure you are specific. Ambiguously defined deliverables are going to close out your project with confusion about what was originally promised. Before moving on to an example, you may want to take a look at a great article by Linda Richter entitled What is a Project Charter? for more information on project charters. You can also download a Project Charter template here.
Examples of Project Charter Deliverables
For the purposes of this article, we will define a project to evaluate and deploy Windows 10 to 50 out of 100 workstations across your company. What are the deliverables? What will the end outcome be? What items will fall outside the scope of this project? I start my deliverable section of the project charter by breaking it into two sections – "In Scope" and "Out of Scope." This can be done with simple headings or a simple two column table. Below are several examples of "In Scope" deliverables:
"At the end of a four-week evaluation period, an evaluation report will be written and delivered to the stakeholders advising them on the feasibility of deploying Windows 10."
In this example the actual deliverable is a written evaluation report.
"Windows 10 will be deployed to 50 workstations following the Microsoft recommended "In-place" upgrade in the following departments: Information Technology, HR, Accounting and Sales."
Note in this deliverable statement it is very clear that the deliverable is installation of Windows 10 on 50 machines in specific departments following a specific procedure. There shouldn't be much left to the imagination when writing deliverable or scope statements.
"Training will be given to the 50 users who receive upgrades via large scale presentation to be held on-site prior to the upgrade."
"Documentation will be provided to each of the 50 upgrade users in the form of a simple pocket guide to using Windows 10."
"IT will have expanded support hours from 6am to 6pm for the first four weeks after the upgrade to cover any increase in help desk calls."
As you can see with the last few examples, the key is to be detailed enough to convey what will be delivered as part of the project. Below are some examples of "Out Scope" deliverable statements:
"Computers will not be backed up prior to upgrade – employees should ensure critical documents are saved to their proper network location."
"Only half of the computers in the organization will be upgraded. The remaining 50 computers will be assessed at a later date and are not in the scope of this project."
As you can see, deliverables can be anything from a physical item (documentation), a piece of software (Windows), a service (training and support) or a piece of hardware – anything you can deliver to your stakeholders. Just be sure to be specific! Image by nile from Pixabay