The 5 Best Management, Tracking and Project Budget Software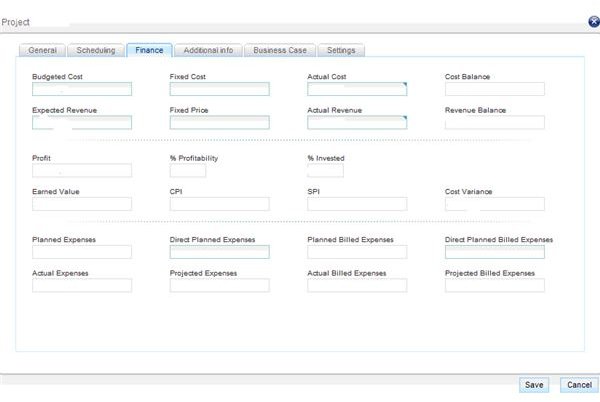 Project Budget Software Applications
One of the crucial aspects of projects is project budget management, which includes planning and managing cost and revenue estimates, controlling costs and ensuring that the project tasks get completed within the specified budget. Although the main focus of project budget management is to control and monitor costs of resources, for a more efficient budget control it should allow accountability of project related fixed and repeated costs as well, such as servicing, maintenance and decision meetings held during the project. In this article, you can find reviews on the top 5 project budgeting software applications that can assist you in planning, controlling and monitoring the budget of your project.
Project budgets are a critical component of project management
Managing Project Budget with Clarizen
The first on our list of the best project budget management applications is Clarizen, which is an all-inclusive project management software with a dedicated budget module to help you with project budget management. The budget module allows the project manger to plan a system wide budget for the project, allowing project costs and revenues to be calculated using a variety of cost and billing resource rates. There are features that support defining of a project as well as task specific billing rates, which come in handy for project price calculations, in-sync with time tracking reports. The software also features budget alerts to warn the project team about the project going off track in terms of budgeting. With the inbuilt budget planning tools in Clarizen project management software, it becomes easier for the user to prepare initial revenue and cost estimates and keep a constant track of the actual project costs and revenue in comparison with the planned estimates. The user interface of the Clarizen project budget module allows the user to view and analyze the financial status of the project in different views such as budget view, revenue view, extended budget view and properties card. The best aspect of this project management software is that it allows the user to view real-time information about the project budget and costs as the project moves along the established timeline.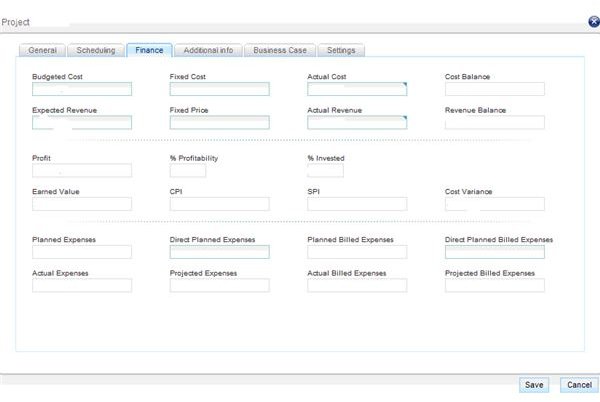 Clarizen project management software
Cost Factor: Approx $50 a month for Single users, and the price drops significantly for multiple users and longer subscriptions. Website: www.clarizen.com
Tenrox Project Management Software for Project Budgeting
Editor's Note: Tenrox has changed the name of their product to Upland PSA. The second project budget management software application on our list is Tenrox. The latest version of this project management software provides some noteworthy billing and budgeting features. There are options to customize project budget controls to the extent that the user can create detailed bills whether billing is to be done on an hourly or non-hourly basis. Setting up detailed project budgets, containing costs, expenses, charges, billable and non-billable fund allocation can all be easily done for particular tasks and assignments as well as the overall project. The project budgeting software also has an alerts facility which notifies the project manger whenever the actual budget for a task deviates from the established budget. Additional financial features which will help immensely with project budget management are the multiple service order management feature and pre-billing invoice approval facility. The service order management feature allows tracking and reporting of order billing, billable time, charges and expenses. The pre-billing feature allows the user to create tentative invoices which can be converted into actual invoices upon the client's approval. It does take a while for the project manager to get acquainted with the gamut of project budgeting features offered by Tenrox, but it is worth the effort as it allows for better control and monitoring of the project budget.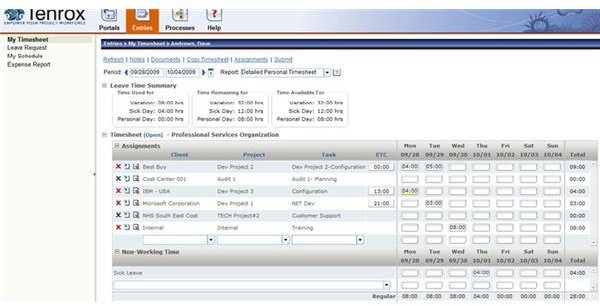 TENROX (now Upland PSA)
Cost factor: Approx $40 for unlimited users per month but one project only. For more offers visit their website. Website: UplandSoftware
Project Budget Manager
Although we've placed it third on our list of project budgeting software, this software application is specifically dedicated to project budget management. With Project Budget Manger, the most appreciable part is its easy to use interface as it's designed for use by project managers and not just by accountants. Since this application is exclusively dedicated to project budget management, it allows better business budget planning, control, tracking and monitoring. The software is flexible enough to provide the user with the ability to work on project budgets either based on activities or based on categories like labor costs, equipment cost, etc. The detailed budgeting features allow the user to record relevant cost, income and expense data, irrespective of how many or how small these entries may be. On the contrary most other project management software applications, with the inbuilt project budgeting feature, lack this detailing.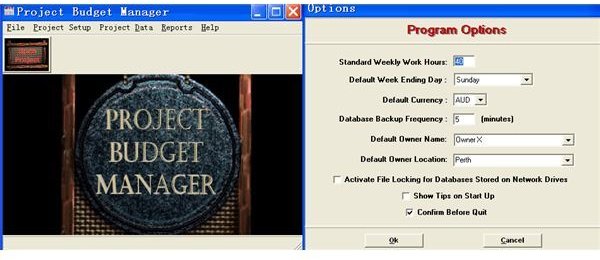 Cost Factor: It charges $30 per month for a single user, and for multiple users quotes can be had on demand. Website: www.projectbudgetmanager.com
Project Administrator for Managing Project Budgets
Project Administrator by Project Perfect is a project management software, which offers great features to plan, implement and track a project budget. Tracking of budgets as well as expenses, aided with charts for easier interpretation is the unique feature of this project budgeting software. Accounts can be tailored to meet the project specifications, and setting up separate accounts for different contractors is also possible. Another user friendly feature is the ability to export or import data directly into Microsoft Excel. Some of the other features that make Project Administrator a good choice for project budget management, are:
Ability to track expenses on the basis of accounts or items,
The provision to link project budget with timesheets, for automatic updating,
Reconciling project expenses on a yearly basis for long term projects.
Cost Factor: It costs about $225 for a single user and for unlimited number of users the price can be as high as $3600. However, this is a one time payment and there is no need to pay any monthly subscriptions later.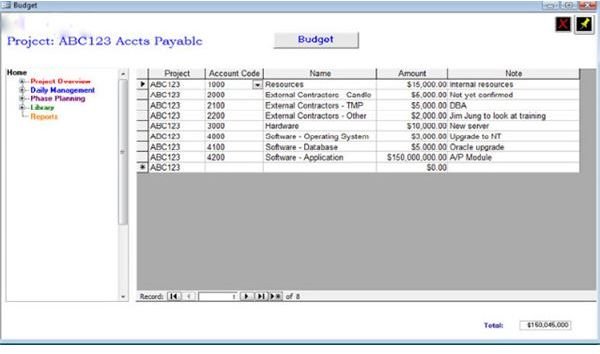 Website: www.projectperfect.com.au
Project Budgeting with Celoxis
Celoxis is a project management software that allows setting up and tracking of detailed project budgets. Cost estimations for tasks can be made right at the time of assigning tasks, in addition to setting up the overall project budget. Details like fixed cost, material costs and user costs for individual resources can be entered into the system to build a comprehensive project budget. This project budgeting software too has inbuilt alerts to warn the project manger whenever the actual expenses exceed the budget figures. Setting up a project budget and monitoring it becomes fairly easy with its user friendly interface.
Celoxis Project Management software
Cost Factor: $15 per user per month. Website: www.celoxis.com
Planning, controlling and monitoring the costs, expenses and revenues of a project become easier with the use of a good Project Budget Management Software application. Five of the best project budgeting software applications have been reviewed here, but there are dozens more that you may want to consider. Nearly every such software, including these five, allows you to enjoy a free trial before purchasing it. So, before you make up your final decision about which project budgeting software is good for your projects specific needs, do try out as many as you can. Screenshots taken by Sidharth Thakur.