How Agile Success Stories Stem From Necessity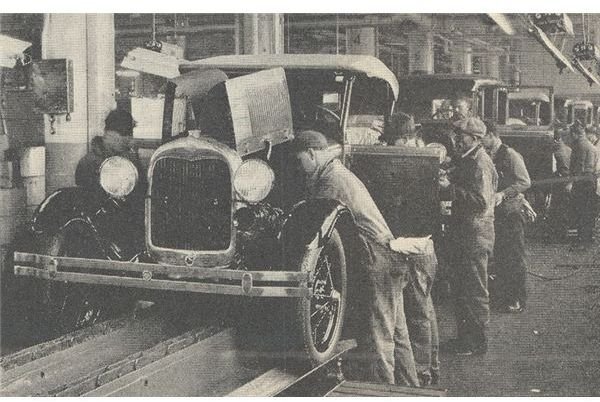 Obtaining More Service Customers - Ford Motor Company
Often, thinking outside of the box to streamline a process with little error and acceptable outcomes is born from necessity. Take Ford Motor Company for example. For years, Detroit's Big Three sought ways to ensure their dealership franchises would indeed receive repeat customers by using tools like snail mail and surveys.
As the choice on where to spend disposable income became more important to Americans, snail mail and surveys were often thrown away meaning no guarantees to the franchised dealers that service customers would come.
Enter the Ford SYNC system powered by Microsoft. Ford worked with accounting software supplies and Microsoft to create a streamline process that would lead new car buyers into Ford service centers while driving. How was this done?
With the sale of every Ford vehicle equipped with the SYNC system, the new owner's address and email were entered into the SYNC GPS navigation system. As the owner utilized the SYNC system for both GPS navigation, bluetooth, and music options, little did Ford know as the owner drove around, that the SYNC system was developing a Vehicle Health Report (VHR) based on the driver's habits, routes, and road conditions.
So Ford skipped snail mails and surveys and the SYNC system inside their Ford vehicles talked to the customers! Not only was the Vehicle Health Report available right from the SYNC system touch screen, it was automatically emailed to the customer. Each VHR included suggested repairs and the closest most convenient place for service—their local Ford dealership.
Ford-franchised dealers have reported an increase in service customers by 20 percent since the SYNC emerged and this streamlined process utilized both Agile user stories and the methodology itself becoming a huge success for Ford.
Making Travel Easier With Fly.com

The price wars of traveling are ever-present with famous actors and small trolls offering the very best rates, all the time. Fly.com wanted something better and asked Max Rayner, CTO of Travel Zoo to come up with something unique.
The task at hand was to allow Fly.com users to find exactly what travel information they wanted in a minimal amount of time with the best choice of options. Through just 14 Agile sprints in just 28 weeks, Travel Zoo was able to offer integrated databases that offered searchers over 40,000 travel choices with a 99.8 percent availability rate.
Beyond that, Fly.com was able to offer within the data received by travel seekers, a lower cost choice and alternatives that would beat other online discount travel websites. The outcome? Fly.com may not be widely known through television ads but is growing in popularity due to its unique capability to save and compare travel options and beat its competitors.
Why Agile Worked
Both of these examples of Agile success stories came through necessity. Both Ford and Fly.com needed more customers. To achieve the process at both these companies, the all-important process of process quality was based on Agile user stories and iteration sprints.
The Agile user stories guided teams to introduce the best ways to get travelers and service customers to these companies, the quickest way and with an aura of excellence.
Sprint teams worked closely on the desired outcome with software teams to not only build databases but accurate and real-time databases that offered customers what they wanted—on demand. In Ford's case, perhaps the customer didn't know what he wanted but the SYNC process told them what they needed turning that need into a want.
For Fly.com the competitive world of discount travel meant they needed something faster, more competitive, and a bigger partnership database, all provided through the 28 week sprint team work from Travel Zoo.
Agile may be a the hottest fad in lean and mean projects, however, often the reason for utilizing the Agile Management Methodology is the need of the customers, the company or both. Agile success stories are abundant worldwide but perhaps, because these two were born out of necessity, they are more prudent in the Agile world.