Learn More About the Frameworks for Designing Processes Using DFSS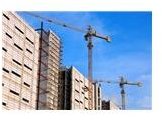 What is DFSS?
Six Sigma is a focused quality control tool that aims at eliminating the variation in output using statistical control processes. Design for Six Sigma (DFSS) is the application of such Six Sigma principles to product design, manufacturing or business processes. It packs a myriad of quality tools and techniques into a framework, considering all critical to quality indices. Six Sigma improves existing processes whereas DFSS focuses on designing new processes and preventing problems rather than correcting them after an occurrence.
The three major constituents of a DFSS framework are:
A clear and flexible product development process
A collection of development and design tools and best practices, with implementation of relevant tools depending on the project
Disciplined use of project management methods
Project Development Process
The three common product development process in DFSS are DMADV (Define, Measure, Analyze, Design and Verify), IDOV (Identify, Design, Optimize and Validate), and IDEaS.
DMADV is a generic approach and a sequel to Six Sigma's DMAIC, building on the latter methodology. The different steps in this methodology are:
Define: Benchmark, undertake customer surveys and analysis, and develop a team charter to provide the project with a solid foundation.
Measure: Identify customers and analyze their needs using the most appropriate set of Critical To Quality metrics.
Analyze: Develop a conceptual or "paper" design that identifies the key features and critical to process metrics of the project.
Design: Enhance the conceptual design with technical design using Design of Experiments or DoE, various statistical optimization techniques, and applying creativity.
Implement: Use tools such as a Failure Mode Effect Analysis (FMEA), pilot launches, and other methods to test and evaluate real-life performance, and make necessary modifications before making a full-blown commercial launch, or effecting handover of the project to the owner.
Another popular methodology is IDOV (Identify, Design, Optimize, Verify). Six Sigma Qualtec, leveraging years of experience, has developed the IDEaS methodology that closely resembles IDOV.
The four phases of IDEaS are:
Initiate: Initiate the project by constituting a cross-functional team, identifying customers, and quantifying customer needs.
Design: Design the process, validate the design, and develop an implementation plan. Focus on identifying inputs that produce the desired outputs. Clarify desired targets and acceptable tolerances for the desired output. This stage also includes developing a prototype that demonstrates the product or process capabilities.
Execute: Implement the production process based on the developed prototype.
Sustain: Ensure the executed process develops long-term capability and control. Document actual vs. expected results and initiate continuous improvement measures to bridge any gaps.
Tools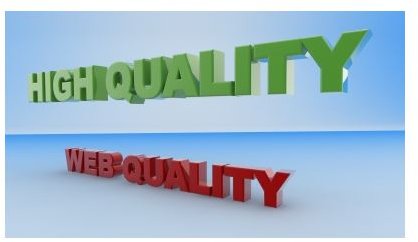 The major tools used in DFSS include Quality Function Deployment (QFD), tollgate reviews, product scorecards, Failure Mode Effect Analysis (FMEA), Design of Experiment (DoE), and value analysis. The application of specific tools depend on the need of the project and depends on the subjective assessment made by the project manager.
Quality Function Deployment (QFD) captures customer requirements and transforms them into measurable design objectives, assigning them as targets for the project team.
Tollgate Reviews or a cross-functional business reviews of a DFSS project incorporates topics such as customer requirements, project risks, financial objectives, and schedules and timelines. Stakeholders use such information to decide on the fate of the project.
Product Scorecards track the state of performance, process, parts/items/suppliers, and software in the DFSS project, and allows better communication among stakeholders, and prioritization for project managers.
Failure Mode Effect Analysis (FMEA) scans the project for potential flaws or errors in design that could lead to failure, and analyze the effects or consequences of such failure. An alternative tool is Anticipatory Failure Determination (AFD) that identifies potential failures and allows for corrective action.
Design of Experiments (DoE) and the Taguchi Loss Function optimizes parameter values and reduces variations to develop a robust design. DoE is a structured and organized method to determine the relationship between the different factors or variables using various information gathering mechanisms. The Taguchi Loss Function is a graphical depiction of losses that any phenomenon cause to the value of products. Value analysis aims at improving the value of the product or process by understanding its constituent components and their associated costs, and seeking to improve by either reducing cost or increasing value.
Other major tools include peer review, checklists, and market design, to verify and validate product design, and several statistical methods to compare actual output to specifications.
Project Management Methods
DFSS carries out projects by incorporating the required quality interventions at the design and execution stage rather than infuse quality requirements after project execution or at a later stage. The framework for designing processes using DFSS, therefore, remains ingrained in any of the sound and accepted project management methodologies such as PRINCE2, Agile, Scrum, traditional process based waterfall methods, or any other accepted method.
References
Crow, Kenneth. "Design for Six Sigma." https://www.npd-solutions.com/dfss.html. Retrieved July 08, 2011.
"IDEaS. Getting the Most Out of Design for Six Sigma." https://www.ssqi.com/breakthroughs/whitepaper-pdfs/DFSS_WP.pdf. Retrieved July 08, 2011.
Sokovic, D. Pavletic & K. Kern Pipan "Quality Improvement Methodologies." Journal of Achievements in Materials ansd Manufacturing Engineering. https://www.journalamme.org/papers_vol43_1/43155.pdf. Retrieved July 08, 2011.
Image Credit: