About Six Sigma Certification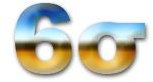 Options for Getting Six Sigma Certified
The first question to address when assessing your options for Six Sigma certification is: "What is your objective in becoming Six Sigma certified?" For some people it is to obtain credibility and credentials to serve as a consultant or teacher of Six Sigma. For others, the goal is to meet the requirements for career advancement within the current organization setting or with a new company. In addition, you need to decide whether you want to be certified as a Green Belt or a Black Belt. Obtaining Black Belt certification is a much more extensive process requiring increased effort and commitment relative to obtaining Green Belt certification.
Green Belt Training
Green Belt training programs cover the basics of the Six Sigma methodology and mindset and introduce participants to the basic tools for conducting Six Sigma DMAIC projects. Topics covered are those that comprise the basic DMAIC methodology, root cause analysis, data charting and data analysis techniques, change leadership, obtaining voice of the customer information, understanding and measuring process performance and implementing sustainable solutions. Green Belts often serve in an operational role and use their Six Sigma training to manage DMAIC projects as part of their role.
Black Belt Training
Black Belt training is much more extensive, often lasting weeks or even being spread out over months. Black Belts typically hold full time Six Sigma positions and are focused on completing DMAIC or Design For Six Sigma (DFSS) projects. Advanced data analysis techniques are introduced and Black Belts may receive training on Design Of Experiments (DOE) as well.
Which Certification Path Will You Take?
For many people, obtaining certification through their employer as a Green Belt or Black Belt is sufficient. This allows them to hold those roles in their company, list their certification on a resume or other document and qualify for training at the next level in the company. Company Six Sigma Certification programs of course vary but typically require passing a written exam and successfully completing one more Green Belt or Black Belt projects. In other cases, obtaining certification from an outside agency is a better option. It is the only option for individuals whose employers don't offer Six Sigma training or don't offer certification as part of the program. It is also useful for employees who are not able to participate in their company's Six Sigma training and certification program for any reason. For many people, the added credibility and opportunity that certification by an independent agency provides are reason enough to pursue outside certification. If you look on line for Six Sigma certification options, you will find that many organizations offer this service. Some of the most popular and reputable are listed in the Resource section below. You can apply for a training program that includes certification or if you have already received training and completed one or more projects you can apply for certification only. Training can be conducted on line or in traditional classroom format. In almost all cases you will need pass a written exam and demonstrate successful completion of one or more Six Sigma projects. Typically Green Belt certifications requires completion of one project while two or more are required for Black Belt certification. In evaluating independent certifying agencies, be sure to consider your budget, the credibility of the certifying body, the time commitment and whether any work you have already done or training you have already received will be credited. Programs that include training can cost upward of $10,000 at the Black Belt level. Also remember to find out about the requirements for taking the written exam, as there may be a calendar of test dates and advance sign up may be required. Finally, since you will be expected to submit a signed affidavit confirming successful completion of any Six Sigma projects you conducted outside of the training program, you need to be sure to get this confirmation from your project sponsor or champion.
Resources