The Importance of Leadership Support in Effective Six Sigma Implementations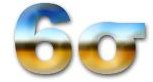 Perhaps the most important factor in the success of a Six Sigma implementation is full leadership commitment. The support of leaders is required from the CEO or Executive Director down to the line supervisors and managers. Without this support, all the training and tools in the world can not produce effective results.
Effective Six Sigma requires a culture of accountability, of data-based decision making and project prioritizing and of doing what is right and best rather than what seems easiest and quickest. In the absence of comprehensive leadership focus on these things, individual managers and process owners will quickly fall back on doing things the traditional way, based on gut instincts, anecdotal evidence and political power.
Here are examples of the problems that can arise when Six Sigma projects are undertaken in an environment that is lacking in substantive leadership support:
Process owners say they understand the importance of Six Sigma and will support a DMAIC project in their area, but then fail to attend project team meetings and argue with all the conclusions and recommendations from the Black Belt or Green Belt.
Project sponsors publicly support a project because they know it is what is expected, but then do not provide the resources necessary for project success or help remove roadblocks to project success.
Business leaders follow the methodology for a while, but then decide that their time is to important to spend in meetings reviewing metrics or prioritizing projects.
Managers agree to Six Sigma in theory, but when it comes to their own area of the business they claim the data must be wrong and they know how things really should be.
Leaders give in to the pressure for quick results and go back to quick fixes and band aids that do not address root causes and do not provide lasting solutions.
Employees are rewarded and penalized for performance based on data that is interpreted incorrectly, leading to employee dissatisfaction and poor business decisions.
It is critical that organizational leaders understand that Six Sigma isn't something that is done in addition to regular operations, it's how operations are done. They must continually keep in mind that they are looking for the right solutions to the right problems and that Six Sigma is a proven means of doing so. They must practice what they preach, leading by example rather than leaving it to the Black Belts and Quality Leader to promote the Six Sigma mindset and principles.
For more information:
Steps in Six Sigma Methodology