Using Six Sigma for Supply Chain Management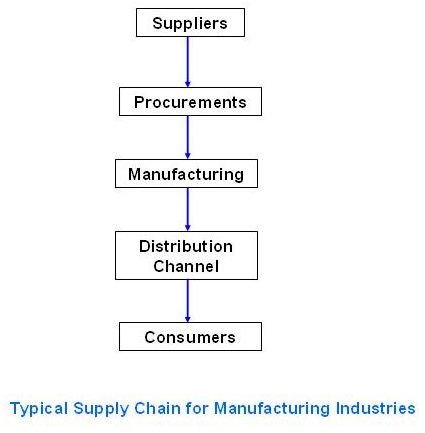 Nowadays it is very important for the companies to professionally mange its supply chain to stay ahead of competition. Six Sigma methodologies can be used for supply chain management (SCM) to get substantial improvement in supply chain quality.
What is Supply Chain Management
Managing the suppliers and the supplier's suppliers for a product and/or service is called supply chain management. For example, Tata Nano is getting its fuel injection pump from Bosch, Bangalore and Bosch is sourcing the parts from local suppliers. The cost of Tata Nano depends upon the whole chain from the local vendor to Tata Motors. Using of Six Sigma tools for whole supply chain can significantly improve costs and quality of Tata Nano.
Broad Guidelines for a Six Sigma SCM Project
Six sigma projects in supply chain management require collection of data from multiple organizations spread across multiple geographical locations. The following points should be taken care for initiating such projects:
Selecting correct project is important for getting substantial benefits of Six Sigma. Some typical outlines of Six Sigma SCM projects are:
- Reducing cost without increasing delivery time.
- Improving supplier's product quality.
- Reducing delivery time.
All the areas of supply chain including procurement, distribution channel, ware houses to be studied for existing process.
Collecting VOC from correct size of sample is important.
Analyze VOC to find X's using QFD.
Do benchmarking using some existing successful supply chain model.
Propose improved process flow chart.
Implement the new process.
Track the benefits of producing through a new process.
Benefits of Using Six Sigma in SCM
Improvement in delivery time.
Reduction of logistics cost.
Lesser inventory cost.
Improvement in the final finished product / service.
Conclusion
Benefitting from applying Six Sigma in supply chain management requires careful selection of projects. Since supply chain management projects involve multiple organizations, top level managerial approval and coordination is required for performing Six Sigma projects in supply chain management.