Business Process Management as Part of Your Successful Six Sigma Program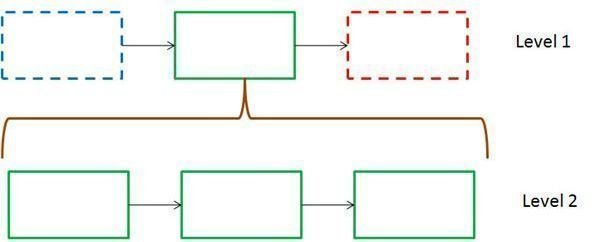 Business Process Management System Basics
Your BPMS should have several main components:
A statement of the vision, mission and values that drive your business decisions and activities
A set of core processes with detailed process maps
Balanced dashboards for tracking operational performance
Balanced scorecards for assessing individual performance
A method for identifying improvement needs and chartering process improvement (DMAIC) and design (DFSS) projects
Vision, Mission and Values: You first need solid statements of your company's vision, mission and guiding values. These should drive every aspect of your business strategy and should guide the creation of processes and the selection of key metrics. They should determine how you establish individual performance metrics and how you select and prioritize process improvement projects. Without the guidance of the vision, mission and values, business priorities and measurement systems would frequently change based on the whims of individual leaders or on the need to address the "fire du jour."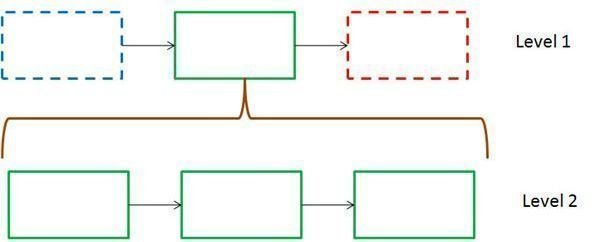 Hierarchical Process Maps: Six Sigma requires a focus on work as a process. Business leaders must be clear on the company's core processes, and how the detailed processes at the operational level are directly related to the high-level processes. Individuals involved in operations need a clear understanding of the processes they perform or manage, and need line of sight to the high-level process to which they contribute.
Metrics for Hierarchical Dashboards: Once processes are clarified, leaders need a means of tracking process performance. It is too easy to come up with a vast array of metrics than can be used to assess various aspects of performance, and effective business management requires a consistent set of key metrics. When properly chosen, key metrics balance each other, representing all stakeholder groups and business objectives. The dashboard metrics should include both output measures and measures of key input factors. Together these metrics provide a thorough picture of operational performance in a given area. The metrics at the company level can be drilled down to corresponding metrics at department and team levels.
Metrics for Balanced Scorecards: Proper performance assessment at the individual level also requires establishing a valid set of metrics. These metrics should relate directly to the dashboard metrics in an operational area and should be balanced. Using this method ensures that employees are rewarded or penalized based on behaviors and results that drive business success and meet stakeholder needs.
Project Selection & Prioritization: Six Sigma projects require extensive time and resources, and project resources are typically limited. Thus a successful company needs a means of identifying improvement opportunities and determining which warrant a full Six Sigma project. Using a BPMS these decisions are made based on established guidelines tied to the company's vision, mission, values, and core processes and based on a review of key dashboard metrics.