Lean Six Sigma Training: Ideas for Sales Projects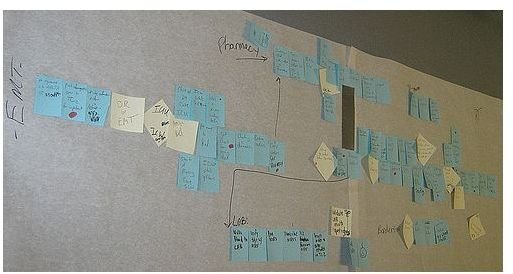 Applying This Methodology to Sales
Project areas are generally broken down into two main categories. Category one is considered low-level projects, including lead generation, the sales proposal process, sales forecasting and product launch. Category two involves improving the effectiveness of the sales force and the voice of the customer.
The purpose of Lean Six Sigma is to improve the overall processes by decreasing the frequency of errors and standardizing practices. It has been applied to manufacturing and engineering for years. In only the past little while, it also has been used for improving the sales process. There were fears that it would not be applicable to this industry, but successes have proven otherwise. So, to assist your organization in adopting Six Sigma for the sales process, here are some project ideas for sales.
Category One Projects
For category one, a Lean Six Sigma project idea for this sales area would be to focus on identifying where improvements could be made in the process. For example, if a client requests a proposal, This methodology could be applied to the writing process to reduce the time it takes from receiving the proposal request to delivering the proposal to the client.
Mapping and collecting data on process performance is also important. This can especially be seen in the lead generation process. If a sales team reviews the data on quality leads, they can figure out where the non-quality leads are coming from and reduce the incidence of bad leads, greatly improving the chances of making a quality connection.
Sales forecasting is another major project area where Six Sigma can assist. Sales forecasting is often all over the place and many times incorrect. Reducing the variability of sales forecasting with this methodology will improve consistency of forecasts. And, since forecasts often determine how much product is available, this could lead to greater profitability.
Sales Force Efficiency and Effectiveness
Now, it's time to move on to category two. Category two project areas deal with more high-level project areas where the effects of this form of Six Sigma might be better seen for the sales force. The first project area in this category is dealing with the competence and efficacy of the sales force. The sales people who would be most affected by this form of Six Sigma are those that call on customers and sell generic products. For example, medical sales would be included in this category.
There's a wide variation of effectiveness in this type of sales force. But, the use of Six Sigma methodologies, including identifying root causes, streamlining processes, eliminating variation and standardization could improve these areas. The tools for this area include the 5 Whys and the fishbone diagram. Root causes can stem from inexperience to selling style. If a successful selling style is established, however, this can be taught to all the sales people, creating a standard, successful selling style.
These behaviors can be reinforced, and then evaluated and maintained. Continual evaluation is necessary, and the sales force must be involved in all aspects of the change.
Voice of the Customer
Voice of the customer projects deal with companies who deal with a targeted market/customer. For example, the automotive industry would fall under this category. Since these organizations have smaller sales forces, it's important to figure out exactly what the customer needs, including standards. Basically, a user story is needed in order to confirm that the customer's needs are being met and exceeded.
Next, the root causes of dissatisfaction must be identified. If a customer is going to leave, find out why. This will help you with the next part of the plan, implementing improvements sales force wide. Solutions then must be set forth to ensure that the customer remains happy with the salesperson.
References
Six Sigma Institute, https://www.sixsigmainstitute.com/images/lean%20six%20sigma%20yield%20matrix.pn
i Six Sigma, https://www.isixsigma.com/index.php?option=com_content&view=article&id=201&Itemid=27
MC4 Army, https://www.flickr.com/photos/mc4army/4932066871/sizes/m/in/photostream/