Making a Statement With Six Sigma Clothing: Options for Finding Six Sigma Themed Apparel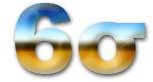 Prefer the Basics?
Though almost too obvious to mention, a simple Six Sigma logo printed or embroidered on a garment is an understated yet effective way to make a statement about your commitment to the methodology and philosophy.
To the unititiated, your mysterious logo can be a conversation starter, allowing you to provide as much detail as your audience can stand about the concept of Six Sigma, your role in the program, and what all those different colored belts mean. And for those in the know, your clothing will mark you as a member of the club: someone who knows all about the highs and lows of data-based decision making, working with teams, and following the DMAIC methodology.
The choice of garment is of course personal, but most folks are likely to choose a basic shirt such as a golf shirt or button-down shirt. Such a selection provides the opportunity to wear your garment to work in most environments as well as to more casual gatherings. For those who want a more custom appearance, a variety of shirt styles are available for ladies and men, as are baseball caps, sweaters, and accessories such as cuff links.
One unexpected source of Six Sigma logo items is the Six Sigma Ranch, a winery that employs the data-driven principles of Six Sigma in its in wine creation process and through its focus on Voice of the Customer (VOC). On the company's website you can purchase a variety of shirts with a simple logo and a modest choice of colors. Other options include both cardigan and pullover sweaters, a vest, and a softshell jacket.
Six Sigma Apparel With Attitude
Perhaps you're looking to make a statement that goes beyond, "Hey, I do Six Sigma!" or "I went through Six Sigma training!" In that case you'll want to check out creative outlets such as CafePress.com and Zazzle.com. These sites offer clothing and other items with designs created by thousands of individual members. And as luck would have it, at least a few of these folks have put some thought and effort into creating designs for the Six Sigma minded.
The simplest way to see what's available is to go to one of the sites and just search for "Six Sigma". Once you get a listing of results you can filter and view by design or specifically for the type of apparel you desire. For instance, a search for t-shirts on CafePress reveals these options, most available in a diverse set of shirt colors, sizes and styles:
A basic Six Sigma logo or titles such as "Six Sigma Black Belt", "Six Sigma Champion", or even "Six Sigma Survivor"
A control chart with the announcement "Control Yourself" (while, of course, the process shown is clearly out of control)
Several design variations on the theme, "Without data, you're just another person waving your arms" or "…you're just another person with an opinion."
"Outperform your competition with Six Sigma. Ask me how."
The brief self-identification "Outlier" (with the requisite red asterisk)
A clever graphic of a car's side-view mirror and the caption "Project deadlines are closer than they appear."
A search for "Six Sigma Gifts" on Zazzle turns up these doozies:
"Six Sigma is not for sissies"
"Sick Sigma"
"Unemployed Six Sigma Black Belt. Let's Network"
Many of the designs on these sites are also fitting for project management folks. Most are available in childrens' sizes and on items as diverse as mugs, magnets, camisoles, doggie shirts, and mousepads.
If you really want the perfect items to capture the attitude and mentality of your organization, why not design your own? You could even make a little extra money on the side selling them to your colleagues!
Resources