Example of a Six Sigma Project Charter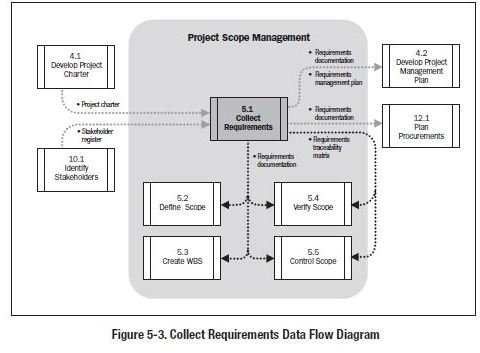 What's a Charter?
My Random House Webster's College Dictionary defines a "charter" as "a document issued by a sovereign or state outlining the conditions under which a business, city, or other corporate body is organized." My family has always been partial to this dictionary, especially since way back in the 1950s, it contained our two favorite words, googol and philoprogenitiveness. That was the way my parents determined whether a dictionary would be useful or not to us kids.
So, I figure as this dictionary defines charter, in the sense of a Six Sigma project charter example, it means an outline of a project and how the project will be organized. Simple enough, right? Really, it is that simple and a project manager only needs to make it as complicated as he wants it to be.
Surprisingly, a basic project charter really only needs to be one page, like the Six Sigma project charter template found by clicking here. There's no fuss, no muss, just the straightforward stuff all the stakeholders need to know along with a way to measure a project's elements.
According to iSixSigma, the charter "sets the project direction and defines the measure of success." Because Six Sigma is a quality improvement management methodology there are certain elements the project charter must follow, including:
Project Name
Identifying Six Sigma Roles & Responsibilities
Start and End Dates
Project Elements
Project Challenges or Problems
Project Scope
Goals & Baseline Measurements
Schedules and Teams
Required Outsourcing or Support (Internal and External)
In Six Sigma, every project charter is developed in the D or define phase of the DMAIC, DMEDI, or DMADV methods. Completing a charter in the define phase of Six Sigma, if done correctly, will be your go-to guide when it comes to keeping teams, stakeholders and leaders on track through a pre-determined guide that must be available to everyone working on the project, product or process of improvement.
Why Bother Using One?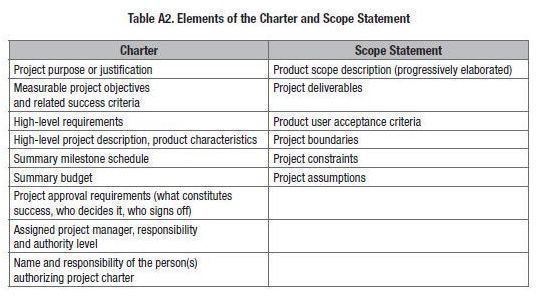 In the stone ages of project management, much was written on the Internet on how to be a team leader, manage teams, evaluate teams and projects, and how to present your project. Not so anymore, especially due to all the defined project management methodologies out there.
When it comes to utilizing a process improvement methodology such as Six Sigma, using a standard project charter is best. If you follow a true template and utilize it over and over again on your Six Sigma projects, you'll be successful. If you figure changing its format over and over again is a good idea, you may as well go back to the stone ages of project management because lovers of Six Sigma will tell you it's a science project management methodology.
Even my PMBOK shows a project charter sample (seen in the screenshot to the left) that is basic, straightforward, and has required elements identified. Because Six Sigma is a process that strives to eliminate defects in a product, process or project, sticking to Six Sigma guidelines when writing your project charter is essential.
Bright Hub PM writer Finn Orfano discusses Six Sigma Project Charters: Their Vitality and Utility as "indispensable for the successful implementation of any Six Sigma project."
Linda Richter, also a Bright Hub PM writer, offers a project charter example and describes it in her article What Is a Project Charter as "a critical component in the project management planning phase."
Truly, any Six Sigma planning phase, therefore, must include a standard project charter that is in a recognizable format, understandable to all, and offers valuable measurements during the project.
When writing your charter, consider utilizing a Six Sigma project charter example, like the one found here, and stick with your original design in order to make your Six Sigma projects successful, especially in the planning phase.
Resources
ISixSigma (6/26/10) https://www.isixsigma.com/index.php?option=com_k2&view=item&id=378:&Itemid=49
Image Credits:
Screenshot from PMBOK 4th Edition (JScheid) Project Charter
Screenshot from PMBOK 4th Edition (JScheid) Project Scope Management Showing Project Charter Phase