How to Be a Good Six Sigma Project Sponsor: Requirements for a DMAIC or Other Six Sigma Project Sponsor or Champion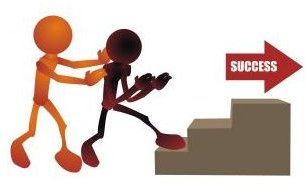 Six Sigma Project Sponsor Requirements
Six Sigma project teams, including those for DMAIC projects, require a project manager, a sponsor, and a process owner. The project manager is typically a Black Belt or Master Black Belt, an expert in the Six Sigma project methodology. The process owner is the individual who has leadership over the process that is being addressed by the project, often a supervisor or manager. And the project sponsor, sometimes referred to as the champion, has general responsibility for keeping the project on track toward a successful completion. To that end, the sponsor must fulfill several key duties related to the project.
Launch The Project
Although there are exceptions, the project sponsor is often the individual who pushes to have a specific project chartered. This individual recognizes the business need for investigating and improving a specific process and accepts responsibility for seeing an improvement project through to completion. He agrees to champion the project and support the project manager, and may obtain project funding and other resources.
Lead By Example
Six Sigma project sponsors should have enough training in the DMAIC process to lead by example, establishing the Six Sigma mindset and culture throughout their part of the organization. They should be well-versed in the benefits of using DMAIC and able to respond to any objections raised by employees regarding the specific projects for which they are responsible.
Sign Off On Milestones
DMAIC process improvement projects and Design for Six Sigma (DFSS) projects consist of a systematic series of phases. Any well-run Six Sigma project allows for a tollgate process at the end of each phase, where the key stakeholders physically sign off on the deliverables, indicating their agreement that the requirements for that phase have been met. This reinforces the structure of the Six Sigma project methodologies and prevents problems that might otherwise arise later if leaders disagree about the project's progress. The sponsor is one of the stakeholders who must approve completion of each phase before the project team moves on to the next phase.
Remove Obstacles
Six Sigma projects can be lengthy and require extensive resources. Often a project sponsor is called upon to to address perceived obstacles such as a lack of funding or the unavailability of specific technology or human resources. The sponsor may need to work with other business leaders to arrange temporary project assignments for personnel, obtain access to data or equipment, or champion the cause for additional funding.
Maintain The Gains
After completion of a Six Sigma project, the process owner has day-to-day responsibility for the process and for ensuring the performance improvements obtained during the project are maintained. When necessary, however, the sponsor may need to step in to preserve the lessons learned and any cultural shift that occurred.