Powerful Project Tracking Freeware to Get the Job Done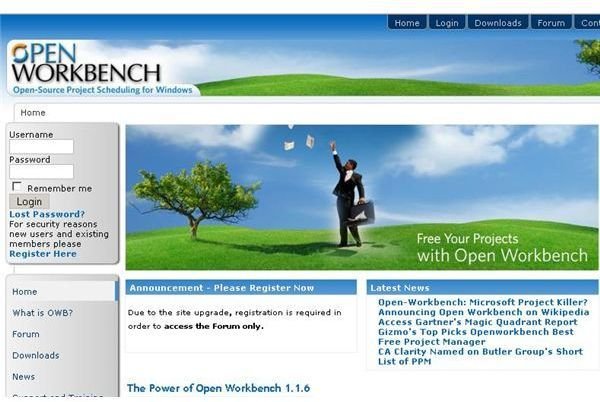 Discover Freeware Project Tracking Software
Teams and individuals can save money while improving productivity and efficiency at every level by using project tracking freeware tools rather than premium commercial solutions. These tools offer impressive project management features that will supplement a project manager's software collection at a price most people will appreciate: free.
Open Workbench
Developed and distributed as freeware, Open Workbench is hailed by some as a legitimate replacement for the
pricey Microsoft Project program that many project managers use. The scheduling and project management functions of Open Workbench make it a powerful alternative for projects of all sizes.
Work breakdown structures, dependencies, sub-project linking, guidelines and tasks, calendars, and resource management are all features integrated in Open Workbench, making it an attractive solution for businesses and teams that do not have the money to purchase a software solution.
Although Open Workbench highlights its similarities with Microsoft Project, the application's Web site stresses that it is a resource-based solution while Microsoft Project is generally considered to be task-based. This difference, however subtle, may require some adjustment for users accustomed to the Microsoft solution. For a more detailed analysis on the differences between Microsoft Project and Open Workbench, this article provides a good comparison of the two programs.
Gantt PV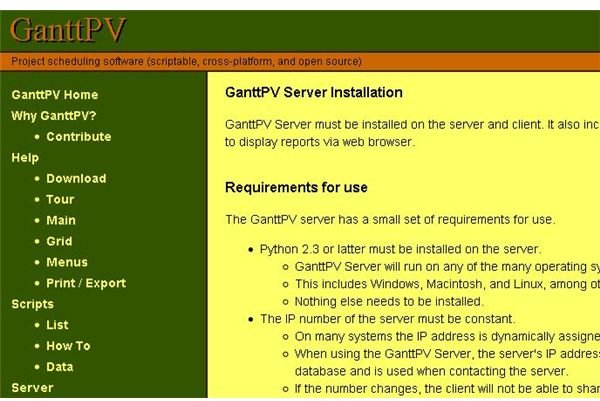 Another powerful freeware project tracking program is Gantt PV. This is a "scriptable, cross-platform, and open-source" application that offers a host of project scheduling features that are hard to find in other programs, even in the ones that are for sale.
Project views featuring Gantt charts and tables are featured in this powerful cross-platform application and are complimented by robust reporting options. Manage and organize tasks by duration, resources, and effort and achieve an almost limitless number of functions through the program's scripting options to achieve remarkable control over any project.
The application requires the installation of a server module which can be configured for Web access and installs on Windows, Mac, or Linux computers.
GanttPV may seem to be a little more complicated than a typical application, but project managers will want to consider it for the powerful and free features it offers.
ToDoList Resources
ToDoList Resources is a project tracking freeware application that allows users to define tasks and then divide them into smaller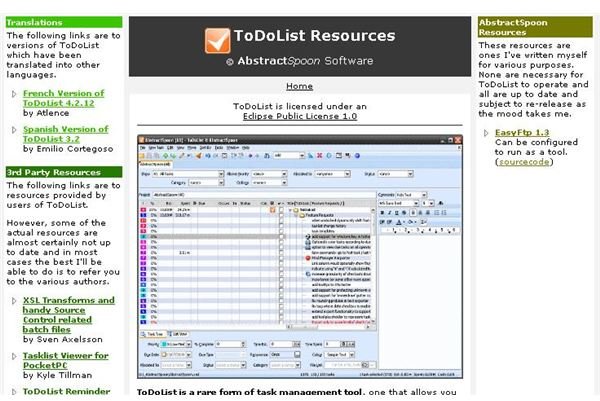 components and steps, storing them in an extensible XML formatted file, the program offers a high degree of flexibility that can be used for team projects or for personal task management. This application lacks a large development team and doesn't support Gantt charts, but still offers a free way to help keep projects under control. After downloading and installing this application, users are encouraged to try the several third party add-ons that are available for it.
OpenProj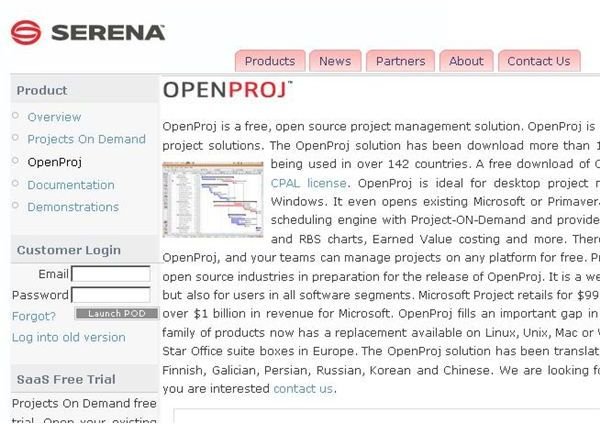 OpenProj is another freeware project management tool that targets users who might otherwise buy Microsoft Project. More than a quarter-million downloads indicate the popularity of a software package that has saved project managers and companies millions of dollars in software investment while providing professional grade project management support.
This software package runs on Macintosh, Unix, Linux, and Windows computers, making it possible to unify these platforms through the use of a single application.
OpenProj distinguishes itself from other project management freeware by opening Microsoft Project and Primavera files.
Gantt, PERT, WBS, and RBS charts, reporting, and robust task management make this program one that should not be overlooked by anyone involved in project management.
Task Juggler
Claiming to be superior to standard Gantt charting tools, Task Juggler is intended to support project management from the earliest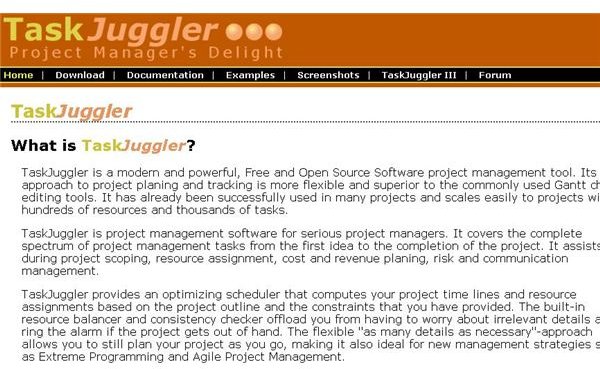 stages through completion. A built-in scheduler helps automate the juggling of tasks and resources and alarm functions can alert project managers when a project needs urgent attention to prevent it from getting out of control.
Status reporting, data exporting, time zone support, profit/loss monitoring, HTML support, and other amazing features are packed into this open source freeware application.
Users can download Task Juggler for Windows, Unix, Linux, and MacOS.
Get Started Now!
These 5 great tools can help project managers and individuals keep their projects of all sizes under control while saving a lot of money over commercial, premium solutions. Users should give all of these applications a try and then use the one that best fits their needs.
References
Open Workbench. https://www.openworkbench.org/index.php
Christensen, Brian C."GanttPV", https://www.pureviolet.net/ganttpv/server/install/
ToDoList Resources. https://www.abstractspoon.com/tdl_resources.html
OpenProj. https://openproj.org/openproj
Image Credits: Screen shots taken by Bruce Tyson