Top Client Feedback Manager Software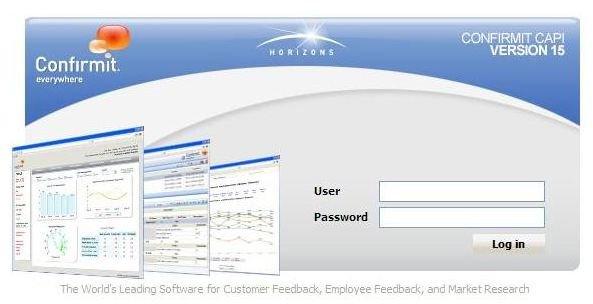 Organizations strive hard to build long lasting relationships with their customers by offering the best quality products and services. Identifying the needs of customers is one of the major challenges faced by organizations all over the world. Successful companies like Google and NetApp are capturing customer feedback and effectively using the information to design and deliver products and services best suited for their customers. Organizations that are not able to capture customer feedback find it very hard to survive in today's competitive environment. Listening to the voice of the customer is very important.
Confirmit
This feedback management software platform enables organizations to create surveys in order to capture customer feedback. Confirmit allows the organization to send a survey for each customer interaction. It can be integrated with the CRM program used by the organization. This software enables quick interaction among customer-facing employees working in different departments. Feedback analysis is made possible through robust reporting. Reports may be sent to individuals via email. Managers may also login to Confirmit for personalized reports. Dashboards help senior managers get an idea of the current situation. Another advantage of this secure software is that it offers on-demand solution. Organizations opting for this software need not install anything on their servers. Confirmit is a reputed business with offices all over the world.
Pros:
Reliable brand
Excellent support
Robust software
Cons:
It takes time to export data
Price: Information on pricing is available here.
Charter Continuum
This enterprise complaint and feedback management solution works in .net environment. Charter Continuum is offered by Charter UK Limited. It may be used by organizations of all sizes. This software application can be used by any business with high levels of customer contact. The application's user-friendly interface helps organizations capture, manage and analyze customer complaints and feedback received through multiple channels. It helps organizations retain their customers. Charter Continuum is used by organizations across 30 countries around the world. For further information, please call +44 (0) 1932 250000 or send queries to the email address [email protected].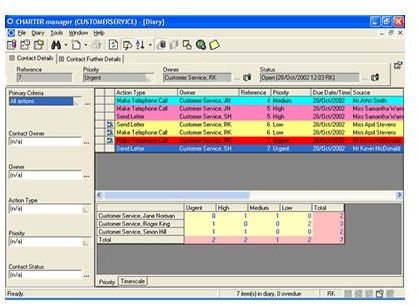 Pros:
Excellent support.
User-friendly features
Cons:
Price: Information regarding the price may be obtained here.
ResponseTek
ResponseTek is an enterprise feedback software is used by organizations like HSBC and Barclays. It uses SaaS (software-as-a-service) technology. Users need not install any program on their servers. This software enables the organization to generate business intelligence by allowing its customers to provide feedback through multiple channels. ResponseTek's customer feedback portal can be integrated with the company website. Customers can leave their comments, contact details and their overall satisfaction about the brand. They can also rate specific areas of the business. These may be viewed by the decision makers immediately. The software application enables organizations to capture vital information like time taken to reply to a customer's query and satisfaction levels of the customer after receiving the reply. Real-time feedback alerts which measure the satisfaction levels of the customer help the service agents prioritize their work. This easy-to-use software can be integrated with other CRM programs. ResponseTek allows users to generate robust reports. It also offers many tools for analysis.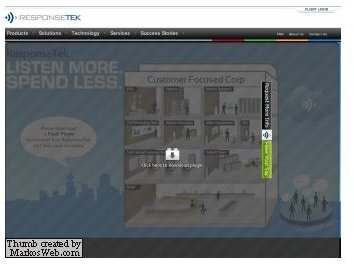 Pros:
Good support
Robust software
It is user friendly
Cons:
Price: Information regarding pricing may be obtained here.
RightNow Feedback
RightNow feedback management solution may be used by organizations across all industries (like retail, software services, hospitality, etc). It enables the organization to capture customer feedback and to provide response through multiple channels (web, social media and contact center). This software enables its users to send out surveys to its customers. Reports (GUI) generated by RightNow Feedback are easy to analyze. RightNow facilitates sharing of customer feedback across the organization. It enables the organization to capture best practices. Businesses like iRobot are using RightNow. Pricing is competitive. More information may be obtained by either calling 1.866.630.7669. Nearly 2000 organizations are using RightNow all over the world.
Pros: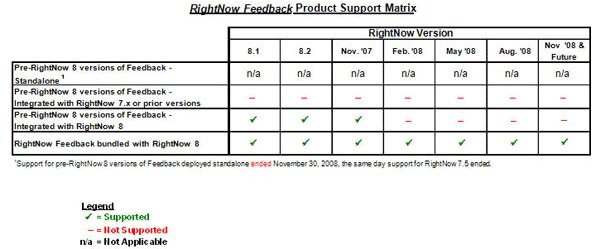 User-friendly features
Good support
Cons:
Price: Price of the solution depends on various factors like number of user logins and number of customer interactions. More information regarding pricing may be obtained here.
IdeaScope
IdeaScope is offered by Ryma Technology Solutions. This customer feedback solution for software product development enables the organization to develop quality software products for its clients. This software facilitates active participation of the client during product planning and development. Customers can voice their needs and put across their ideas through multiple channels. It is also possible to add comments to ideas. Mangers get an alert when a new idea is generated. They can also manage ideas by creating an actionable workflow. "Distribution list" feature makes it easy to send email invitations. IdeaScope can be easily integrated with other CRM programs.

Pros:
Robust software
Amazing features
Cons:
Customers are empowered in today's internet age. Their expectations are very high and it will only increase in the future. The importance of customer feedback will increase. Organizations that respond to their customers' complaints and feedback quickly and effectively survive in the current competitive business environment.
Price: For information regarding pricing, please click here.
Reference
Confirmit:
https://www.confirmit.com/feedback/what-is-confirmit.aspx
image courtesy of https://upload.wikimedia.org/wikipedia/en/c/c4/Confitmirt-login.JPG
Charter
https://www.charter-uk.com/charter-manager.asp
Image courtesy of https://www.charter-uk.com/images/diary_screen_big.gif
Response Tek
https://www.responsetek.com/enterprise-feedback-management.asp
Image courtesy of https://a.markosweb.com/screenshots/3/1/7/317486.jpg
Right Now
https://www.rightnow.com/images/content/feedback_product_support_matrix.png
Ideascope
https://www.ideascope.com/info/doc/ideascope_feature_benefits.pdf