The Hidden Costs of Free Project Management Software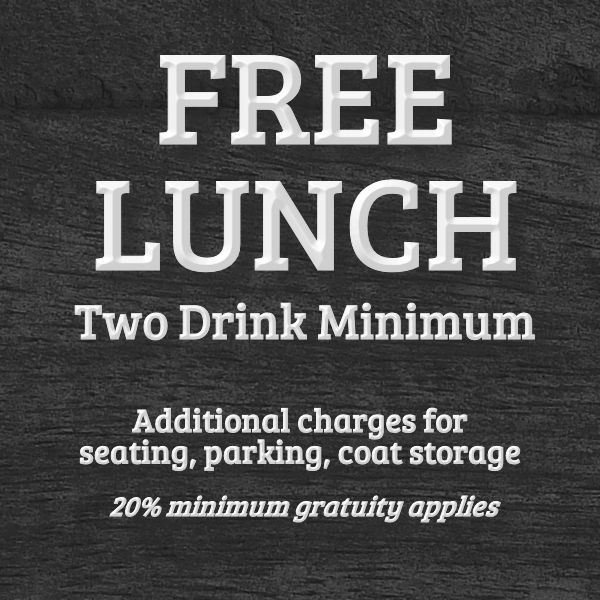 There's No Such Thing as a Free Lunch
Even though most of us recognize the "free lunch" offer as a standard marketing ploy, we're still very attracted by the idea of getting something for nothing – and, a lot of times, we don't spend enough time considering the true costs of so-called "free" products. Nowadays, this is especially true when it comes to software. After all, when there are so many free alternatives available, shouldn't we try those out first before investing any of our cold, hard cash?
A few years ago, "free" generally meant "free trial" and most people (well, most professional people, at least) didn't waste their time or effort evaluating a free trial version of a product unless they had already determined they were willing to buy the software if it measured up to their expectations. Even then, most free trials had some sort of time limitation, so you could only use the product for 15-30 days before you had to make that final buying decision.
While the free trial model is definitely still alive and well, many software developers have taken quite a different path and turned to the freemium model. In this model, a user can opt for a totally free version of the software or service and use it for as long as they like – or until they exceed the limitations of that free version and have to pay for a premium upgrade. These limitations can come in many forms. Sometimes, they're related to the number or types of features available. In other cases, the limits might refer to some other aspect of the software, such as the number of users or the amount of available storage space.
How the Freemium Model Seduces Us
When testing out a freemium service instead of a free trial, our mindset tends to change. Since we no longer have to worry about the trial period ending after a certain number of days, it's easy to envision the possibility of never having to upgrade. In effect, it starts to seem like we really are getting the software for free. As a result, we can be easily tempted into using an application that really isn't capable of doing the things we need it to do. On top of that, we'll often ignore the price of the premium version of the software because we've convinced ourselves that we'll never need to actually pay it.
For instance, in a recent review of Asana, I talked about how the lack of a formal way to specify task dependencies and the inability to define user roles limited the software's capability to serve as a tool for managing more complex projects and collaborating with larger teams. Even though I recognized this right off the bat, I still spent a lot of time (way too much time!) trying to figure out if there was some workaround I could use to mimic these functions so that Asana could handle the needs of a project I was planning. Finally, I realized that I had fallen into the same trap that I described earlier: I was trying to force an application to do something it wasn't meant to do. And, in the process, instead of finding a tool to improve productivity, I was actually becoming less productive.
Time May Not Be the Only Thing You're Wasting
Even if Asana does have all the features you need, the pricing structure presents another issue to consider. Sure, the software is free for up to 30 users, but once you pass that 30-user mark, the fees start kicking in at a minimum price of $100 per month. Depending on your true requirements, there are a lot of other project management solutions that are much more economical. For example, Basecamp has a plan that lets you manage up to 10 projects at a time with an unlimited number of users for just $20 per month.
It probably sounds like I'm picking on Asana here, but it's just one example of many – and, to be fair, I do think Asana works great for many situations. Likewise, I'm a big fan of Dropbox because it's so easy to use and it makes sharing files a breeze. But, I also think people should be a little warier of Dropbox's freemium marketing plan. You get 2 GB of free storage (and you can get up to 16 GB more if you refer new users to the file-sharing service) but once you exceed those storage limitations, you'll need to upgrade to a paid plan. The cheapest of these paid plans is $9.99 per month for 100 GB of storage space, but you can bring that fee down to $99.00 per year if you choose the annual payment option.
On the surface, that may not sound like a lot, but there are lots of other great online file storage and sharing services that are much cheaper. For instance, it may not be nearly as slick as Dropbox, but GoDaddy has a cloud storage plan that offers 100 GB of space for less than $30 per year. Google Drive is another possible option that might work for you. This service gives every user 5 GB of free storage space, and you can upgrade that to 100 GB for $4.99 per month.
Feeling Obligated to Upgrade Instead of Shopping Around
In fact, this disparity in price between the premium upgrade of freemium products and their non-freemium counterparts is pretty common. The initial account may be free, but once you've reached your limitations and need to upgrade to a paid plan, the price you pay per month or per year is a lot more than what you would pay for another service with the same features and capabilities. But, if that's the case, why do so many of us go ahead and pay the higher amount for the premium version of a freemium service rather than switching to a more economical alternative?
One of the biggest reasons for this is related to a concept that project managers know all too well: aversion to change. During that freemium period, we've become comfortable with the software or service. We've already conquered the learning curve, we've managed to get others on our teams to start using the service and we've developed our own internal processes – either formally or informally – for incorporating the tool into our daily routine. Plus, our notes and files are already in the freemium app, and it would be a real pain to move those, right?
Evaluating Needs Before Investing Time
So, what can we do? It can be tough to overcome the attraction of free software, especially when we're working under tight budgets and we have to explain to the people holding the purse strings why that great new free tool they read about isn't really as cost-effective as they think. But, before jumping in and investing too much time with any project management tool – whether it's free or not – it's a good idea to sit down and really think about what features you truly need, how much those needs are going to scale in the near future and how much of your budget you're willing to direct to satisfying those needs. Otherwise, that free software or service may end up costing you an arm and a leg.
References