Tenrox Project Management Software Review: On Demand CRM, Enterprise Resource Planning & Supply Chain Management Modules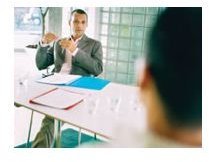 Tenrox Features
Tenrox is much more than just project management software and has the entire "project" at heart if you are a module lover.
Their project planning tools are easy to use and promise to skip complex features. Their Version 10 offers quick installation and setup and is a completely web-based solution with little to no maintenance required. This on-demand project management software allows users to analyze, change and look at the entire project picture even before it begins.
Tenrox, who uses the slogan "Empower Your Project Workforce," released Version 10 in January of 2009 and it includes enterprise resource planning (ERP), customer relationship management (CRM), and supply chain management (SCM) modules.
They pull together a nice package great for all projects and all teams, no matter what your industry. Not only does Tenrox include project musts like accounting, resource planning, and time and expense capabilities, it also features a compliance analysis module that helps managers identify work activities that are prudent for project perfection and completion.
Forrester Research is behind this Version 10 and boasts easy task management through repeatable processes and experimental hypotheses that can help solve what they call "complex project management." From its first release, a time sheet application, to their project management software, Tenrox continues to be one of the leaders improving on ease of use, effective and in depth resource management features. It moves users away from Microsoft applications and instead offers their project based solutions on all levels, including project outcomes.
With backing from over 800 companies in 50 countries, Tenrox Version 10 project management software seems to be on the forefront of what's new and inventive.
You Pay for the Modules You Need
Tenrox's Version 10's CRM and enterprise resource planning solutions will help you identify your project needs, implement them and make your projects successful every time. It allows the user to create a graphic time line of the project to view on-demand and make necessary adjustments as well as linking individual personnel goals with the project goal. It also shows you real time project revenue allowing for changes and includes a cost and revenue analysis.
It offers Gantt chart displays to help you structure each task, time scheduling, and identifies the percentage of every task completed. Your project team will efficiently be able to view and realize project goals and its major components. Milestones are shown and you can see planned versus actual work time on your project.
With all Tenrox software each module is considered a "unit" you can add or delete. While their project management software has won all sorts of awards, module buying may look great upfront but more often than not, you may not need everything you're buying. Some project management experts have said Version 10's glossy appearance loses its focus when managers don't use Tenrox to its full potential.
All in all, Tenrox does offer a great on-demand CRM & project management solution best suited for intermediate to large enteprise-level businesses. If you have smaller project management needs, you will be better off choosing a non-module cost-based solution and selecting a software solution where you know exactly what you will be paying for first.
You can find Tenrox and their project management solutions at: http:www.tenrox.com.