A Review of Blue Ant by Proventis - A Web-Based Project Management Tool For Companies of All Sizes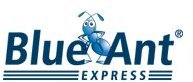 Overview
Blue Ant is the shining star of the enterprise planners at Proventis GmbH, based in Munich, Germany. This proprietary, web-based software for project management offers multiple services to organize the technical logistics of today's corporate executives. In our current global marketplace, it is well suited for companies that manage many projects simultaneously, or for those with personnel allocated at diverse locations.
The key to this project management tool's vigor is its accessibility by a firm's relevant staff involved in a given project no matter where they are or what time of day it is. It is accessible no matter whether other users are online with it at the same time.
Friendly and SaaSy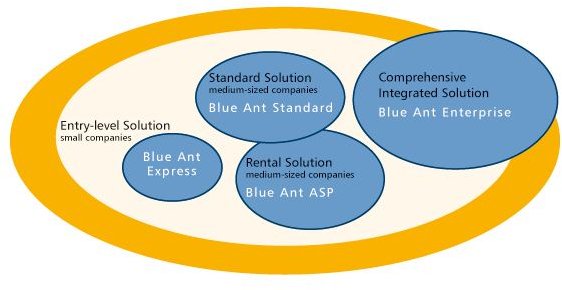 Blue Ant is extremely user friendly in that it does not ask users to become adjusted to an entirely new software system. You can integrate it into the system your company already uses, and it interfaces well with earlier versions of project management software such as MS Project.
It's compatible with just about all Windows operating systems as well as Linux, Unix, AIX, and Sun Solaris. Browser support is either Internet 6.0 or higher, or Mozilla. It downloads easily, and the company takes pride that its corporate clients train with facility on the job. If the program is to be installed on a company server, a common database and an Apache/Tomcat webserver in conjunction with a Java run-time environment is required. Users just need a computer with internet access.
This SaaS product is downloadable from the web or as a CD-rom purchase, or you can rent it for a trial run. Rental fee applies toward the purchase price. You will even find a mobile product for your Blackberry. There are versions for companies as small as twenty employees all the way up to five thousand, and prices vary accordingly.
Take It For a Stroll…
Blue Ant clarifies project management tasks and their status for the corporate project manager who is orchestrating multiple centralized projects concurrently. Functions include budgeting full-time employee (FTE) hours, identification of employee skill sets, time clock management, staff billables, and coordination of planned absences with incidental review of unplanned absences. You can identify budgetary resources and then follow that up by tracking expenditures. You can track travel costs associated with a project, as well as overall cumulative invoices.
Document management takes on new possibilities with templates available for flexible planning, HTML, or PDF files, branding of your documents, and also the right to use proprietary documents. What this all means is that you can track a project from date of inception, through planning stages, determination of budgetary resources, staffing and hours worked on the project, and report preparation, all the way to invoicing and project completion.
It also manages client schedules and contact information and has a retention area for concomitant reports, such as regulatory agency standards or auditing tools that might be utilized during the course of a project.
This Product Stands Out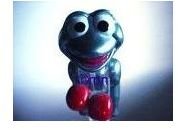 Reviews of this proprietary software have indicated that managers are able to visualize strategies clearly and anticipate problems. It's possible to identify the overlap of many different projects or of tasks within a single project. Executives also find that their employees adapt to it intuitively.
This is such an accessible project management tool that users previously attached to older software spreadsheet applications readily acclimate to Blue Ant's features. You can buy licenses costing from $2,000 to $5,000, but packages are extremely customizeable, so it's best to contact the company to tell them your specific needs; users indicate a high value-to-price ratio.
Recommendation: Two thumbs up!