ProofHub Review: Project Management, Time Tracking and Collaboration Software

Overview of ProofHub
ProofHub is an online project time management and collaboration software application.You can use it for small or large projects to add contacts, share project details and files with your team and more. Because ProofHub is web-based, your project team members can access it from any location where they have access to the Internet.
Learn about the various features of the software in this ProofHub review, along with information on its ease of use and pricing options so that you can come to an educated decision regarding whether ProofHub is the best tool for your requirements.
Features (5 out of 5)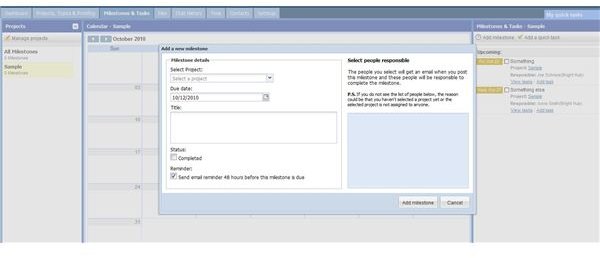 When you create your ProofHub account, not only are you assigned a unique web address that your team will use to access your account, but you can even personalize it with your project or company name, such as _project._proofhub.com. You can create custom logins for team members, clients or anyone who requires access to project information. You can customize your site with a color scheme and your company logo.
Use online timesheets to track and view time. This feature enables you to compare planned time to actual time spent on a task or project, view your current project and make sure you are on track to complete the project as scheduled. Upload files to your ProofHub site to share with remote team members or share them with clients to preview and proof. Assign tasks and record milestones. The software will even send an email the responsible team members 48 hours before a deadline, if you select this option when creating a task or milestone.You can engage in real-time chat with your ProofHub contacts and proof your uploaded files directly within the software, as well.
Ease of Use (4 out of 5)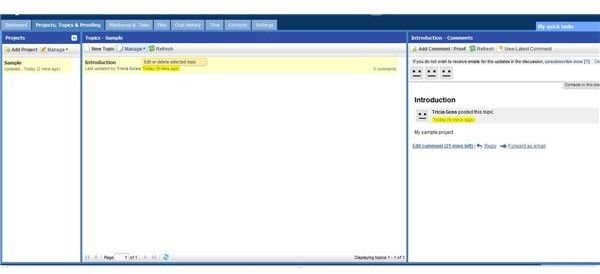 One of the benefits of ProofHub is that, because it is a web-based application, your team can access it from any location with any type of computer or operating system and there is no software to install.
The interface is user-friendly and refreshes automatically. This means that if several users are accessing the account simultaneously they can see what changes other team members or clients are making almost instantly. The dashboard provides an informative overview of your account and all of your projects.
The tabs across the top of the account page are concise and clear, and options on each tab are readily available. Most functions are a simple button click to begin, and hovering your mouse over a button or link provides a brief description of the tool or option. You can add notes to files within the site, rather than downloading a file, annotating it and uploading it back to the account.
Price to Value (3 out of 5)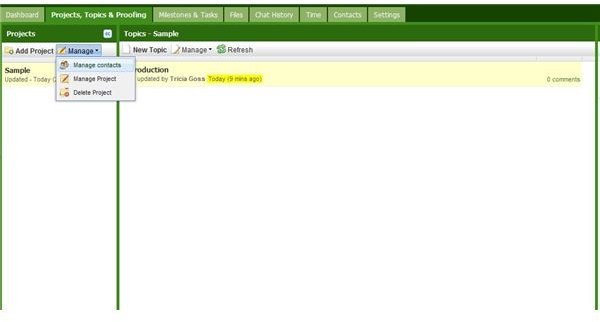 There are several versions of ProofHub, each with a different price point and varying features. The free version allows you to track a single project with unlimited users, but it does not provide the Time Tracking feature and there are restrictions on the maximum allowed size of uploaded files.
*Prices updated as of February 13, 2018
The Essential account allows you to manage 40 projects and gives you 15 GB storage with standard security and unlimited users for $50 a month.
The Ultimate Control account allows you to manage unlimited projects and gives you 100 GB storage with enhanced security and unlimited users for $99 a month.
There is a free trial available.
Overall Rating (4 out of 5)
ProofHub offers a variety of tools and feature that simplify working as a team no matter where members are located. The web-based aspect of the application means that your systems administrator does not need to download software onto several machines or worry about meeting specific system requirements. The simple interface means no extensive training - just enter your project information, add contacts and get to work. In addition, with the various account types available, there is something for every budget.
The overall recommendation for this ProofHub review is to sign up for the free account and use it to track a single project. If you find it beneficial and work on several projects simultaneously, you can upgrade to a paid subscription.